Regardless of your interest in insurance, becoming an insurance agent can provide you with a wide range of job prospects, the chance to use various skills and other benefits.
What makes insurance a good career choice? Most of the time, people associate the word with two things: tedious office work – or a smooth, manipulative salesperson who sells useless insurance policies.
It is important to note that these caricatures are in no way accurate. In addition, it is important to recognize that insurance agents are part of a growing and innovative field with many different professions.
Moreover, insurance is a vital, broad-based industry that impacts nearly every individual within this country. Whether it is liability insurance for businesses or insurance for individuals, most people have some form of insurance coverage. So, if you have wondered, "Is property-casualty insurers a good career path?" read on.
Definition Of Property And Casualty Insurance
P&C insurance (property and casualty insurance) protects your property and you. Having property insurance protection for your home and car, for example.
Liability coverage is included in casualty insurance policies for protection against legal liability in the event of an accident in which another person is injured, or their property is damaged.
Most property and casualty policies combine both types of coverage.
For example:
Condon insurance
Renters Insurance
Homeowners Insurance
Landlord insurance
Property and casualty insurance agents cover personal and commercial property, physical assets, and liabilities. Prospective clients are actively matched with suitable insurance options by insurance sales agents, in addition to maintaining an existing client portfolio.
Insurance agents can also assist policyholders with the claims process to ensure that all forms are filled out correctly and adhere to the insurance policy's terms. In some instances, insurance agents are independent contractors, while others may work for an insurance company or brokerage.
What Are Property-Casualty Insurance Job Responsibilities?
Identify and secure potential clients through sales-oriented marketing strategies like networking, cold calling, and prospecting, all of which are ways to secure new clients.
Talk to new policyholders, existing policyholders, and prospective policyholders and learn about their needs to fully assess their current situation and finances in order to recommend an ideal policy plan.
Establish and maintain relationships with clients, ensure that they complete all required forms and comply with insurance policies, and assist in handling insurance product liability claims, including assessing property conditions for risk assessment.
Ensure accuracy of customer records, accounting records, and sales databases for insurance products to deliver monthly progress reports.
Stay up-to-date on property and casualty insurance regulations and policy requirements to provide optimal insurance coverage to existing clients, future clients, and current clients of the company.
Reasons To Consider A Career Path In Property-Casualty Insurance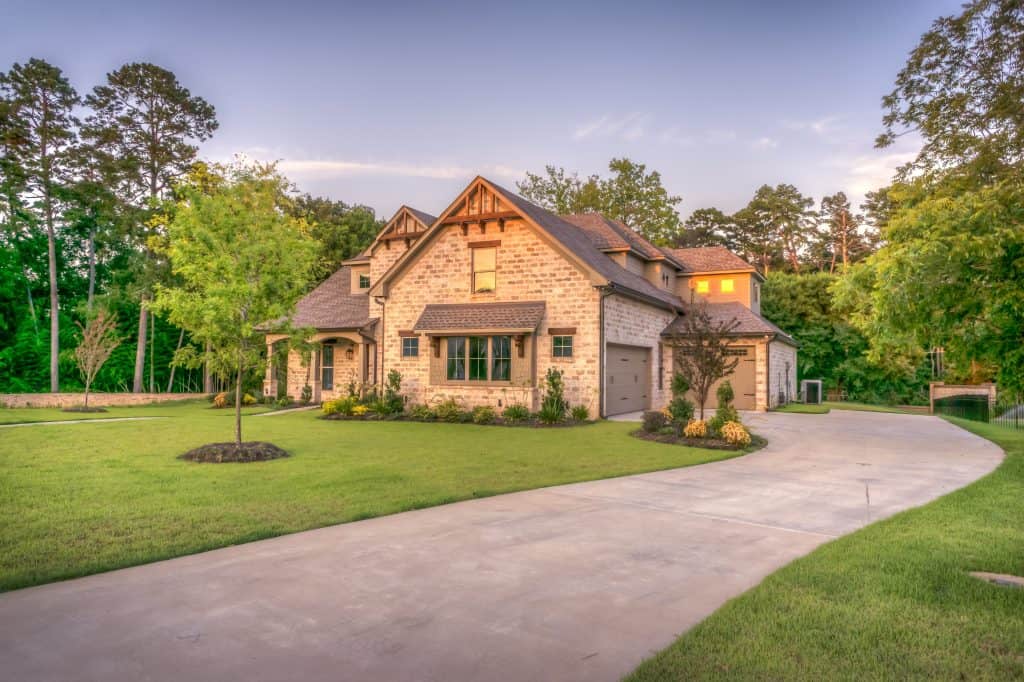 Job Security
Insurers will not disappear anytime soon. Historically, it has stood the test of time and will continue to do so as long as people require healthcare, own cars, reside in homes, and own companies.
In times of recession, the insurance industry has a higher level of stability. Because even in a bad economy, businesses and people need insurance protection.
The insurance industry or a privately owned agency offers a higher level of job security. As early as possible, you should begin to repay your student loans and set aside funds to save for the future.
Job Prospects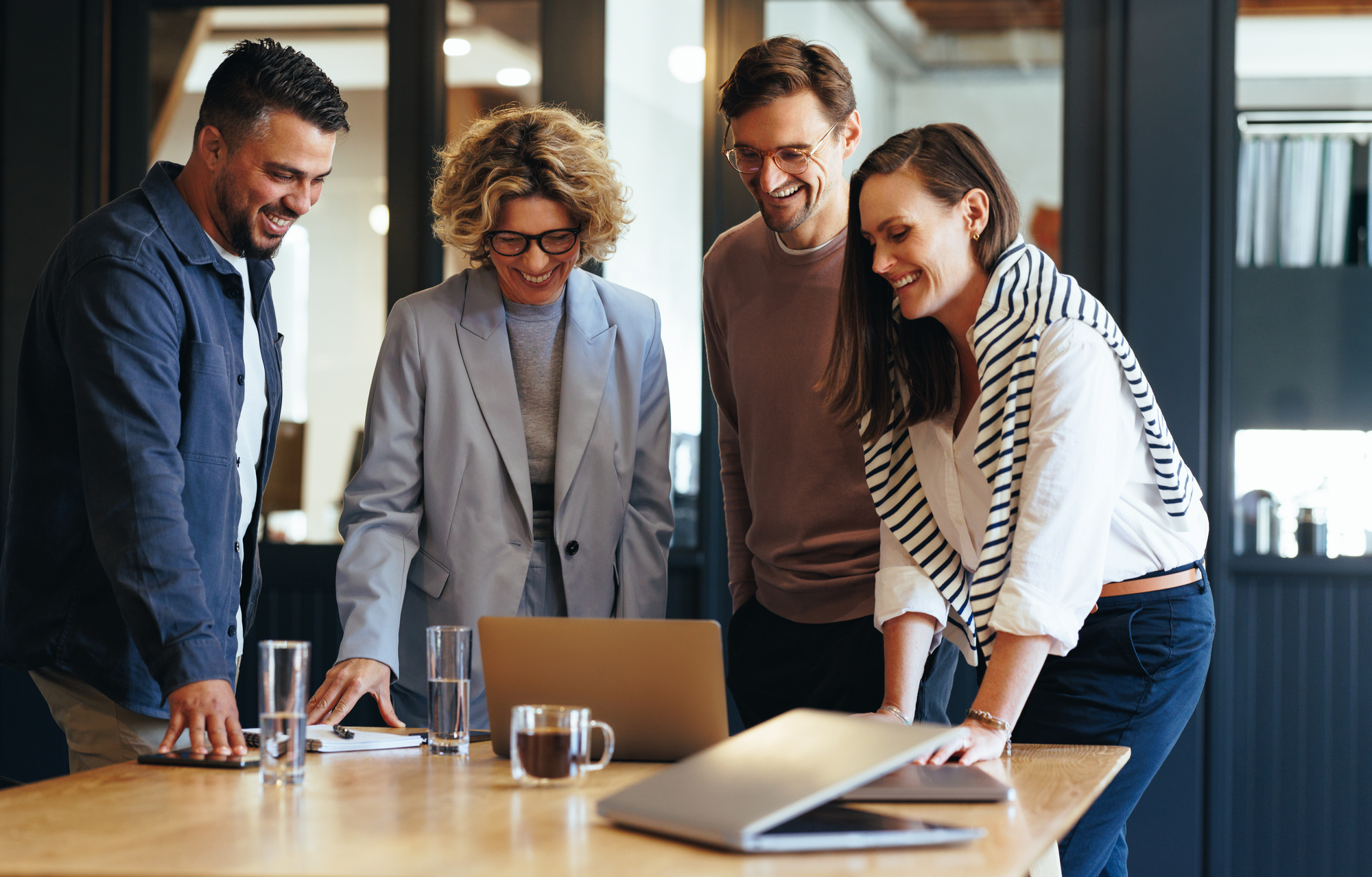 In the insurance field, career path options for advancement and professional development are possible. In the insurance industry, employees receive extensive training, partly so they can stay current with legislation and regulations. Talent gaps and recruiting challenges are well known to managers; therefore, retention is their top priority. A company's continuation of education, workshops, online courses, workshops, and mentoring are prioritized as a result.
A Wide Variety Of Jobs In Property Insurance Are Available
The insurance industry will lose 50% of its workforce by 2028, which will present many opportunities for careers and promotions. There is still a lack of awareness about the benefits of insurance careers, according to millennials, who are only 4% interested in insurance careers. Therefore, there is no shortage of opportunities.
By getting your feet wet in the industry, you will have many opportunities for employment and learning. For example, customer service skills may be your starting point, but you may later discover that you are interested in marketing or underwriting. An alternative career path would be to become a specialty insurer for businesses that require special coverage, for example, coverage for flood damage.
Most insurance companies will support you in your journey to find a job that matches your talents and interests.
Broad Field Of Work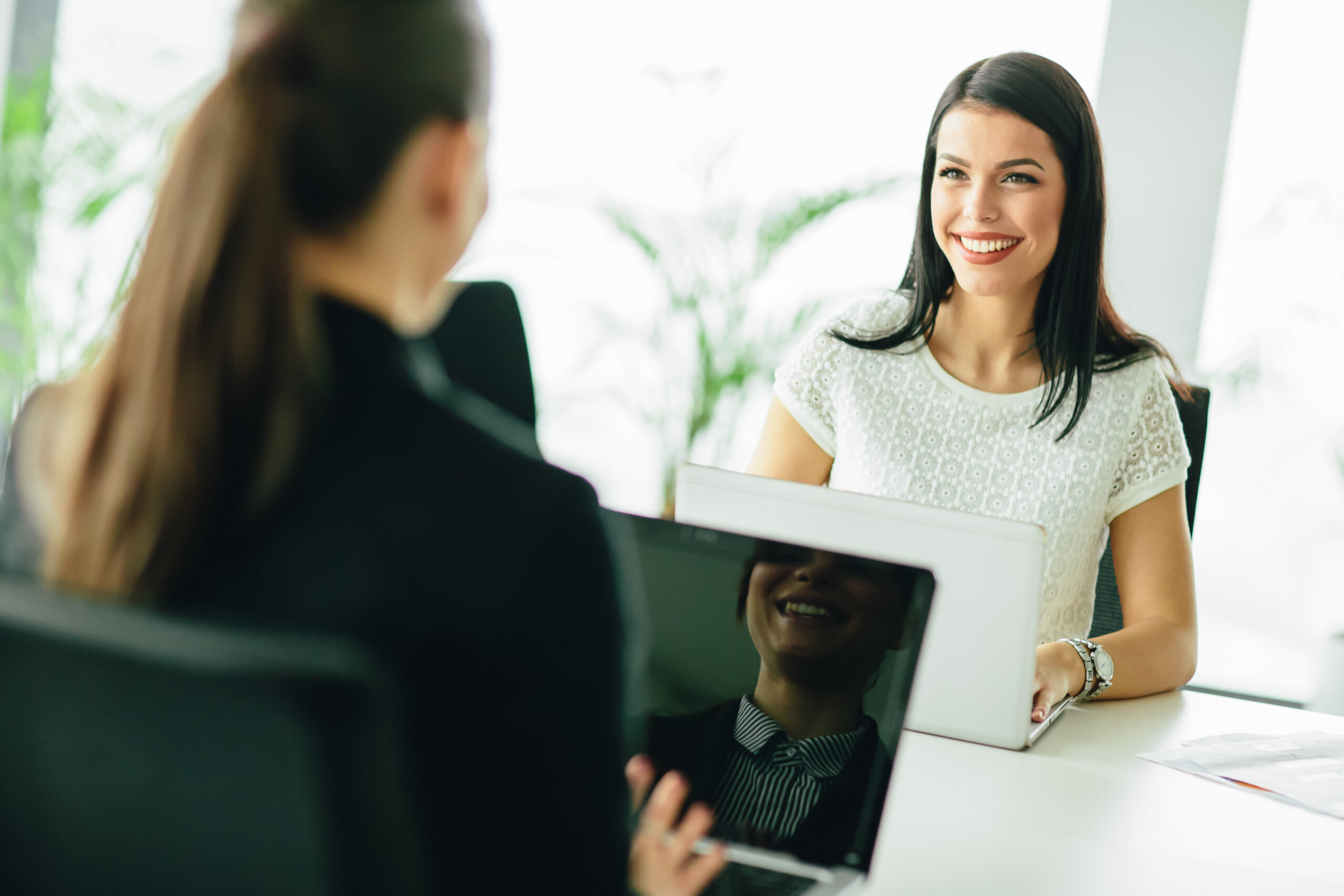 It is a broad field with plenty of job openings requiring various skills and abilities. There are many benefits to working in this environment, including both financial rewards and high pay for employees, making it a popular career choice.
Ability To Help Others
A job seeker today looks for more than just a paycheck. They seek meaning in their life as well. As a result, it is becoming increasingly popular for people to pursue a career where they can also make a difference.
The insurance industry can provide important work and community involvement for people seeking meaningful careers. But fundamentally, insurance is concerned with protecting the members of the community.
For instance, insurance can cover home repair costs after a fire, funeral expenses for a loved one, or workers' compensation claims. If you encourage people to share risks, you protect each of them in case of tragedy.
Most insurance companies are also actively involved with the local community. In addition to charity work, many agencies participate in a wide range of other activities, including charitable organizations for children, shelters for pets, relief efforts, and so on.
Simple To Start
There is an endless supply of roles that you can work in when it comes to insurance. The good thing is some are easy to get started in without much hassle. To begin working as an insurance professional, just bring your high school diploma and the exam, and that's it. No experience is needed. The qualifying process for beginning an insurance career requires only a few weeks.
Education Requirements For Property-Casualty Insurers
High School Diploma Or GED
A high school diploma is typically a minimum requirement for insurance agents, and insurance companies prefer agents with college degrees. Highschool offers a variety of courses that can prepare you for college and an insurance career.
Take advantage of your high school's business, economics, and finance courses. In addition to developing your skills with numbers, mathematics classes will prepare you for working with insurance numbers, one of the most important aspects of the insurance business.
Courses in computer science will prepare you for this technology, which will be essential for your career. Developing effective communication skills is essential to succeed as a salesperson. Classes in English and speech are available. In addition, consider taking courses that will help you understand people's actions, a skill that a salesperson needs to have. It may be possible to take this course as part of a psychology or sociology course.
Additional Training And Licensing Requirements
State's Licensing Exam
The typical requirement for insurance sales in most areas is to complete a licensing course. Each state has a different pattern for these tests and a different passing score. It is illegal to sell insurance without a license, so if you are found selling without a license, legal action can be taken against you.
Licensing is not the most challenging exam you will ever take. The best thing you can do is to get ready previously so you do not experience any hiccups when you obtain your license. Invest time in studying for your license exam.
Insurance Certification Studies
Not all areas require this. For example, you may be required to take a course in insurance certification in some states in the United States. However, it is a requirement for you to take this course if you want to sit for the property-casualty course.
Use Practice Exams To Prepare
If you want to prepare for the class and the exam, there are many online practice tests for property-casualty insurance. Assess your ability to absorb information by using these tests.
Take An Insurance Exam Prep Course
It may not be mandatory in all states, but taking a property and casualty certification course is recommended. It also looks good when applying for a job; you took the extra step.
Benefits Of Choosing Property-Casualty Insurance Career Path
It Can Be A Rewarding Career Path
Our discussion here is not about the financial rewards of this career journey. Instead, helping people is what this career is about.
Consequently, you get up motivated to work every morning. Sadly, few people today can say the same about work. The good news is that if you decide to pursue a property and casualty insurance job, your work will never be meaningless. Ultimately, earning a living and working hard cannot be the right motivation. A survey shows over 90% would prefer a job with more meaning than money.
Gain Valuable Life Skills And Knowledge Of The Insurance Industry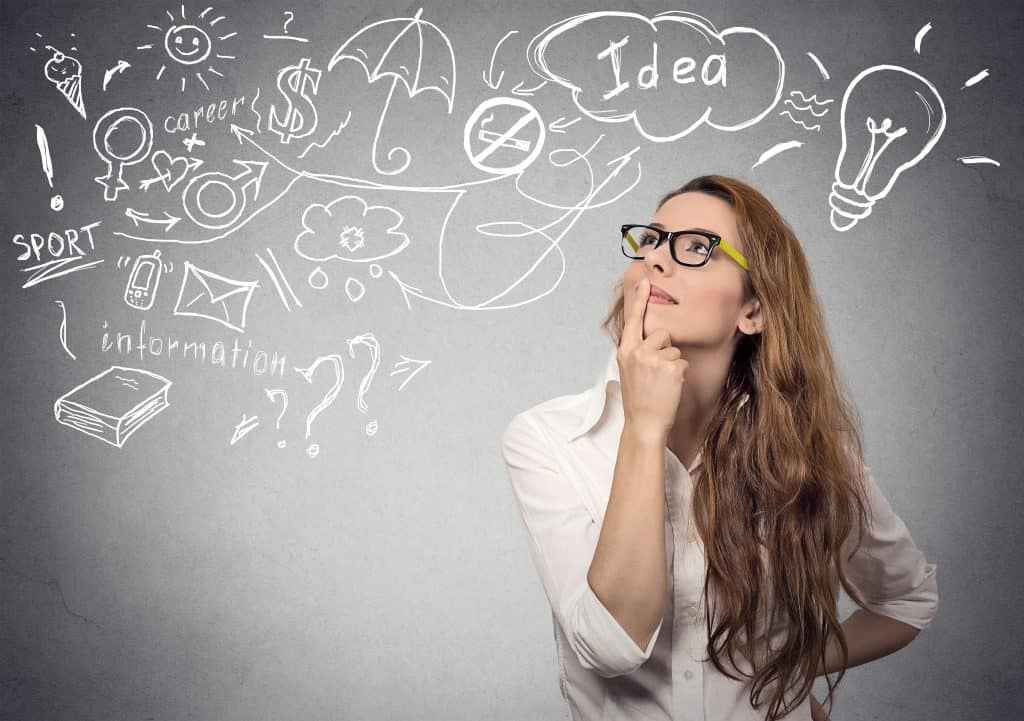 It is possible to learn a lot while working in the insurance industry. Throughout the course of your work, you will end up knowing a wide variety of people, and by providing them with insurance to safeguard them against damages, then you can gain insight into their business.
In other words, no matter when you meet customers, there is plenty you will learn. One more reason to choose a career in this area is its excitement. The insurance industry is constantly evolving and learning new things.
Gaining this knowledge allows you to grow professionally and develop a broader perspective. Insurance workers are renowned for their ability to converse well with others for this very reason.
You Can Make A Lot Of Money
The earning potential is seemingly limitless in this area of work. Furthermore, in addition to the lucrative salary you earn in the industry, there are also a lot of commissions to be earned. So starting out, you will not make a lot, but better pay comes in as you grow.
Agents and salespeople who are high performers earn a lot of money as a result of these commissions. Hence, if you are naturally talented and have a good sense of sales, this career can easily lead to financial freedom and independence.
Certain Positions Allow You To Be Your Own Boss
This industry, however, does not entail working for one company your entire life. As a result, property and casualty insurance agents are often encouraged to work as freelancers.
As a result, you can become your own boss after a certain period of time with a career in this area. In addition to freelancing, it is also possible to open a small insurance agency and grow from there.
The Days Off And Work Hours Are Flexible
It is important to have flexibility in your career as a young professional. Worldwide, two-thirds of workers want more flexibility in their work schedules. It is now possible to choose from a wide variety of property-casualty insurance industry jobs.
There is a wide range of job opportunities in this industry. Depending on the job, this can range from selling to underwriting. It is up to you to decide which roles you would like to play and then decide what route you would like to follow. Are weekends not your thing? That's great, as, with this type of job, you can pick and choose the hours you want to work and those you do not.
10 Best Paying Jobs Property & Casualty Insurers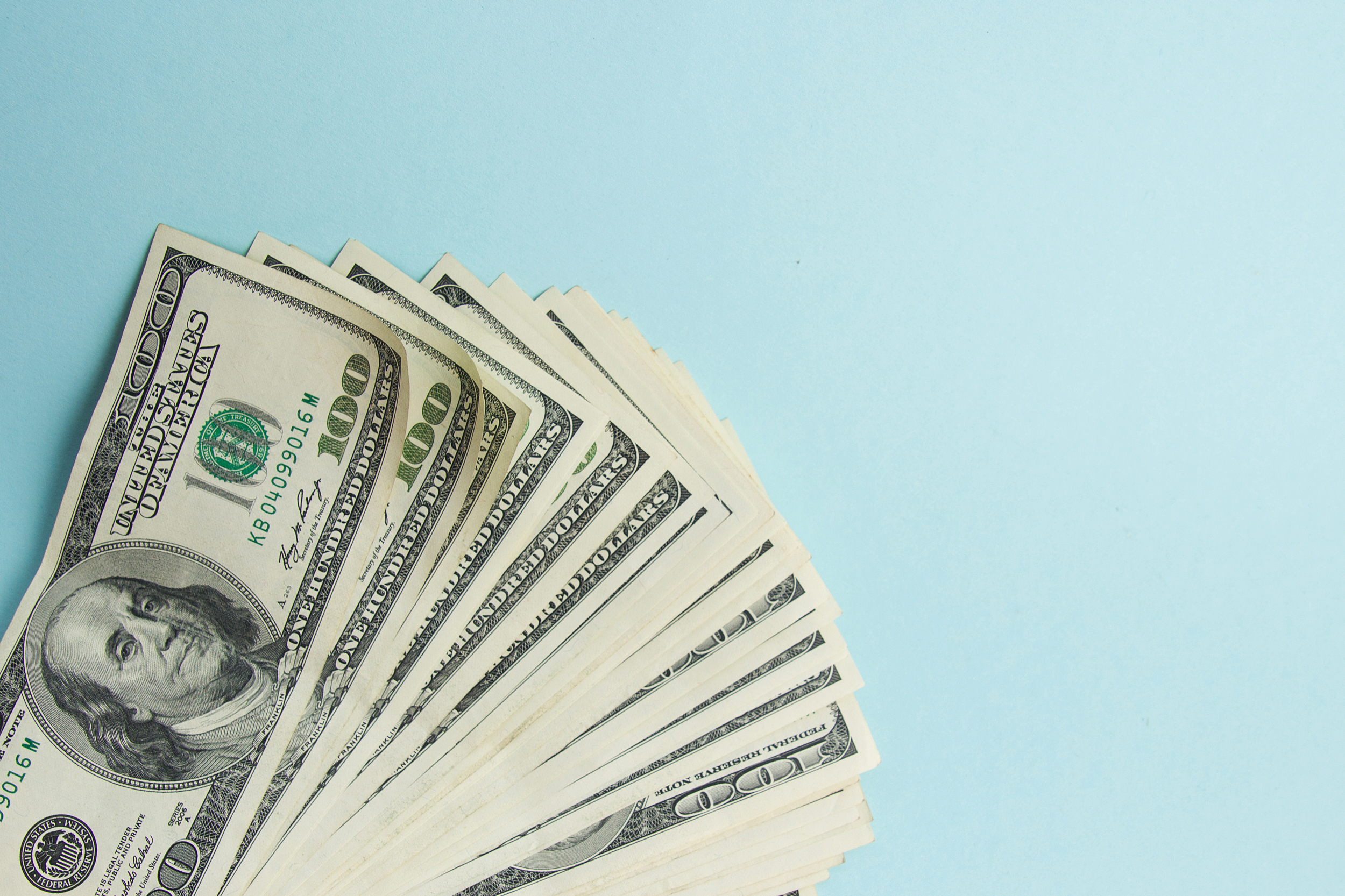 1. Underwriter
Underwriters are professionals who analyze and evaluate the potential risks in protecting assets and people. Underwriters are responsible for determining appropriate premiums for approved insurable risks. Typically, insurance underwriters use actuarial data and specialized software to assess potential risks. The average salary for this job in the United States is $113,169 annually. Furthermore, there are many opportunities for growth and bonuses in this job. Several factors influence a candidate's salary, including their experience.
2. Auto Insurance
Most states require auto liability insurance in two forms: physical injury coverage and property damage coverage. The bodily injury liability coverage protects you if you're found liable for a personal injury or medical expense caused to another party, and the property damage liability protection coverage pays for damage to another party's property, such as a home, car, or boat.
In P&C, these two types of coverage are part of the "casualty" section. This job is on the lower scale of income. Auto insurance sales agents earn an average annual salary of $50,408 in the United States. As a quick calculation, it comes out to $24.23 per hour.
3. Landlord Insurance Agent
Rental properties that produce rental income are protected by landlord insurance. Among the coverages are damages to the building (property) and injuries on the premises (casualty). Property and casualty coverage is essential regardless of your capacity if you are a landlord. In the United States, this job will see you making an average salary of $56,232 a year.
4. Homeowners Insurance Agent
Property and casualty insurance is usually included in most standard homeowners insurance policies. In most policies, the "property" portion consists of two items: Building coverage, which protects your home's structure, and contents protection, which protects the contents of your home. Homeowners' insurance agents make an average salary of $62741 annually in the United States.
5. Insurance Entrepreneur
Whether you have always dreamed of owning your own business or you have never considered it, starting an insurance business could be a good choice for you. Typically, these individuals own businesses that are owned by larger corporations, providing insurance to local areas through partnerships with local businesses. You can earn up to $123,500 a year or as little as $24,500 a year.
6. Casualty And Property Insurance Creator
Generally, a producer is someone who must be licensed in order to sell, offer, or arrange insurance. In other words, anyone can fill this role, whether it is a broker, reinsurance broker, or broker specializing in excess lines. You can offer any type of insurance that protects your clients from financial losses. Property and casualty producers in the United States earn an average salary of $51,188 annually.
7. Property Casualty Agent
In the property casualty industry, agents sell policies to protect personal property, vehicles, and commercial property from physical damage and personal liability claims. In addition, you would typically serve as a customer service representative, consulting with potential customers about their insurance requirements.
8. Life Insurance Worker
Professionals licensed to sell life insurance are called life insurance agents. A life Insurance agent typically works for an insurance company selling insurance on behalf of the company or independently selling insurance from a variety of providers. American Life Insurance employees earn an average annual salary of $98,888.
9. Condo Insurance
Condo insurance agents have similar responsibilities to those we've discussed so far. Primary responsibilities include promoting and selling insurance policies and various insurance products to clients.
Condo insurance specialists are familiar with the market and provide customers with the information and assistance they need to make an informed decision. Across the United States, the average salary is $54,180, with an average range of $49,483 to $61,118. It will depend on experience and where you work.
10. Claims Adjuster
An insurance claims adjuster gathers information from multiple sources in order to calculate liability based on the amount of damage. As part of their investigation, they interview witnesses and claimants and seek advice from specialists, including engineers and policyholders. This is to check for fraudulent claims. Few jobs in the industry pay as well as this one. Depending on where you live in the country, the average annual salary for this role is $107,000. An experienced professional can earn even more.
Important Skills Needed To Work In Property-Casualty Insurers
Customer Service
As an insurance agent, you will be in direct contact with your clients, making it imperative that they stay informed, knowledgeable, and helpful. In customer service, there are a few basic principles that must be followed, including being courteous and responsive, providing solutions, and sticking to a company's commitments. Often, clients appreciate when you show empathy to them and provide courtesy services, such as following up with a call or writing a thank you note, as a way to show them that you appreciate them.
Communication
It is essential to have strong communication skills to earn and maintain business, and for this reason, most successful insurance agents are excellent communicators. A clear and honest explanation of policy benefits, opinions, and claims is crucial to building trust and building long-term relationships with customers.
The ability to communicate effectively over the phone, as well as the ability to listen actively, assists professionals in better meeting the needs of their clients. In addition, people with outgoing personalities can succeed in this career since sales and referrals can be generated by building strong customer relationships.
Sales
There is often a quota to be met by insurance agents, and sales skills can be useful in increasing profits and gaining new business. In addition, persuasion and negotiation skills can help agents close more deals and achieve company objectives. In order to succeed in your hiring business, you need to be able to identify potential leads, attract potential customers, and advocate effectively for your hiring company.
Financial Planning
Despite employers not expecting their insurance agents to be financial planners, they can serve their clients better if they have a basic understanding of financial planning.
For example, a person's taxes, finances, and investments are all factors that can affect insurance offers, in particular, life insurance offers. Additionally, life insurance agents should gain a deeper understanding of individual retirement accounts and annuities to offer their clients better long-term financial advice.
Computer Skills
Additionally, agents should learn how to use common digital tools for phone calls, presentations, and communications like emails and phone calls. It is also beneficial to possess a thorough understanding of insurance software. Agents can use digital tools to manage claims, create marketing emails, analyze sales data, and prepare quotes.
Pros And Cons Of Property Casualty Insurers Careers
Is independent insurance something you are considering to have more control over your business operations or income potential? It may be that you feel undervalued, underpaid, or underrespected at your existing employment location. On the other hand, it has always been your dream to become your own boss. Maybe you just graduated from college and are exploring the options available in the working world.
A career as an independent life insurance agent can be a rewarding experience, regardless of your reasons. However, if you are still undecided, it's important to know the positives and negatives of working in a property-casualty insurer to understand what you are getting yourself into and help you to decide whether to go further or not.
Positives
Self Directed Career
There will not be a problem if you enter the office later than normal hours or whether your office is in your home garage. The company will not count the number of calls or vacation days taken.
Results are all that matters to them. If you can convince clients that those property-casualty insurance market policies provide the benefits they need, then you've done your job. It is your day-to-day practices and procedures that define your workday.
It Is Your Choice How Much You Can Earn
The Bureau of Labor Statistics reported that over $52,000 was the median insurance agent salary in 2020. Independent insurance agents, on average, earn $98,996 per year, according to Zip Recruiters. The average can be even higher in different U.S. states and cities.
These vastly varying income figures highlight the fact that you can make whatever you want. But ultimately, it comes down to your abilities in perseverance, efficiency, interaction, and influence and how hard you are willing to work.
You Will Have A Diverse Product Line To Fit All Of Your Clients
Sometimes, when you work in sales, it is necessary to convince potential clients that your modest product offering is appropriate for their needs. The advantage of being an independent agent is that, as a result, you will be able to offer a greater variety of insurance policies from different insurers. In addition, by doing so, you will not have to try to accommodate all your customers into a narrow range of insurance products.
It will be easier for you to make sure the perfect insurance product meets the client's unique needs.
Your Clients Return Again And Again As Your Relationships Grow
Throughout our lives, we need to adjust our insurance coverage. Soon after a client's child gets their license, you could sell their parents their first car insurance policy. Likely, they will eventually marry, have children, and have teenage drivers. A family's insurance needs increase as it grows.
Once you have proven yourself to be the ethical, responsible, and helpful agent that you are, they'll return again and again to you as their insurance needs change. They will also be happy to refer you to friends and family in similar need of an agent.
Your Efforts Will Actually Benefit Others
Everyone must have access to adequate insurance policies to ensure their financial security. Then, in times of need, you can be assured that clients and their families can count on you for coverage. Rather than simply being another salesperson, you will earn a reputation for being a trusted advisor.
Negatives
You Do Not Have A Boss
Some people may find that a positive, whereas others would like to have someone whose skills and experience they can trust, particularly if they are new to the job. It's nice to have someone you can communicate with whom you can get information and guidance, but no one will be looking over your shoulder daily or checking the time when you come in or leave for the day.
Weekly Earnings Are Unpredictable
Indeed, that is true. It is the same with every business, and you are going to have good times and bad times. A streak can turn into a slump. Therefore, you must learn to budget your money well. Saving during the peaks is a skill everyone knows in order to be able to survive during the bad times.
The Learning Curve Will Be Steep
Insurers do not need a college education but need to learn. The state licensing exam must be passed. Agents who succeed also develop advanced business, accounting, economics, statistics, and business management skills. The program will teach you how to run a business and how to sell.
You must then acquire knowledge of more than one type of insurance as well as the company products of each business that they are associated with. Education is a continuous process. It is not a disadvantage in reality, but people who do not excel might think so. Nevertheless, successful and talented agents know that the more they learn, the greater their value.
Must Handle The Pressure
Some people are not naturally good at networking, interacting with others, promoting new products, and maintaining good relationships. The role of an insurance agent can be uncomfortable for some people, no matter how much support they receive from their insurance agencies. You must be prepared to maintain the role and the personality of each and every client.
Business Interruption Insurance: What Is It?
You can get business income insurance to cover your bills and costs if you have to close your business short-term if something catastrophic happens or a natural disaster occurs. During a disaster resulting in the temporary closure of your business, you would receive compensation for the net income you would have earned if the business was as usual.
Included in this are expenses such as rent, wages, and other business fees.
It may also be possible to cover expenses related to rebuilding and restoring operations.
This type of insurance also covers a temporary move.
Conclusion
The potential for pay in property-casualty insurers is top-notch and decent. Therefore, a career in the field is the ideal career lucrative and offers many benefits. However, commissions on sales and the possibility of earning a lot of money are not the only things that attract people to work within the types of property-casualty insurers industry. First, start at an entry-level position, then work up to a larger insurance company in a managerial position.
If you have the necessary skills, could you see yourself making a career in the customer-facing, property-casualty insurance industry with competitive salaries and an important customer-facing role? In that case, it would be wise to refresh your resume, prepare a compelling cover letter, and research the insurance licensing regulations in your state.
I hope you found this article helpful in deciding if gaining a degree in insurance is the career path for you.
Frequently Asked Questions:
Who Is The Largest Property And Casualty Insurer?
What are the largest insurance companies in the property and casualty sector? The State Farm Insurance Company is the largest property and casualty insurer, with premiums exceeding $70 billion in 2021. Next is Berkshire Hathaway, with Progressive coming in third.
Will AI Replace Insurance Brokers
While AI is becoming increasingly sophisticated, its impact on the insurance industry will likely remain limited to automating and streamlining mundane tasks, leaving the job of an insurance broker to be done by real people.
Additionally, complex and unique situations may require the expertise and judgment of a human agent. In such cases, a human agent can make critical decisions and provide intelligent solutions to resolve the issue, which AI technology cannot.
What Is The Most Profitable Insurance To Sell
Life insurance sales are generally the most lucrative among the various products offered by the field of insurance (such as health insurance and condo insurance). Therefore, it is the responsibility of insurance agents to help families, companies, clients, and individuals prepare for death-related financial losses.
These types of policies are either sold by captive agents, who represent a single insurance carrier, or by "multi-carrier" agents, who represent more than one insurer. In any case, most insurance agents likely spend their time conducting marketing activities in order to identify potential clients who may require additional insurance coverage or new coverage, compare quotes with their client's insurance providers, and convince the client to sign the new policy.
It is typical for a life insurance agent to receive between 30% and 90% of the policy premium during the first year of coverage. Later in the agent's career, commissions may range from 3% to 10% of the annual premium, sometimes called "renewals.