With the rapid growth in children, most 13-year-olds believe they are mature enough to work and earn money for themselves. So, because of this, many of them will start hunting for a 13-year-old job to help themselves financially.
Getting a good and well-paying job at 13 has traditionally been challenging; however, some good opportunities still exist for teens at 13. The scarcity of job opportunities is because, at 13 years old, you are considered too young to work, and it is believed you should be in school.
Another reason for fewer job opportunities for teenagers is that state child labor laws make it illegal for employers to engage minors in work fully.
So today, I have some good news for you. I did some additional research and discovered some excellent jobs that you can do at 13 and earn some decent extra money for yourself, especially when you have a valuable skill or some kind of soft skills. This article will look at 16 top jobs for 13-year-olds. However, keep in mind that these are not typical professional or skilled jobs.
Can You Get A Job At 13 Years Old?
Yes, you can get a part-time job at 13; however, in most states, the legal age to begin working is 14 years and above.
Nonetheless, a 13-year-old can find and work part-time jobs like house cleaning, gardening, painting, etc.
However, when performing this type of work, keep in mind that there is no set payment scale for it. Most of these teen jobs have a minimum payment.
You can research and find out what each has to pay in your city or neighborhood.
As a 13 years old teenager there is no set limit to the amount you can earn while engaging in jobs for 13-year-olds; however, most states have strict restrictions on the number of hours teens can work continuously.
Working Age And Work Hours In Some States
The Fair Labor Standards Act (FLSA) of the United States prohibits children and teenagers from working in jobs detrimental to their health and safety and protects their educational pursuits.
The FLSA specifies the pay, working conditions, and safety standards for minors (those under the age of 18) who do tasks covered by the law.
Child labor laws also limit the number of hours that people under the age of 16 can work at a stretch and forbid any juvenile from working in dangerous activities.
The minimum age for employment in non-agricultural jobs is established at 14 years of age.
The table below shows the minimum work age and hours for some states.
Minimum Age For Employment Listed By State
Arkansas-18
Georgia-18
Nevada-18
Virginia-18
West Virginia-18
Alabama-16
Alaska-16
Arizona-16
California-16
Colorado-16
Hawaii-16
Indiana-16
Massachusetts-16
Michigan-16
Mississippi-16
New Hampshire-16
New Jersey-16
New Mexico-16
North Dakota-16
Oklahoma-16
Rhode Island-16
Texas-16
Utah-16
Vermont-16
Maryland-14
Nebraska-14
North Carolina-14
Idaho-12
Pros And Cons Of Jobs For 13-Year-Olds
Every child between the ages of 13 and 17 has unique experiences and reactions in response to a new way of life they may face in the workplace.
So, suppose you're considering allowing your 13-year-old child to work. In that case, you have to first put into consideration whether the work will, in one way or another, negatively impact their academics and health.
If, after careful consideration, you're very confident that your ward can handle the pressure in the workplace without it negatively impacting them in any way,
The last thing is to talk it out with your child and, after that, check the child labor laws of your state. If the law in your state allows it, you can let your child look for jobs out there.
The followings are the benefits and drawbacks of jobs for 13-year-olds and other teens to help parents and their young adolescent children reconsider the primary reality of jobs for 13-year-olds.
Pros
Getting a job at the age of 13 will help the child develop a strong sense of responsibility that will serve them for the rest of their life.
Having a job as a teenager will assist the child in developing a stronger sense of self.
According to studies, a 13 years old child who works for a reasonable number of hours per week does better in school than kids who don't.
Getting a job at a young age teaches children how to manage money and understand personal finance.
Having a job when you're a teenager also helps you transition from youth to adulthood more quickly.
Cons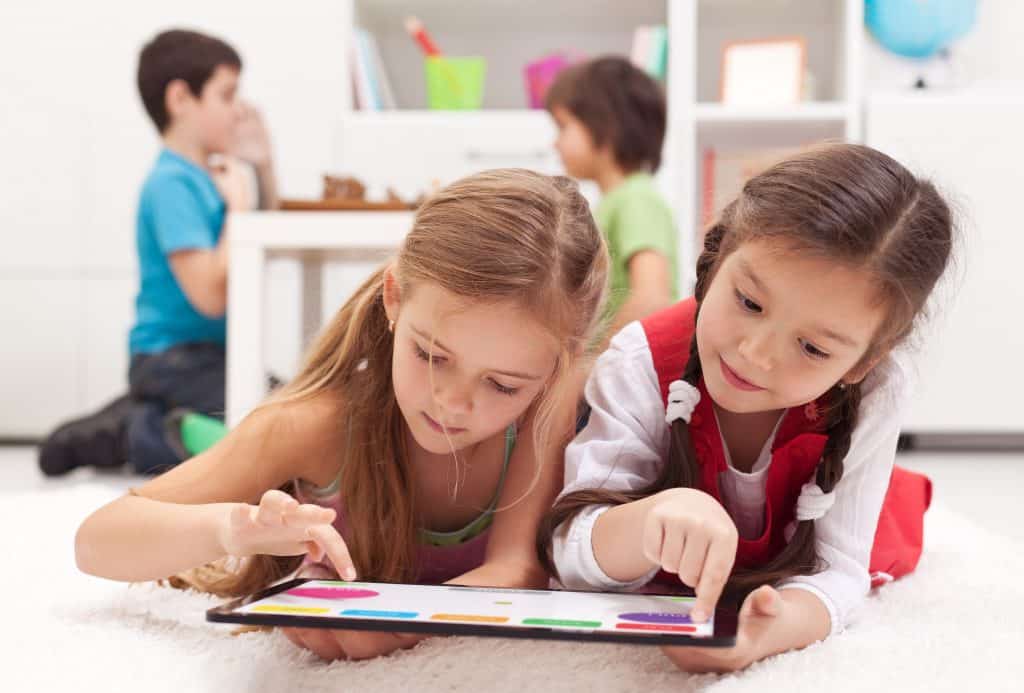 A child picking up a job at the early age of 13 can lead to stress in the child's life.
Because the child will be working with other mature people, it can expose them to things they are not ready for.
A child with a job may feel as if their childhood is coming to an end soon, and this might lead to childhood depression.
According to different studies, teenagers who work more than 15 hours a week tend to have poorer grades in school than children who don't work.
A 13-year-old child who works and has enough money to spend may be tempted to spend it on something unhealthy, such as alcohol or tobacco.
Pros Of Working At A Young Age
As mentioned previously, as children get older, they will start to develop a sense of taking responsibility for their needs; hence, many will want to work and make their own personal money.
As a parent, you may feel it's okay for them to work since teenagers can be very expensive to maintain and manage. Especially when your teen kids are driving, that means more car insurance and gas expenses.
Aside from the relief you may feel when your teen child begins working, you may be concerned about whether it is a good idea for your child to work while still in high school and how it will affect their future careers.
1. You Earn Decent Money
You will earn decent money as a young person working, which makes it more obvious from a teen's perspective.
As a teenager, having your own money at your disposal to spend is a good reward for the effort you put in.
In most cases, these job opportunities help teach them the lessons of financial management as they transition from earning to spending to saving, mainly in the summer months when there are more types of jobs to do and make money.
Sometimes, at this stage of their lives, they tend to feel more independent and financially empowered.
Working at a young age is an excellent way for kids to build a future career, build professional networks, transition into making their own money, and learn how to manage their money effectively.
2. Learning High-Demand Skills
As a teen working at your age, you will be exposed to learning different soft skills like organizational skills, freelance writing, team writing, and much more.
They also learn essential communication and management skills and how to work in a talented team, which is especially important for introverted teens.
Working at a young age allows a child to gain work experience that will aid them in their future careers in the real world.
3. It Builds The Child's Character
Another benefit of working at a young age is that working at a very young age will build the child's character, making them more responsible and accountable for their actions.
Working from a young age teaches a child to take the initiative and work independently with little or no supervision.
The Cons Of Working At A Young Age
Here are the major drawbacks of working at a young age:
1. Too Much Pressure
Traditionally, the workload teens face in high school already puts a lot of pressure on them.
So, when combined with work-related stress, this will put so much pressure on the kids that it will become extremely difficult for them to cope with such pressure.
2. Lack Of Concentration
It's already tough for young people to cope with stress at school, so when they combine this stress with work, it drains their energy, which usually leads to a lack of concentration.
3. Absent In School
Most studies have shown that young people who work fewer hours usually don't have much effect on their academics.
But when a child starts working for 16 to 20 hours per week, the child is more likely to be absent from school and subsequently have lower grades.
4. Alcohol And Drug Abuse
Working at a young age increases the likelihood of becoming an alcoholic or drug addict.
Different research has pointed out that teenagers who work more than 20 hours per week are more susceptible to alcohol and drug abuse.
5. Unfairly Treated And Exploited
Another disadvantage of working at a young age is those teen workers are frequently treated unfairly and exploited by their employers because they lack experience and knowledge of labor laws.
16 Best Jobs for 13-Year-Olds
The only thing a 13-year-old teen needs to do is spend a few hours doing job research. If they put this effort into researching the available jobs for 13-year-olds, I believe there are so many job opportunities out there.
1. House Cleaning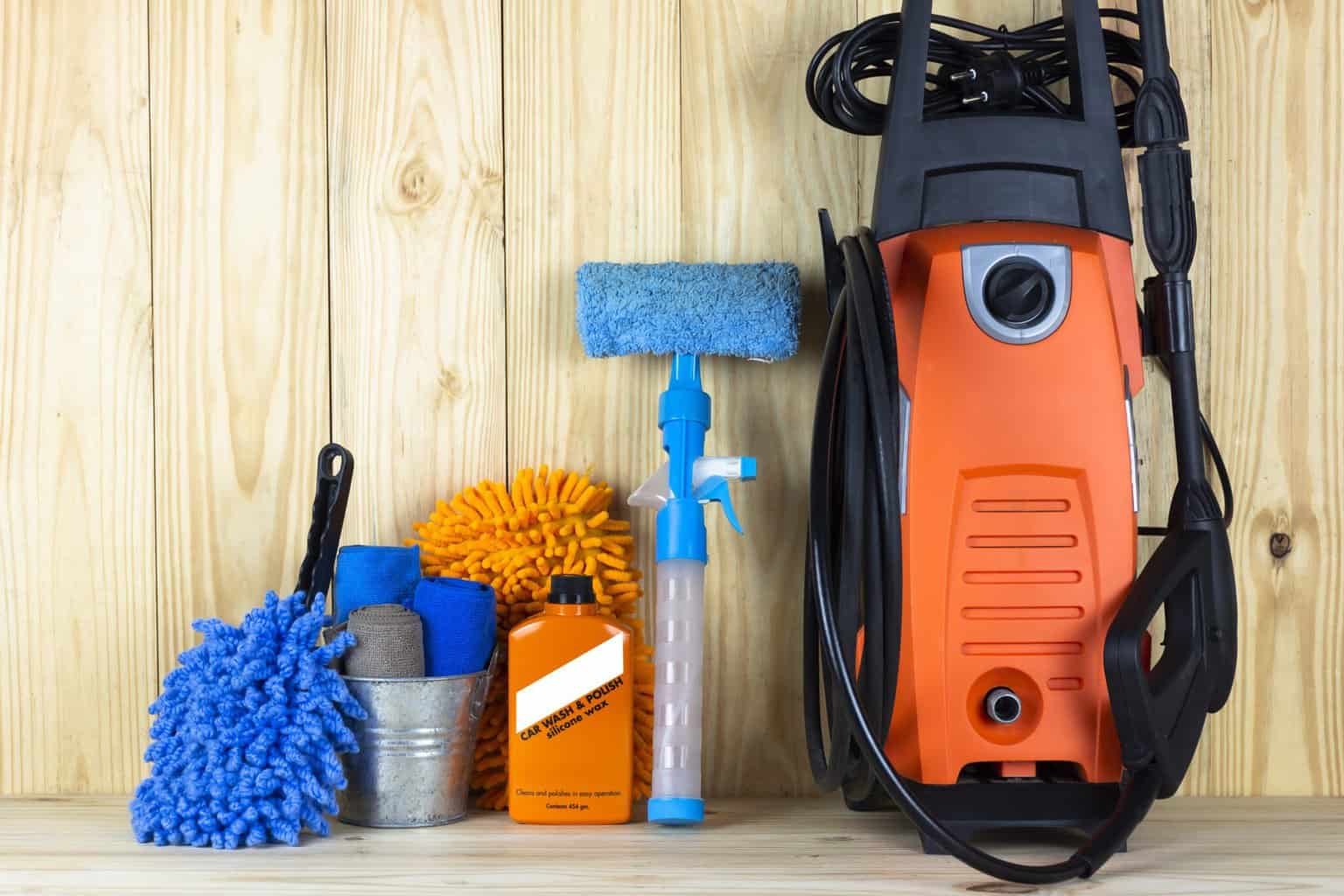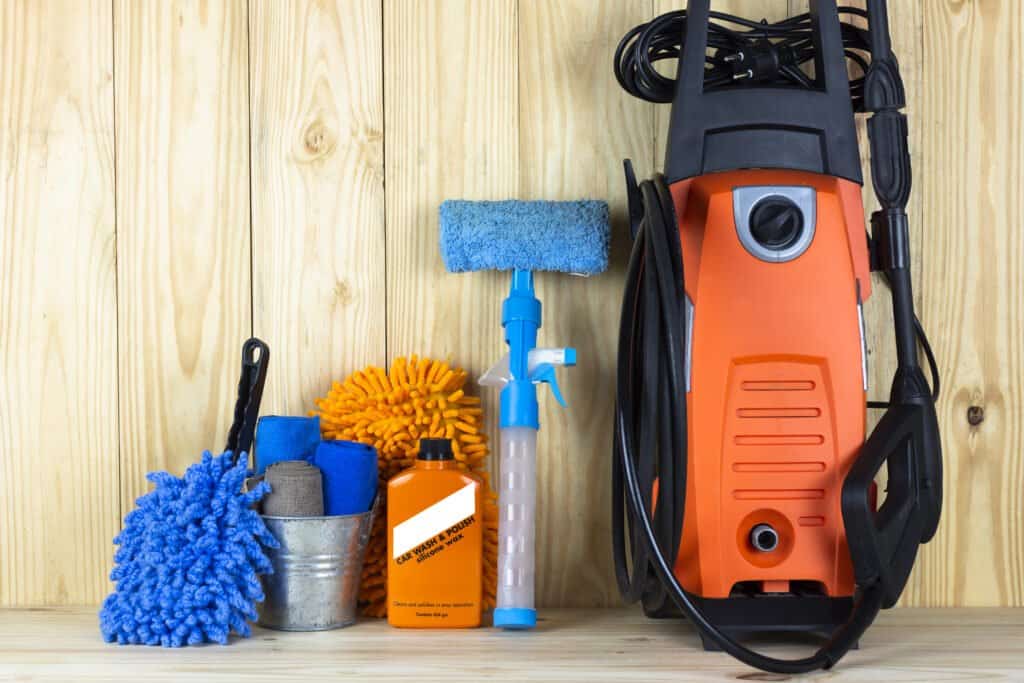 At 13 years of age, getting an employer to employ you for a job may be very difficult because of the child labor laws across all states. So, gig jobs are the best and simplest form of employment for you.
House cleaning is one of the most popular jobs for 13-year-olds. House cleaning jobs are relatively easy to come by, particularly in the summer.
Usually, house cleaning takes just a few hours to complete, regardless of the size of the apartment. It also has a low start-up capital because it only requires a few items to get started.
In most cases, the households that employ your cleaning services provide you with all the cleaning equipment, making it easier for you to work and earn extra cash.
Average Payment
The Average Payment For House Cleaning Is About $13.80 Per Hour.
If you provide your own cleaning equipment as a 13-year-old, your hourly pay may likely go higher than the average. In a nutshell, $13.80 per hour is decent for a 13-year-old.
2. House Sitter
As a 13-year-old teenage house sitter, you will be responsible for taking care of the whole house when your employers are out for vacations, holidays, or for an extended period of time.
Occasionally, the homeowner or your employer will leave instructions for what you should do in the house as a house sitter on a daily or weekly basis while they are out.
The most common jobs for house sitters include general house maintenance, taking care of pets while the homeowner is away, and running the house like the original owners until they come back from wherever they want.
So by implication, as a house sitter, one of your responsibilities includes but is not limited to deterring crimes and illegal break-ins since you are always on guard.
It is also implied that a house sitter deters crime and break-ins, as there will be someone watching the house at all times.
You could be paid to visit the house on a regular basis for this job. You could also be paid hourly or daily, depending on the situation.
Average Payment
The average pay for a house sitter is About $20 to $30 daily.
You can earn between $20 and $30 per day as a house sitter or up to $50 per day if you live in the house and work overnight.
3. Pet Sitters
Pet sitting is among the most common jobs for 13-year-olds and teens in North America and Europe. This job is ideal for making extra money as a teen if you love animals.
Your responsibilities as a pet sitter are to take care of the people's pets when they travel or are too busy to care for them.
As pet sitters, the emphasis here is typically on feeding and playing with the pets while the owner is away.
In some cases, you may even be asked to give the pet medication if they are on drugs, though this is uncommon.
Average Payment
The average payment for pet sitters is about $12.60 per hour.
The hourly rate is not really fixed for teenage pet sitters and can vary. In most cases, the number of pets you have determines the amount you will be paid per hour.
This is why I stated that the payment for pet sitters varies.
4. Car Washer
Car wash jobs for 13-year-olds are among the best that any adolescent can do and make extra cash, not only in the summer but all year round. Car wash job opportunities are everywhere, including in your neighborhoods.
As a car washer, your job is to wash people's cars and make them clean, and you will get paid according to the number of vehicles you wash.
For this job, you will be required to provide your own cleaning supplies, though water is always provided to you.
Average Payment
The average payment for a car washer is about $20 per car.
Depending on how dirty the vehicle is, the price can rise to $40 per vehicle and even more for bigger vehicles.
5. Junior Camp Counselor
A junior camp counselor is another excellent summer job for teens, particularly those who have previously attended similar summer camps.
As a junior camp counselor, your job is to show your employer the environment they camp in.
You point them in the right direction and show them recreation centers and other lovely places where they can have fun.
Average Payment
The average pay for a junior counselor is about $13 per hour.
Some junior counselor gigs can pay up to $13.50 or more. One good thing about this job is that, in most cases, your meal is covered by your employer.
6. Model
Modeling is another excellent way for teenagers to supplement their income during the summer , school holidays and off-season.
As a model, companies will hire you to advertise their products, such as baby kits, squishy marshmallows, accessories, and more.
Average Payment
The average pay for a model is about $20 per hour.
Because of the high level of competition, jobs in modeling are difficult to come by.
7. Voiceover Actor
This job is mainly for 13-year-olds with valuable skills. Voiceover actor jobs are readily available in the online marketplace, and you can work from the comfort of your home after school hours.
As a voiceover actor, your job is to record the piece provided to you by your employer based on their requirements.
Average Payment
The average payment for a voiceover actor is about $22 per hour.
For this job, the pay is mainly dependent on the length of the script. The price could even go up to $30 per hour in some cases.
8. Gift Basket Creator
One thing I admire in teenage gift creators is the creativity with which your work will propel you. This job allows you to constantly brainstorm and create what people want.
This job is available all year because people will always celebrate, whether on their birthday, during the holidays, or otherwise.
As a gift basket creator, your job is to create gift baskets that celebrants will give their audience as a gift. Gift basket contents can include but not limited to gift cards, game items, golf balls, video games etc.
Average Payment
The average payment for a voiceover actor is about $15 per gift basket.
A teenager who just started out as a gift basket creator earns between $15 and $20 per gift basket created. This industry is fast growing, and many are realizing the potential therein.
9. Household Assistant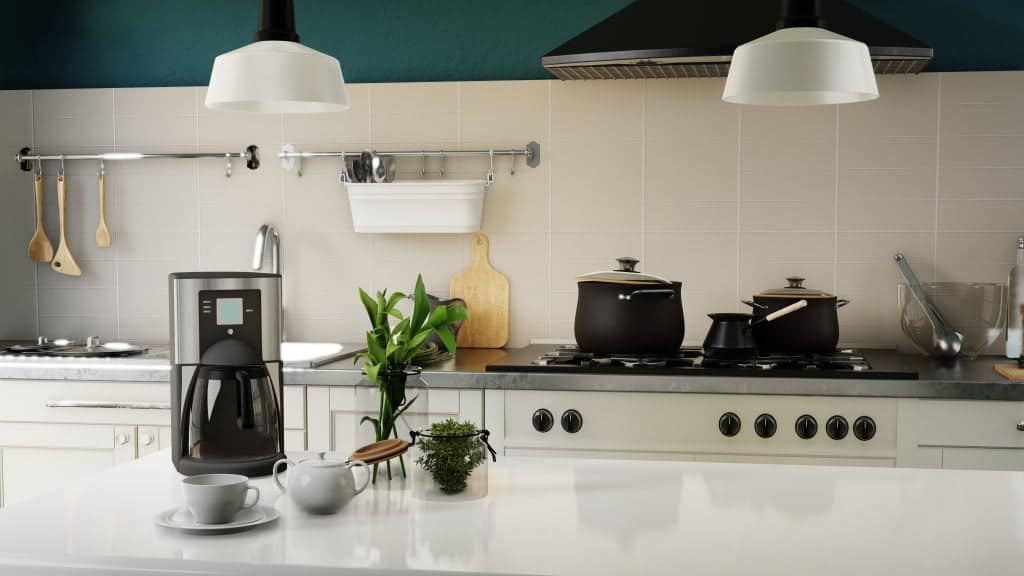 A teenage household assistant is one of the simplest jobs for 13-year-olds. It entails doing some simple jobs around your employer's house, and you get paid for it.
As a teenage house assistant, your job is to clean the house for very busy families, take care of elderly people in their homes, and help them organize their basements.
Average Payment
The average pay for a household assistant is about $10 per hour.
For a teenage household assistant, your hourly wage can range between $5 and $10 for simple jobs like sweeping and cleaning. You can even earn more for more difficult tasks.
10. Window Washer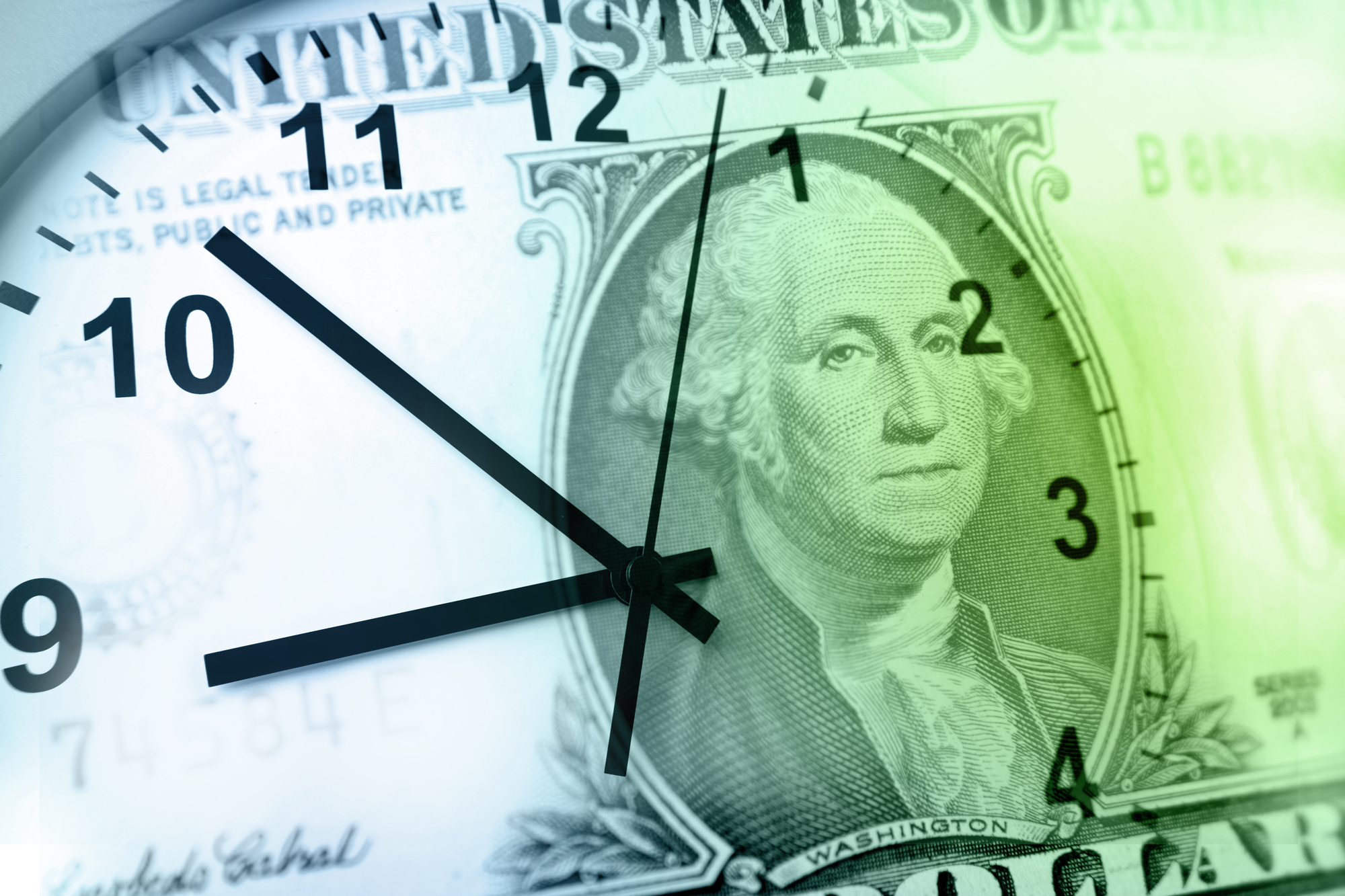 Many companies, agencies, startups, and homeowners want the windows to be clean and always want a streak-free window, which is why they want to hire a teenage window cleaner to do the work.
As a teenage window washer, your job is to clean the windows of your employer with a rag and window cleaner. Always keep the window streak-free.
Average Payment
The average pay for a window washer is about $15 per hour.
You can earn between $10 and $20 per hour if a private individual employs you to wash their windows. However, you will make more if you work for a company or a startup.
11. Yard Sale Assistant
Teenage yard sale assistant jobs are common, especially during the summer. This is an excellent summer job for 13-year-olds and teens generally.
I like this job because you will work hard for a few days and then have the rest of the week to yourself.
As a yard sale assistant, your job is to help anyone who wants to have a yard sale put things in place. Yard sales can be tedious for one person, hence the need for yard sales assistance.
Average Payment
The average pay for a yard sale assistant is about $15 per hour.
You will earn between $10 and $15 per hour as a teenage yard sale assistant. My only reservation with this kind of job is its relatively short-term nature.
12. Landscaper
For 13-year-olds who want to make a lot of money, landscaping is the best job option. Though it can be difficult and dirty, the pay is always good if you are willing to put in the effort.
Your job as a 13-year-old landscaper is to maintain your employer's plants and other decorative items. You will always make them look so beautiful.
Average Payment
The average pay for a teenage landscaper is about $15 per hour.
The hourly pay for a typical teenage landscaper job is between $10 and $15. Again, my only concern about this job is that it requires physical fitness.
So only those who are ready to work hard can do this job.
13. Dog Walker
People who are too busy or do not have the ability to walk their dogs themselves often employ the service of a teenage dog walker. This is a dream job for those who like dogs.
So, basically, as a dog walker, your job is to walk and exercise your employer's dog, and you get paid for doing what you love doing. Wow! That sounds good.
Average Payment
The average pay for a teenage dog walker is about $10 per hour.
As a teenage dog walker, you will earn between $5 and $10 for walking one dog. However, the price will increase if you walk two or more dogs.
14. Participate In Surveys
Surveys are very sure and easy ways to make extra cash for yourself as a teenager.
As a 13-year-old, you can legally sit in your parents'home and make money by taking quick surveys since almost everyone has an internet connection.
Companies, researchers, and academic institutions need information about real people living in a particular location to proceed with their production or research otherwise.
As a survey taker, your role is to give your opinion about a particular subject matter. Though surveys may require personal information like your name, address, and, in some cases, your phone number,
Average Payment
The average payment for taking a survey is about $10 per hour.
As a teenager taking surveys, you are expected to earn between $10 and $20 per hour. You must find a good survey company like PROLIFIC.CO or Survey Junkie to make good money.
15. YouTube Content Creator
YouTube policy and child labor laws both permit a 13-year-old or older teen or adult to own a YouTube account or channel and upload videos.
So whatever video content you create and post on YouTube can earn you a decent living once the videos gain views. So, think about what people would like to watch and start making videos about it.
Even though YouTube allows 13-year-olds to own a channel and post videos, monetizing your channel may be difficult since AdSense only allows 18-year-olds or above.
To overcome this hurdle, you will need the assistance of your parents while applying for Google AdSense.
Average Payment
The average pay for a YouTube creator is about $10 per month for a beginner.
With a newly monetized YouTube with fewer daily views, you will expect at least $100 per month.
However, as soon as your channel gains popularity, you can earn thousands of dollars monthly.
16. Tech Support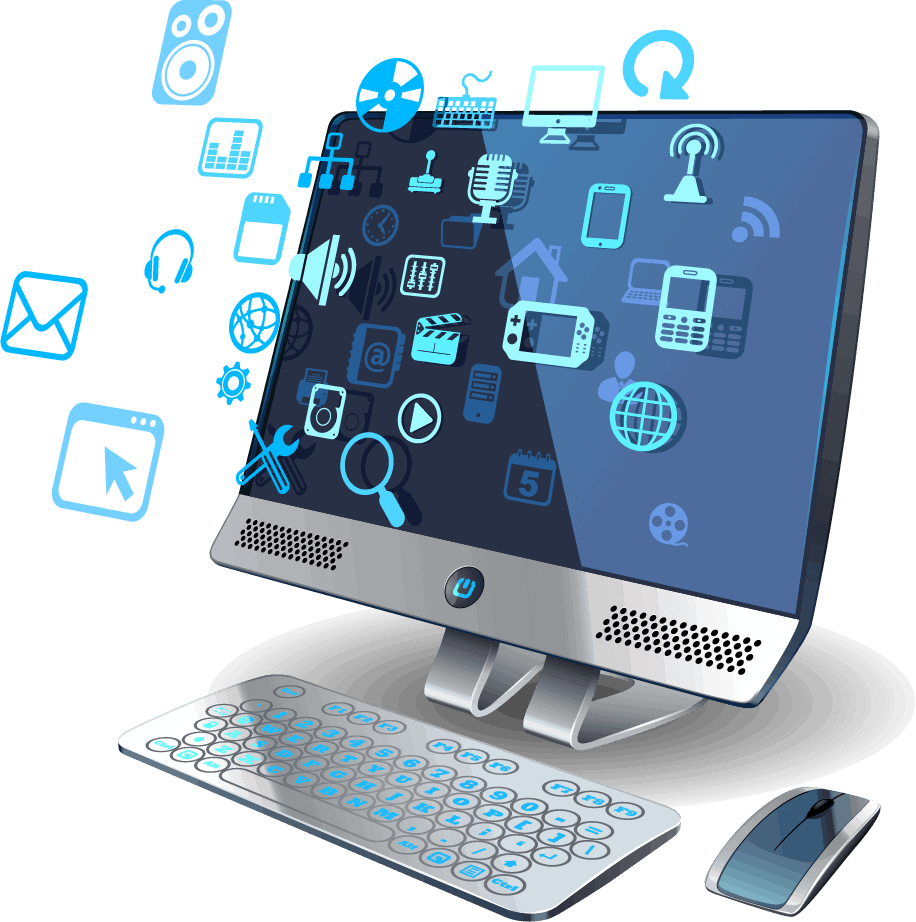 You can work as a tech support officer in a tech company as a teen or a 13-year-old. You can also repair your neighbors' phones and other gadgets and get paid for them if you are tech-savvy.
As a tech support officer, you assist the tech companies that make gadgets like smartphones, computers, etc.
Average payment
The average pay for a tech support teen is about $10 per hour.
This job is for tech-savvy teens who know their work exceptionally well; you can charge up to $20 per hour.
Conclusion
So, there you have it – 16 top jobs for 13-year-olds to make extra money. I hope you find a job from the above list matching your skills and interest and make some pocket money at the same time.
Frequently Asked Questions
What Is The Best Way For A 13 Year Old To Start A Neighborhood Lawn Mowing Job?
The start, The best way for a 13-year-old to start a neighborhood lawn-mowing job is by going out and knocking on doors along with your mowing equipment.
Then introduce yourself and explain that you are a neighborhood resident who lives on XX street and is trying to save money for something (mention it).
Ensure you give them your business card before leaving their houses. You can also offer to cut the grass in the compound for anything they can offer that pleases them when you are done.
Do not set a rate at this time; you can do so later when they call for your service. The pointer here is to get them to have that business relationship with you.
So, whatever method the customer uses to evaluate your service, you will gain an understanding of how much your service is worth.
The idea here is to start gaining client trust and establish business contacts. Over time, you will have many clients for your mowing job.
What Are Some Jobs For Teens That Love Animals Besides Walking Dogs And Dog Sitting?
If you don't like dog walking, I suggest you try out some other jobs in pet stores, grooming salons, or even pet daycare.
If your main aim is to raise money, you could also volunteer to spend some time at a rescue shelter. These people will always require additional assistance. So you could offer to be a volunteer.
Here Are Some Jobs With Animals For Teenagers And 13-Year-Olds:
Kennel assistant.
Pet sitter.
Pet blogger
pet store associate.
Pet photographer
Animal caretaker.
Cat Cafe Assistant
Animal rights canvasser
Farm hands
Veterinary assistants
Animal trainer.
I'm 13 Years Old. If I Learn To Program, Can I Get A Job?
Yes, you will get a job even faster than you expect. However, as a programmer, I suggest you go to online marketplaces like Upwork, Fiverr, and more to sell your programming skills remotely and make money.
Because of the child labor laws in your state, getting a full-time job as a programmer may be difficult.
But your best option is working remotely, and trust me, you will be making thousands of dollars as you scale up your skills and get more experience.
How Does A 12 Or 13-Year-Old Get A Job? What Kind Of Jobs Can They Get?
There are many jobs out there that are advertised for 12 and 13-year-olds across every neighborhood that you can apply for. Google search for a 12 or 13-year-old job in your area.
You see hundreds of them in the Google search results; navigate through each job and see which one you can do. Send your application to the employer, or call if a phone number is listed in the advertisement.
For the kind of job you can do as a 12 or 13 years olds teen, check the above 15 Top Jobs For 13-Year-Olds
Is It Illegal To Hire A 13-Year-Old?
Hiring a 13-year-old teen for a full-time job is illegal in most states. However, check with your state's child labor laws to see if they allow you to get employed.
Most states in the U.S. set 14 as the legal working age, while others are 16, but you can pick up some part-time jobs as early as 13 years old.