The world is full of endless opportunities. To make a decent living, you don't necessarily need a college diploma, degree, or experience to find easy jobs that pay well. Instead, with the right work attitude and skills, you can venture into a rewarding, fulfilling occupation that matches your desire or talent while offering plentiful options for people who value work-life balance.
Easy, good, paying jobs include pet care, dog walking, home sitting, technical writing, patient care, delivery driving, massage therapy, and political science jobs. Most of these jobs only need the skill set and perhaps a post-secondary qualification.
This article will cover many other jobs that pay well yet don't have many requirements or work experience. So read through this article and find one fitting for your skills.
What Is An Easy Job?
An easy job is one you can do without any formal training or one that you can easily find. Easy jobs are typically stress-free and easy to find. Usually, these jobs do not have educational requirements such as a college degree or possibly a high school diploma. Some easy jobs offer On-the-job training,
List Of 35 Easy Jobs That Pay Well
Many easy jobs are readily available and offer a reliable source of income. Whether you want a part-time or full-time job, the list below can help you select one that matches your skills or passion.
1. Interior Designer
To be an interior designer, you must have the know-how and skills to do an ideal job for your clients. Training in interior design is just enough for this role. However, an advanced level of interior design may require a college diploma or even an advanced degree. The more advanced and skilled you are, the more you will earn from this role.
With skill and qualifications in interior design, you can choose to work for a company or as a self-employed interior designer and earn well. However, it is important to note that the income from interior design varies depending on the number of clients you have in a particular period if you are self-employed. For salaried designers, the average wage is $48,700 per year, according to Salary Explorer.
2. Voice Actor
Voice acting is more of a talent than a skill. These people sell their voiceovers for use in video games, cartoons, audiobooks, narrations, and promotions, among other avenues. Most voice actors work from the comfort of a recording studio. According to Zip Recruiter, it is a rewarding career that can earn an average of $36.68/hour in the United States.
Easy Jobs That Pay Well Without Experience
There are also so many jobs that do not necessarily need experience, yet they pay well. This includes but is not limited to the following:
3. Product Tester
A product tester has varied roles from one company to the other. However, the generic functions include checking quality to ensure that the products meet quality requirements, inspecting materials from the suppliers before they are used in the production process, and carrying out some complex testing of products using necessary tools.
You can qualify for this role and earn good money if you have the skills. According to Salary Statistics, a product tester can make about $55,098/year.
4. Personal Driver
You can help your clients drive on their behalf as personal drivers. Some people prefer to have private drivers than to drive by themselves. This job is one of the easiest and most rewarding since your job will revolve around your client.
To become a personal driver, you may only need to have a valid driver's license and be cleared by criminal departments, among other requirements. In this role, you will earn a handsome salary averaging $42,900 per year, according to Talent.com.
5. Dog Walker
A dog walker is tasked with walking dogs around, too, and from home and taking care of the dog and its needs while on the walk. Dog walkers require a better understanding of the dog. It is a job you can do if you are passionate about dogs. The average pay for a dog walker in the United States is $14.95/hour, according to Indeed similar jobs.
Easy Jobs That Pay Well Without A Degree
There are so many jobs that don't require you to have a degree. Some just need a college diploma or a skill to perform. These jobs include the following:
6. Flight Attendant
To become a flight attendant, it would be best to have at least a high school diploma and work experience in the same field. There are also physical requirements and others depending on the airline. In addition, you need some soft skills in handling and responding to clients' queries and drug screening to ensure you are fit for the entry-level position.
Flight attendants earn a median salary of $56,278, according to Glassdoor. It can be high or low, depending on the airline you work for.
7. Virtual Assistant
There is so much that you can do as a virtual assistant. Being a broad field, you can become a virtual assistant in an area you like. For instance, you can help in blog management, updating content, responding to client emails, and managing social media accounts, among other roles.
In the United States, different statistics show that the average wage for virtual assistants is $20.51 per hour. This role is mainly paid based on the number of hours you work rather than monthly.
8. Real Estate Agent
As a real estate agent, your task will be to help clients rent, buy, and sell their properties, such as plots or homes. This job requires that you have a high school diploma and a real estate license.
Of course, you don't need experience. So long as you have a license, a decent client base, excellent marketing skills, and a few other qualifications and skills, you can easily find these jobs without hassle. According to Glassdoor, the average pay for a real estate agent is $80,146 per year.
9. Administrative Assistant
This career path can start from an entry-level position. You only need a few formal educational requirements and administrative skills to be an administrative assistant.
As an administrative assistant, your administrative tasks include answering calls, scheduling appointments, keeping records, producing memos, maintaining office files, preparing reports, and possessing impeccable customer service skills, among other functions. This, therefore, requires organizational skills, written and verbal communication skills, problem-solving, time management, and attention to detail, among other skills.
According to salary explorer, an administrative assistant earns approximately $51,800 annually. But, of course, this can change depending on the nature of the office or from one employer to another.
10. Delivery Drivers
The role of a delivery driver is to deliver items to customers. Varied roles depend on the company you are working for. Therefore, you need to follow specific guidelines and your employer's schedule.
A valid driver's license to become a delivery driver is an employment requirement. However, it is one of the most accessible jobs that does not require a lot of qualifications or a college degree.
The other job functions include preparing items, inspecting, loading, delivering to customers, and asking for feedback. Sometimes, delivery drivers are expected to collect customer payments after delivering the goods.
Salary Explorer reports that working as a delivery driver would earn about $13,000 on the minimum and up to $42,600 on the maximum. However, this can change depending on the company you are working for and your job responsibilities.
11. Data Entry
Data entry jobs don't require a university degree. However, it would help if you had some basic computer skills and attention to detail. Your job as a data entry clerk or specialist will be to input data from the source to the relevant files, compile and analyze information to ensure it is well placed, and review data for accuracy, among other roles.
This job is typically rated hourly; most of the time, it is a remote job where you can work from home. On average, this role makes about $16.67/hour, according to Indeed Jobs Statistics.
12. Massage Therapists
If you are passionate about this area, you can earn good money by performing therapeutic massages for your clients and soft tissue manipulation to help them achieve what they want. Whether for relaxation, pain, or stress relief, you can help clients with a therapeutic massage that suits their needs or situation.
Comparing the different earnings in different countries, a massage therapist earns an average salary of about $27,200 minimum and $86, 600 per year at the highest.
13. Personal Trainer
When it comes to workouts, a personal trainer comes in handy. They are responsible for individual training on one-on-one fitness instruction for private clients or group sessions. They also ensure that the client adopts a schedule of routine activities and training to achieve what they want for their bodies.
There are so many roles and responsibilities that a personal trainer can do. This includes advising the clients on lifestyle and nutrition changes and implementing the latest training techniques to achieve the best for the clients.
On the remuneration part, a personal trainer earns handsomely. A personal trainer in the United States is paid $70,300 on average.
14. Tour Guide
Being a tour guide is an option for people who enjoy travel. You only need post-secondary education to qualify for this in most touring companies.
As a tour guide, you are tasked with thrilling responsibilities such as preparing travel itineraries, helping clients become familiar with the places they visit, advising clients on different destinations, and translating with the local languages where it may apply.
The average hourly rate of a tour guide's earnings is $14.56/hour, according to PayScale. And according to Salary.com, the average salary range of tour guides as of March of 2022 is $33,114 in the United States.
Easy Jobs That Pay Well Part-Time
Apart from the engaging jobs you can do full-time, there are so many other good-paying jobs that you can dedicate a few hours in a day and earn well. These jobs include:
15. Pet Sitting
A pet sitter is someone left in charge of pets while their owner is away from home. They typically stay in the owner's house so the pets can remain in their familiar environment.
General care activities include feeding and nurturing pets, providing exercise, including walks and playtime, cleaning up after the pet, and possibly administering medications.
It is a job that does not require formal education, training, or formal certifications and pays well. You can earn an average of about $11/hour or $22,368 per year just from caring for pets.
16. House Sitter
A house sitter is a person who stays in the house when the owner is away. This ensures that the house does not remain unoccupied, especially if the homeowner is away for an extended period. They perform all the necessary tasks, such as clearing bushes around the house, ensuring the place is well-kept and switching the lights. They also do general house maintenance and cleaning. This type of job has no education requirements, and you can make your schedule.
According to PayScale, a house sitter's average hourly rate is between $12/hour and $15.18/hour, according to salary explorer. That makes about $31,580 per year on average.
17. Fitness Instructor
As a fitness instructor, you don't need to work full-time. Instead, you can dedicate a few hours in the evening or early in the morning to train your clients. But, of course, you can get a part-time job as a fitness instructor in any gymnasium, earning about $22.41/hour.
18. Bartender
This is another job that you can do during peak hours. You can dedicate your few evening hours to this role and earn per hour worked. As a bartender, your job description includes mixing drinks and ensuring that the alcohol tastes to suit customers' needs, among other roles.
As a bartender, you will earn about $3 – $21/hour, according to Glassdoor, depending on your state or country.
19. Beauty Consultant
As a beauty consultant, you will work directly with the clients to help them choose beauty products that match their needs or skin. You will also be tasked to respond to clients' queries on their beauty needs and complaints, among other roles.
Being a beauty consultant is something that you can do on a part-time basis. Therefore, you can be paid on the number of hours worked daily rather than biweekly or monthly.
The average wage per hour, according to Indeed Statistics, is $15.39. Therefore, the more hours worked, the more earnings you can get from this job.
20. Freelance Writing
This is another well-paying job that you can do part-time. To be a freelance writer, you need basic writing and research skills to help you develop unique and high-quality content that will match clients' requirements.
According to Zip Recruiter, the average income you can make from freelance writing is about $30.39/hour. Therefore, to earn big from this, you must perfect your writing skills and dedicate a reasonable amount of time.
21. Blogging
Blogging is another area you can earn while working a few hours a day or a week. This, however, is a long-term investment since you may not see instant results. You need time to invest before you can begin earning from it.
Of course, this is one of the most flexible jobs you can do since you are the one to determine how much time to invest in developing and growing your blog. Blogging has seen a rise in job growth over the years. In fact, roughly 409 million internet users read about 20 billion blog pages monthly.
As a blogger, your work will mainly be to develop content within your niche and do basic SEO for your blog, among other tasks. However, if you follow all the best blogging practices, you will eventually earn good money.
22. Social Media Manager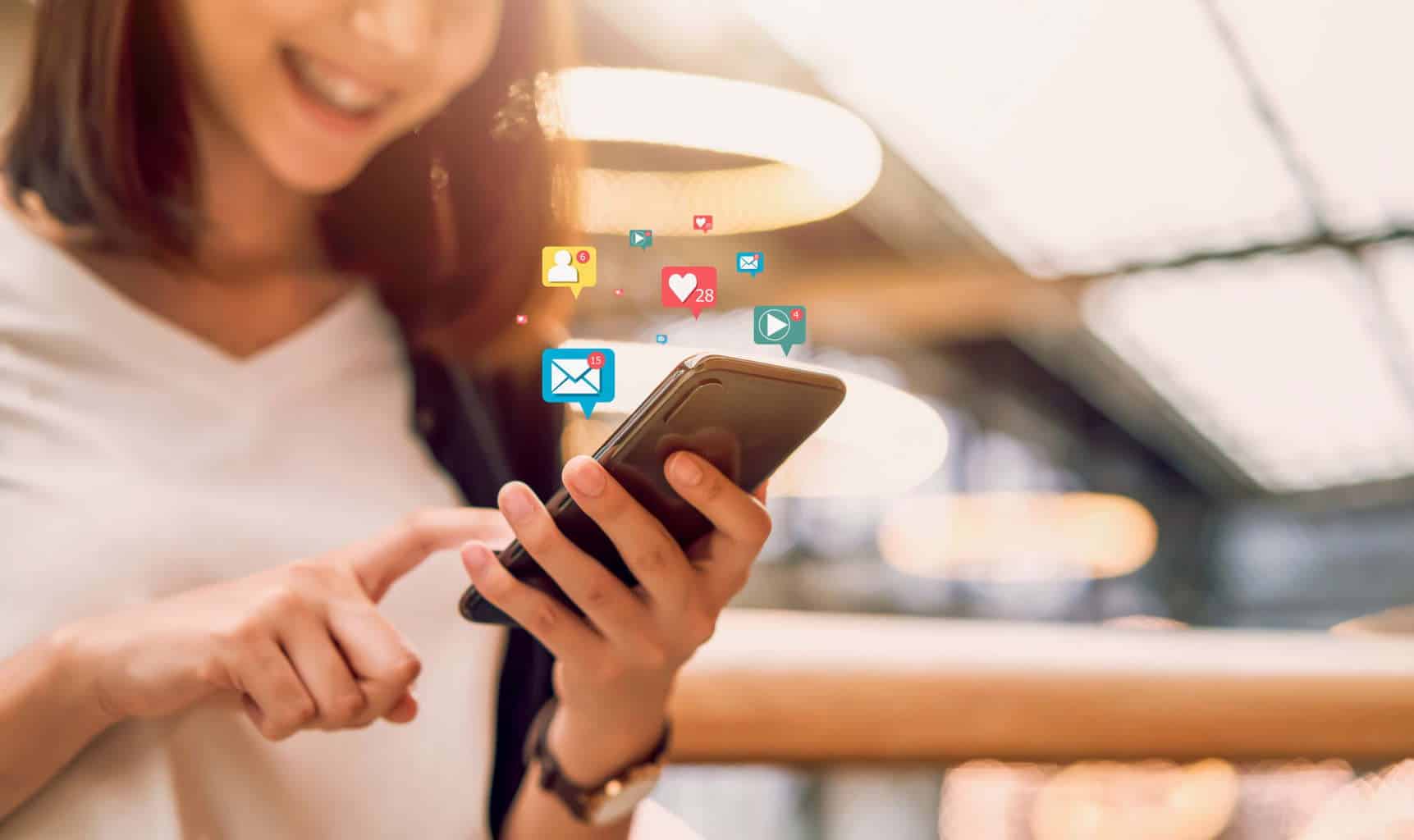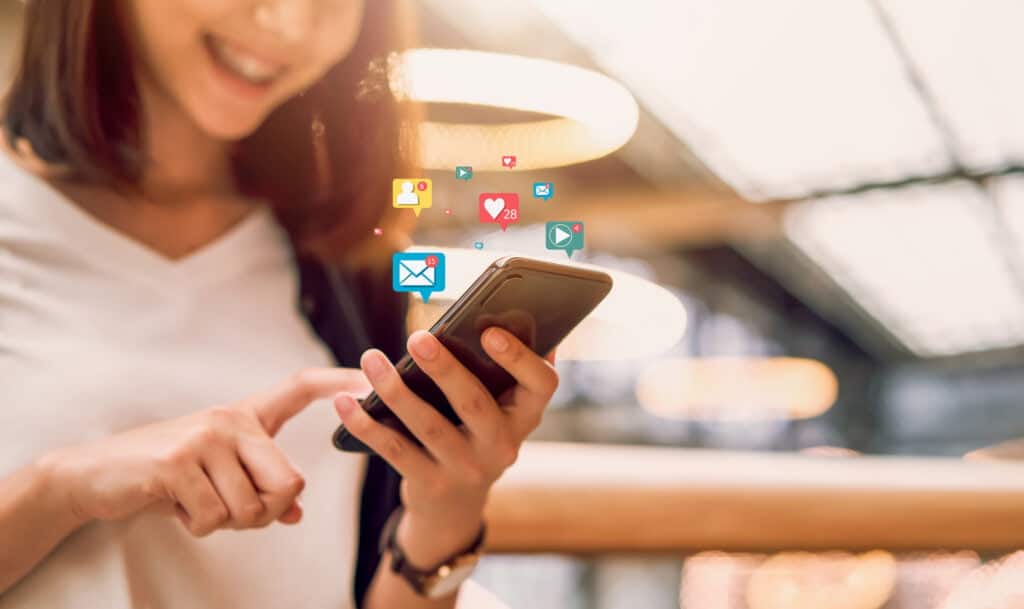 As a social media manager, you will be tasked with creating social media posts, answering your audience, and maintaining audience records, among other roles. Therefore, you will need basic communication and interpersonal skills to engage well with your audience in this job. Although this career path doesn't require formal education, a degree in communications would be beneficial as a social media manager.
According to Indeed Statistics, as a social media manager working part-time, you earn about $22.55/hour. It is an easy job that pays well depending on the number of hours worked each day or week.
23. Online Coach
Being an online coach means coaching your audience in an area where you are well placed or qualified. For example, it could be business or any other subject you have studied and are well knowledgeable in.
As an online coach, you can fix your program to suit your availability, and in this job, you can earn some excellent money, whether directly from your subscribers or your employer. Online coaches work for themselves and charge enrollment fees to their clients in most cases. According to Zip Recruiter, the average pay for an online coach is $15.87/hour.
24. Babysitting
Babysitting is an easy job that doesn't require much experience or skill. This task can be done by any responsible adult, college student, or high schooler and involves taking care of a baby or child when their parents are away.
According to Talent, a babysitter's salary is $24,375/year in the United States.
25. Cleaning Person
A cleaning person does all the necessary cleaning of the home or office. This job entails sweeping or mopping the floors or using vacuum cleaners. In addition, a cleaning person ensures that all the places in the house or office, including windows, ceilings, toilets, kitchen fixtures, and sinks, are cleaned while on the clock.
This job earns about $26,600 per year, according to Salary Explorer.
26. Marketing Managers
The role of a marketing manager is to ensure that the products, services, and business are received well on the market. This job is done through promotions and ensuring that the company constantly communicates with the market audience.
The roles could differ from one company to another, but basically, it involves all the promotion and marketing of the company or products.
A marketing manager can earn approximately $67,696 per year, according to PayScale. In addition, senior and experienced managers can make an average salary of up to $81,000/year.
27. Patient Care
Patient care is one of the most straightforward jobs for anyone, regardless of their level of education or expertise. This job entails taking care of the patient's welfare and daily needs. This includes checking and monitoring their vital signs such as pulse rate or temperature, keeping their rooms tidy, and assisting the nursing staff in basic functions such as administering drugs and essential treatment, among other roles.
Salary Explorer says this job pays well and is less stressful than many other jobs. For example, a patient care job earns $45,100 as the minimum, which is well above the national median.
28. Librarian
A librarian's primary work is to arrange learning materials in an organized manner and help learners find what they need quickly in the library. They also keep records of library learning materials and borrowed ones from the users.
A librarian's roles and daily tasks can vary depending on the size and type of library where they work. For example, some libraries are located in towns where the public can access them, and most are in schools. Becoming a librarian generally requires a master's degree in library science.
As a librarian in the United States, you can earn a median salary of $63,000/year. This is slightly different from other countries, and the size of the library can also determine how much you can earn.
29. Personal Stylist
If you are passionate about fashion, you can make a career as a personal stylist. As a personal stylist, you don't need an associate degree or a college diploma. Instead, you can earn a good income from this fantastic job with just a postsecondary education.
In this role, you will be helping clients to match clothing that is suitable to their taste and what they do or ones that suit their needs. This could range from styling professionals, artists, or someone looking for casual wear.
30. House Painter
A house painter does all the painting works around your home. This job does not require a degree or a diploma. You can earn decent money from doing this job with just painting skills, whether self-employed or working for an established painting company.
According to Salary Expert, working as a painter in the United States can earn you an average income of $53,458 per year, but this can vary from country to country.
31. Park Ranger
A Park Ranger, also known as a park warden, is a person entrusted to protect and manage a private or public park. Their primary role is to ensure that the environment of the park and the animals are protected.
It is one of the most straightforward jobs that earn handsomely. The average salary a park ranger can earn is $39,594 per year, according to PayScale.
32. Personal Shopper
Personal shoppers help customers in their shopping by giving them assistance and advice to do with products, shipments, and purchases. There are varied roles that a personal shopper can do, and it is a well rewarding job without many educational requirements.
According to Glassdoor, the average wage of a personal shopper is $30,586 per year. This can vary depending on the responsibilities and from one country to another.
33. Web Developer
To become a web developer, you need the skill and the experience. Then, when you have the skill, you can work as self-employed and earn big from it.
In this job, you will be helping clients with web development and software programs, among other services in which you have expertise. It is a well-paying job, and your charges will depend on the project you are undertaking.
According to Money US News, if a web development firm employs you, you will earn a median salary of about $77,000.
34. Private Tutor
This type of work does not need any experience. However, if you are knowledgeable in specific subjects or have undergone training, you can help students on their educational path in particular topics where you are competent.
Basic job responsibilities include preparing lessons and assigning them some homework where you will help them understand the subjects better. You can also administer some tests, correct them, and identify their weaknesses so that you can help them where they need help.
The salary of a private tutor is mostly paid per hour. Therefore, the more hours worked, the more earnings you get. According to Indeed Statistics, a private tutor's average hourly earning is $23.27/hour.
35. Event Planning
As the name puts it, event planning is a job that entails planning and coordinating event activities, booking venues, getting necessary event tools, and coming up with the program, among other functions.
Generally, an event planner ensures that the planned event goes as smoothly as planned and that the guests receive a proper schedule of activities, are fed well, are entertained, etc. With this, you don't need to have a university degree but rather some skills and training to help you become a fantastic event planner.
PayScale reports that an event planner earns an average annual salary of $48,030/year in the United States. This can vary based on your experience, state, or country where you reside.
Frequently Asked Questions:
What Is the Easiest Job That Pays The Most?
In my opinion, a house sitter is the best paying and easiest job. PayScale reports that a house sitter earns an average of $31,580/year just doing simple home jobs like switching on security lights when the homeowner is away.
What Is A Fun Job That Pays Well?
Dog walking is a fun job that pays well. You can earn an average of $14.95/hour in this role. However, not everyone can be a dog walker since the job entails walking around, so you need to understand the dog's language.
Final Thoughts
From the discussion, you can do many easy jobs and earn a good salary without experience, a college degree or diploma, or those you can do part-time. The list is just endless, with many jobs that give workers ample opportunities for growth. You only need to know your strengths, passion, and skills to align yourself in a career that you will enjoy while putting yourself in a decent financial situation.