Photography involves taking pictures with a camera or a mobile phone, enabling people to capture their activities, subjects, and moments. However, many people do not know they can make money through selling photos of themselves online.
This post will show you how to make money selling photos of yourself and the easiest ways to do it!
In the past, a professional photographer was the one who profited off selling various types of photos on stock photo websites. Camera equipment was costly, and only a few top professionals could afford the equipment meant to produce high-quality images.
However, the exclusivity has changed because technology makes it easy to have a high-resolution camera on your smartphone. With cameras and phones being affordable, additional accessories are also available to improve your photo qualities. In addition, the ease of taking great photos because any person with a smartphone can take a picture of themselves at any time.
Using Your Smartphone To Make Extra Money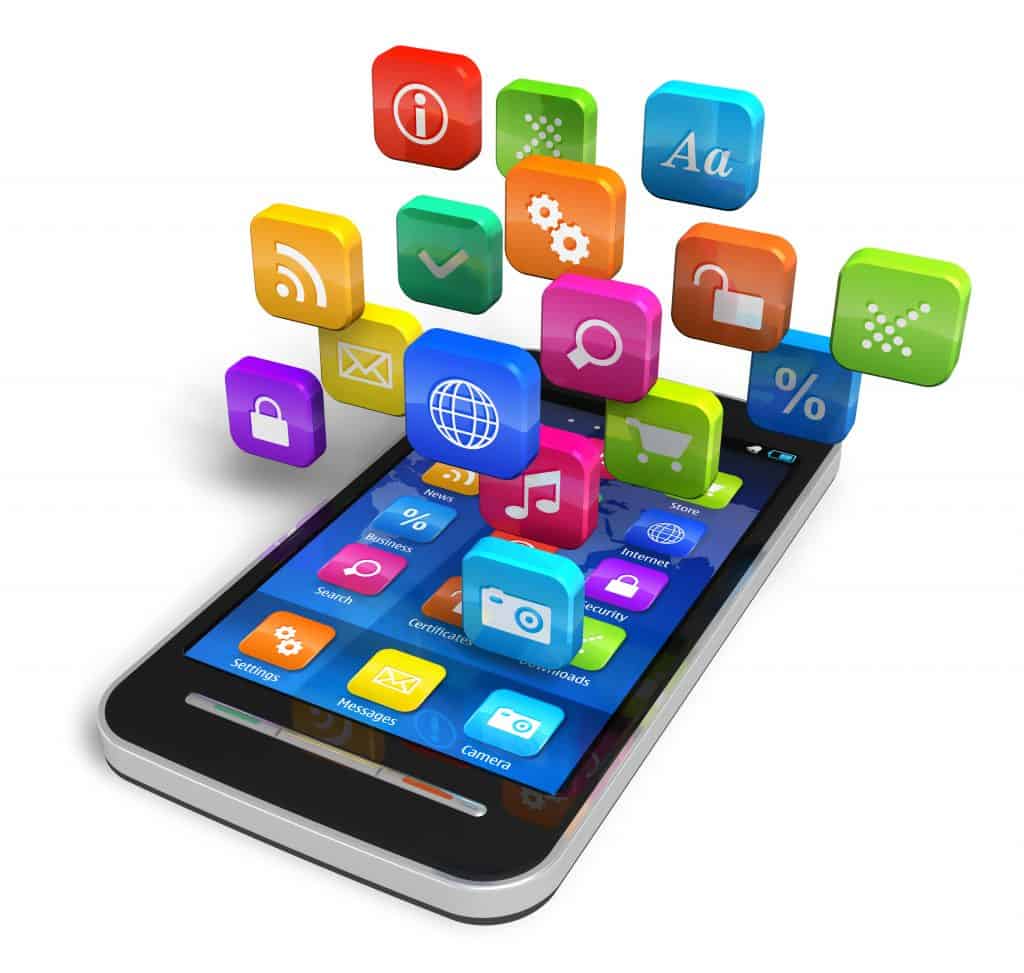 Smartphones have changed photography. You can now earn money from self-portraits, popularly known as selfies. In this era where the cost of living is high, people are looking for ways to make extra cash, and making money with selfies is a great way to do it!
There is no easier way than selling pictures of yourself online!
In this article, we will discuss the different ways to sell your photos online. Having your photos for sale comes with a little invasion of your privacy. You can bump into people who recognize you from your images being used in product placements and print media. If you have no problem with being recognized on the streets, you can make extra cash by selling photos of yourself online.
Here Are The Best Ways To Make Money Selling Photos Of Yourself Online
These best ways to make money selling photos of yourself are split into categories depending on what type of pictures you want to sell.
Apps That Pay You For Selfies
There are different ways to earn money through selling selfies on the internet. Here are some selfie paying applications and how you can monetize your photos on these applications.
1. ScoopShot App
Scoopshot is another popular application where you can earn money from selfies. The application does not pay you directly for uploading your photos but connects you with people looking for custom images.
After you post selfies on the app, people who run marketing campaigns and other photo needs can browse through selfies they would like to purchase. Because the app relies on customers to select photos they want to buy, you are paid on a per successful transaction basis.
If people don't like your photos, you won't get paid.
There are various other ways to make money through ScoopShot. For instance, ScoopShot occasionally runs contests and competitions for users to submit the most creative image based on a specific set of requirements. If you are selected as one of the winners, you may receive a cash prize not tied to a regular customer purchase.
The application does not have a website where you can contact or enquire anything about the terms. You can only access the application after downloading it from the Google Play Store or Apple iOS. If you want people to buy your photos from the application, you need to be creative and smart when uploading your selfies.
2. Pay Your Selfie App
This is an application you might have heard about because of its popularity among people who share selfies. With the application, you make money by sharing photos of you doing certain things and tasks. There are categories of jobs you can do on the application to earn between 20 cents and a dollar for each image.
This application requires you to follow instructions while doing the tasks given. After taking the selfie, the app links you to advertising companies or companies that need selfies in their marketing campaign. After completing the required task, your account will be credited.
When you save up to $20 in the app, you can cash out your earnings via a check or a donation made to the charity of your choice.
If you enjoy taking selfies and would like to make some money, Pay Your Selfie is an excellent application to join.
You probably won't get rich off the photos you submit to Pay Your Selfie, but it's a great way to earn extra cash in your free time. Because this application is widely known, there is a potential market where advertisers may approach you directly to feature you in their commercials or marketing campaigns directly.
3. Stylinity App
If you are looking to make money online with your selfies, you can use the Stylinity application. The application has a shopping site with a selfie network where people can earn from uploading their selfies.
The old saying, "it takes money to make money," is exactly how Stylinity operates. On Stylinity, the first step is to buy clothes from their online shop and then photograph yourself in the clothes. Depending on the clothing items you select, the clothing purchase can cost you anywhere from less than $10 to over $200 per item.
You can then edit your photos to achieve the best look you can. After taking the photo and editing it to your standards, you upload the picture to the site, where your image will be displayed in the clothing you purchased in Stylinity's online shop.
If a person likes your image and buys the clothes you are wearing in the advertised picture, you are paid via Style Perks, which can later be redeemed for cash or other products in their online shop. Keep in mind, you only get paid after someone likes your image and buys the product from their website.
If you like the clothing offered through Stylinity and would purchase these items at other locations, it's a great way to attempt to get money back from your purchase.
Create Your Own Brand
By selling your selfies through an app like those listed above, you are required to follow their terms of use and work on their platform. However, if you take popular and highly sought after images, creating your own brand and working on your own terms may be your best bet.
4. Create A Website Or Photography Blog For Your Brand
You should create a website if you want to make more money and take control of your brand. A website allows you to offer your photos to be purchased for commercial purposes, and a simple webpage helps authenticate your work.
You can use your website to make money on your own terms and offer your images for sale in any way you like. You take more control over your images and how they are offered when you control the platform they are uploaded to.
If you learn more about creating websites, you can build a site that appears on the first page of Google and other search engines if you know how to build a website properly. Imagine your website showing up if someone searches for "custom photography" or "professional selfie." You can create a website to match up to anything you want people to find based on their searches.
BlueHost is a cheap and easy way to start your own blog or website. For less than $6 a month you can run your own website!
Click here to try out BlueHost
Websites Are An Extension Of You
On the first page of your website, known as the "Home Page," you can showcase your brand and everything you are most proud of. The Home Page can be used to funnel customers to other parts of your portfolio and to gather more information about you.
For instance, most websites have an "About" page that tells more about the publisher. This helps people connect with you as a person rather than an unknown entity on the internet. In addition to your About Page, you can build a custom "Contact Me" page to answer questions people have.
For instance, a potential client may want a specific photo taken and contact you directly through your preferred contact method. With your own website, you control what people see and how they see it.
Using your website to sell photos of yourself to stock sites and advertisers gives you the freedom to control the price. It is also easy to track your website's sales instead of selling directly from stock image websites. They, however, have an advantage over personal websites.
On your website, you can have categories of different images of yourself that advertisers can choose from. On a personal website, you have full control of the creative process and the range of images you want to publish for sale.
Make Your Photography Blog Or Website Mobile Friendly
Creating a mobile-friendly website is very important because sometimes you can have customers buying images from their portable devices. You can also include the part where people can direct their photoshoots with you as their model for their products and advertising campaign.
With a website, you can easily land a TV commercial job, which improves your resume. You should add links to your social media pages on your website if you use them to share some of the content you post on your website.
For example, some photographers sell many images by promoting their work on social media. An example is Jeremy Cowart. He is a successful photographer who sells his pictures to stock sites and companies straight from his website. He has a massive following on Instagram and Twitter.
5. Start A YouTube Channel For Your Brand
YouTube is a great way to monetize your brand and funnel people to buy your products on a website or app. YouTubers typically make extra money through video content and can feature specific articles of clothing or other accessories by being paid by advertisers.
Think outside of the box when creating your own channel. For instance, if you're great with Adobe Photoshop, you can show how you edit your photographs. By offering free tutorials, it adds to your credibility as a photographer and an individual.
Creating a brand is a lengthy process, but when you can control the narrative and show people you are authentic, this video platform can drive people to your website.
Ensure that you share all the relevant information from the process of capturing, editing, and the final product. Come up with creative captions for the images you share on your photoblog.
6. Leverage Social Media To Make Money Selling Pictures Of Yourself
Social media can help you grow your audience and find people who will pay for your pictures and images. Many photographers sell prints of their images online because people find them attractive. If you are photogenic, advertisers love to pay influencers to feature a specific brand or product.
You can curate your social media in a creative way that is attractive and has a theme. For example, @everydaypeoplestories on Instagram is a photographer who sells many images from his website. However, he uses his social media account as a way to advertise his work to the masses.
New York-based photographer Silva (@JnSilva on Instagram) has a YouTube channel to share his creative process and post-editing process that people enjoy. He uses this medium for advertising his work while selling his images to large stock image companies like Shutterstock.
Even if you are an amateur at photography, you can learn how to edit and manage your content through online classes and YouTube tutorials. Technology makes selling images online very easy. All you need to provide are unique quality images.
7. Participate In Photo Contests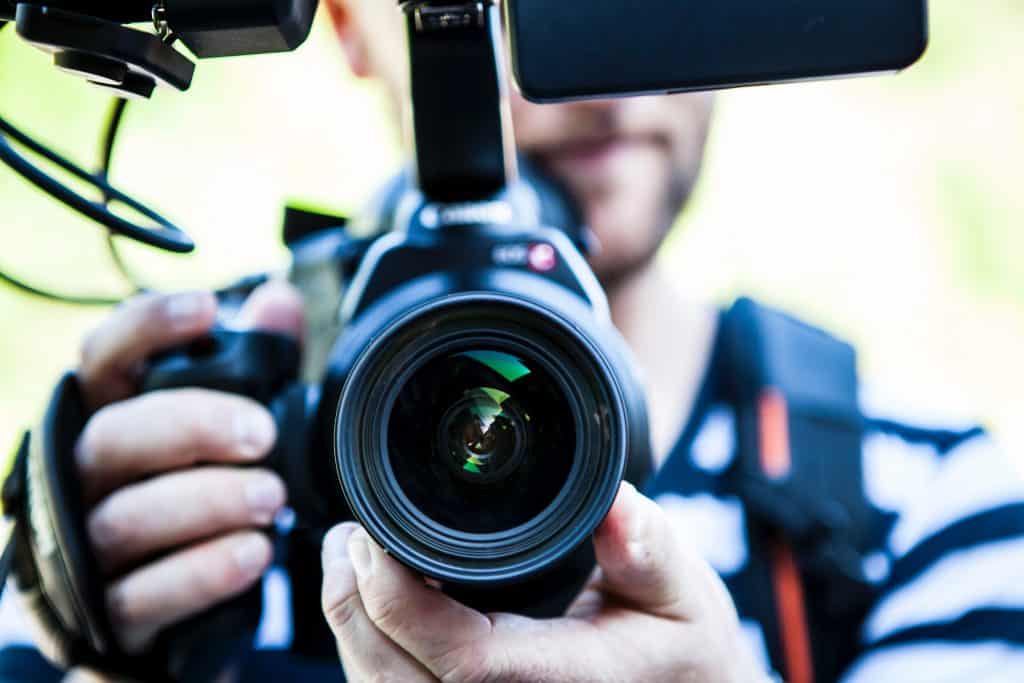 To help you sell your photos online and increase brand awareness, you need to join competitions where there are prizes and recognition. Your images are critiqued in these competitions and can offer you valuable insight to gain more experience and hone your skills.
Even if you do not win the cash prizes, the experience you gain from seeing which photos win and which ones do not do well will show you what people prefer. To find available contests, many stock image sites have competitions for their websites where regular contributors are given priority.
If you're looking to create awareness for your brand and yourself as a model and photographer, you can contribute to local and international print magazines by sharing some of your photos for free. You get your name out there, and people will recognize your efforts and start buying your pictures for their advertising purposes.
While you grow in the business, you will find it easier if you know how to take pictures of yourself communicating on specific topics through the experience you learn from competitions.
8. Display Your Photos In Public Exhibitions
Displaying your photos at public exhibitions and different locations helps you market them faster by increasing your brand awareness. You can show your images in coffee shops, museums, libraries, and exhibitions.
Due to the number of people who walk into these locations every day, there's a good chance people will notice your photograph and possibly contact you to purchase it. Being publicly visible and sharing your contact information at exhibitions helps interested people reach you easily.
If you are permitted to display your photos in a specific location, ensure that the pictures are displayed strategically and in a place to make it easy for the people coming in to see them easily. Having copies of framed photos to sell to walk-in clients is also important. The images are part of a story that people might be interested in viewing and sharing.
Another critical thing to do is make yourself available to meet and talk with people during an exhibition. Clients and prospects like talking to artists to see what inspired them to do a particular art piece. Being available makes it easy for you to close a deal as soon as an interested person appears in the gallery.
In addition to selling photos of yourself, you may find a client who wants you to model for their products because of your style in creating your images. With photos of yourself, you are easily recognized, and the people interested will reach out.
Have an open mind if you get a chance to interact with people viewing your images at a display.
Sell Your Photos Of Yourself To Stock Library Websites And Apps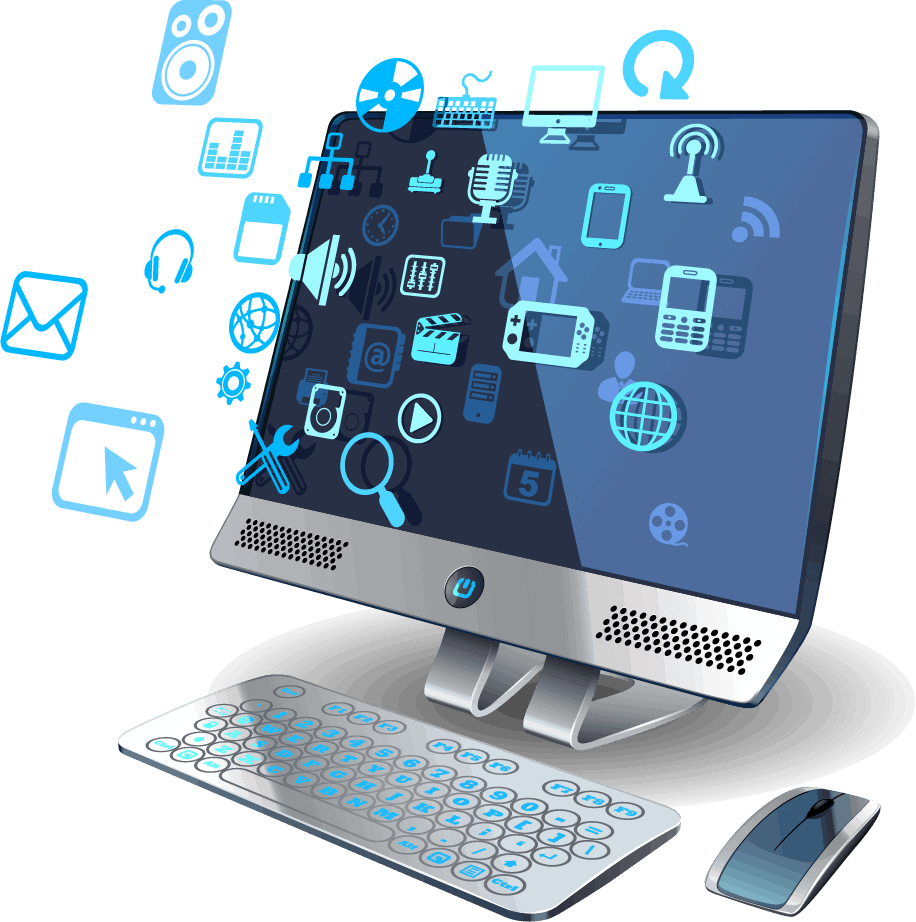 Many online websites and mobile apps have created large image libraries that have millions of followers. By selling your images on these websites, you can use the large audience they already have to reach potential customers.
9. Choosing The Best Stock Library
Stock libraries are like a series of images that explain something. For example, you can have stock images of what happens in a hospital with pictures of medical doctors, nurses, receptionists, syringes, and other things found in a hospital.
The advantage of stock photo libraries is that you can contribute to stock image sites if your images are of good quality and meet the website's standard. It is easier to have your stock images accepted if they are in a series form, meaning several related photographs.
You should also upload different resolutions because the customers might want to buy the image for a billboard, and if they blow up the picture, the quality is expected to remain the same. Before you are approved to be a regular contributor, the images you upload will be vetted, and if you pass the test, you can upload pictures regularly.
The Best Stock Image Sites Include:
Shutterstock
Sura images
Pexels
Unsplash
Burst by Shopify
Reshot
Pixabay
Foodiesfeed
Gratisography
These stock image websites have categories that contributors use to share the images. Most of the websites have popular images. Clients search for images they are looking for by entering keywords in a search bar. The photograph descriptions that most closely match the search query are the ones that are shown to the visitor.
Because of this, be sure to use keywords that best describe the images when uploading your pictures. As a photographer, photos of yourself can quickly sell here if you have ideas that may be used in specific fields.
If you learn how to sell popular stock photos, you can meet your financial goals and pay your bills.
10. Use Mobile Applications
There are many photo selling applications and websites like:
PhotoCash
Getty Images
SmugMug
500px
Snapwire
Dreamstime
Instaprint
Photoerloo
EyeEm
iStockphoto
On these apps, you can sell your photos without a lot of work. Most of these apps and websites are free to join, while others have a monthly fee subscription. The important thing is the network of clients the websites and applications expose you to.
Many potential clients scroll through these websites looking for photos to buy and use in their blogs and other websites. If you can offer what the clients want, you can be very successful.
Even simple actions like walking, jumping, drinking, smiling, and other activities do well on these platforms. Once you complete these actions, you can upload the images on the websites for potential buyers.
Tips To Improve Your Photos Of Yourself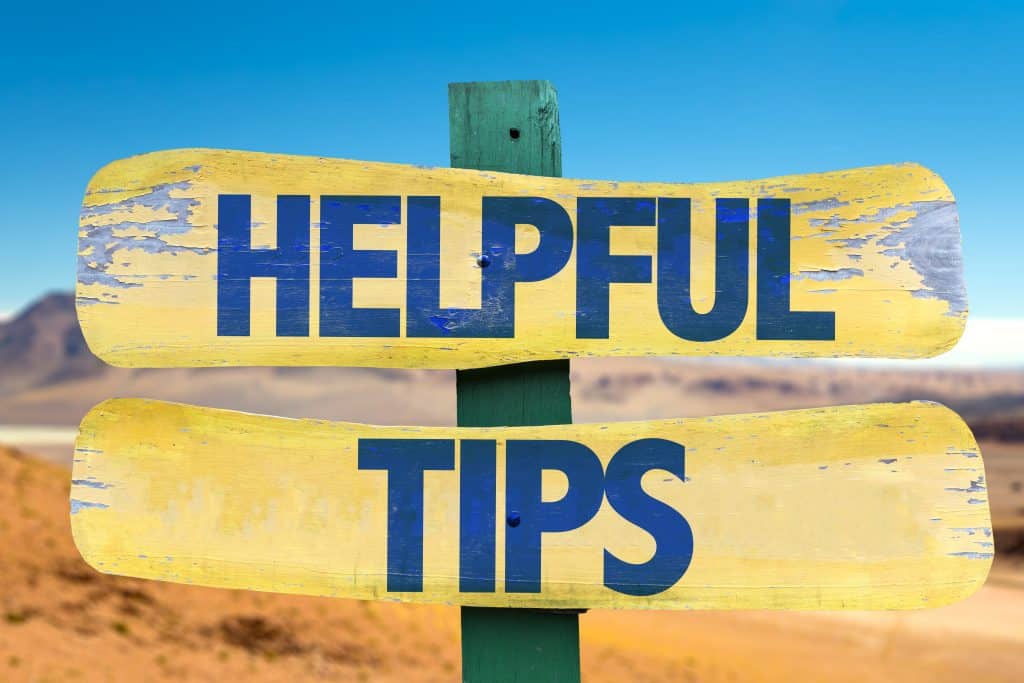 If you want to sell more photos of yourself, you need to invest in your photos' quality. The better the quality, the easier it is to sell your images.
1. Get A Tripod Stand For Your Camera
After getting a good camera or phone, you will most likely need a tripod and a selfie stick. The tripod improves the steadiness of the photos you take. If you take pictures of yourself that are not necessarily selfies, you can use the timer feature on your gadget and a tripod to help you get good quality photos.
On the plus side, a good tripod is relatively inexpensive.
The UBeesize Selfie Stick is one of the top-rated phone tripods and selfie sticks available on Amazon. Click the photo to check it out:
With clear images, the editing time is reduced, and the end product is easy to achieve. With a tripod, you do not need other people to take photos of you. It enables you to be self-reliant while getting quality images.
2. Open And Grow Your Social Media Pages
Social media platforms are an essential part of sales in the modern era. You can upload your photos using different sites that include:
Facebook (2.23 billion monthly users)
LinkedIn (294 million monthly users)
Tumblr (642 million monthly users)
Qzone (632 million monthly users)
Twitter (335 million monthly users)
WeChat (1.06 billion monthly users)
YouTube (1.9 billion monthly users)
Reddit (330 million monthly users)
Instagram (1 billion monthly users)
QQ (861 million monthly users)
Pinterest (250 million monthly users)
Snapchat (255 million monthly users)
TikTok (500 million monthly users)
WhatsApp (1.5 billion monthly users)
Telegram (200 million monthly users)
When you begin using social media, you should invite your friends to follow and share your work. This allows you access to a new audience from people who do not follow you or know about your work. The network grows with consistency until the people following you are now following you purely based on the content you produce.
Sometimes you can tag brands whose products are in the photo you are sharing, and you might get a partnership with them in the future.
Increasing Your Reach
To effectively increase your social media reach, you need to upload your photos consistently. If you are consistent, you get an active audience ready to interact with your content by reposting and sharing for other audiences to view.
Hashtags
Social media has tools like hashtags to help you share your photos using known tags. Using the hashtags, you get exposed to a new audience and pictures that are similar to yours.
Paid Advertisements And Shares From Followers
You can boost your photos' views by using paid advertisements on different social media if you can afford it. Paid tools help you reach out to more people than organic posts. Grow a community of followers that anticipate your work by creatively sharing your work.
Many Instagrammers who sell photos of themselves online have grown their portfolio by using creativity in their captions and their edits to attract buyers.
3. Purchase Photo Editing Software
If you want to commercialize your photos, you need to get good photo editing software. It makes all the difference in quality after you shoot using a good camera.
Popular photo-editing software includes:
Adobe Photoshop is available on Amazon.
Adobe Lightroom is available on Amazon.
Most of these applications have free trials, and there are those that you need to buy from the get-go. Although the full-stack software can be expensive, you cannot put a price on the value of the return on investment if you are consistent.
With this software, you can learn how to use them through YouTube tutorials and classes online. You should strive to improve your editing skills every day until you can create your own presets to use on your photos quickly.
Software like Photoshop can control the sharpness, white balance, and contrast of an image before sharing. The good thing about having editing software is you can easily have your work featured by the software owners, which exposes your photos of yourself to millions of viewers.
With the increase in the quality of using photo editing, your work will speak for itself.
4. Carefully Select The Photos You Choose To Upload
When uploading your photos, you need to upload pictures of high quality to maintain a loyal following. If you are uploading images on your website, make sure you include prices for different resolutions.
If you are uploading photos on your social media, ensure you use keywords in your captions and hashtags to gain a larger following and viewership.
If you choose to provide tutorials, be careful when sharing the process of making these photos if you have any specific tips and tricks that are valuable to you. Chronologically share the process to make sure the viewers understand what you are doing.
After quality, you need to check if you are uploading the correct photos. If you are submitting a stock library, make sure the images tell a continuous story.
5. Know Your Audience
Depending on your intended audience, there are different types of pictures you can take and upload. Some of the more popular pictures you can take are:
Outdoor photos
Marketing photos for a company
Photos of feet (if you have gorgeous feet)
Photos for bloggers
Exclusive photos for subscribers
Photos for affiliate marketing
Weddings
Traffic backgrounds
6. Do Not Give Up
Making money by selling photos of yourself online will not happen overnight. You have to put the work in and follow a routine in uploading your content as frequently as possible, depending on your uploading schedule.
You also need to update your social media with the latest content often. For you to be a regular stock image contributor, you should follow a structured uploading schedule to ensure you do not lose out on your rating as a contributor.
Keep in mind, sometimes the money you get out of sharing photos of yourself is not much at the beginning. However, if you stay with it and continue to improve your image quality, you can eventually have a steady income coming from your work.
7. Practice Makes Perfect
One of the easiest ways to increase the amount of money you can make from selling photos of yourself is practicing as often as you can. The good thing is that resources like YouTube and Udemy offer cheap, accessible classes to improve your skills. Although many people think the idea of selling pictures of themselves is a side hustle, you can also upgrade it to your full-time job if you're successful enough.
If you can free up enough time to learn and practice, nothing can stop you from selling hundreds of photos to advertisers and clients online. Having an open mind while working on your skills is essential.
If you want, you can even evolve to sell other images that do not involve you being the main subject.
Other Things To Consider Before Selling Photos Of Yourself
Before you start uploading countless images of yourself, there are a few considerations you need to know about before making money.
Licensing And Security
If you think it's necessary, you may need to do background checks on your potential clients because not everyone online has the best intentions. Look through their social media or websites to see how they use images. If they extensively promote drug use or other things you don't want to be associated with, this may not be acceptable to you and something you may want to steer clear of.
You can control who uses your photo by using different types of licenses and watermarks. This way, you can cover yourself if you have a copyright issue with your image being used to promote illegal things. Some of the licenses include:
Don't Forget Your Terms And Conditions
Ensure you have model release forms and photography licenses for your images. This is something many people forget. However, this legitimizes the work you are doing and can avoid potential issues in the future.
If you want your images to be sold on websites like Etsy, you need a release form and authorization since they do not own the photos. Having a standard license for your stock photos reduces the back and forth between you and the avenue you are using to sell your images. Because you mostly sell digital images, you have to include licenses for those who are going to print them. 
It is important to also read through the terms and conditions if you upload your photos on photo marketplaces. You should read through the terms to know what percentage of your money the websites and applications are keeping after selling one of your pictures.
Sometimes, you can find customers who want to cut out the middle man and by your photos from you directly. This can save both of you money by avoiding dealing directly with each other. If you attempt to create these relationships, be wary of any deals that seem too good to be true. There are a ton of scam artists online.
All in all, selling photos of yourself online can be a lucrative business if you are ready to put in the work. You can make a lot of money from this avenue if you are strategic in your approach. Good luck in the venture if you are starting now – and keep with it! It can take a couple of years for your small business to take off.