Did you know you can earn money from your lockscreen during the process of unlocking your phone?
Locking your smartphone and computer is one of the most basic security steps you should take. You block theft and the leaking of your personal information by taking the time to set up a passcode or gesture to unlock your phone.
A usual passcode could be represented by a button command, performing a unique gesture, or entering a passcode. Locking your screen will stop an intruder from using your phone unless they can think of the passcode possibility. This is why most of us always lock our phones. It could be the difference between a major identity theft issue or just a stolen phone that the suspect can't unlock.
Earning Money With Lockscreen Apps
What would you do if I told you there are monetary benefits that come with unlocking your phone?
Nowadays, humans engage with their phones at alarming rates. There is always some new app or entertainment resource that comes out so you can enjoy your bursts of serotonin. Now, every time you unlock your phone, there are features available that can be added to your phone that will earn you extra money.
This hack is for frequent phone users who are tight on cash with many mobile lockscreen apps available to choose from.
You unlock your phone dozens of times each day. Why not make money through your lockscreen?
In this article, simple lock screen money hacks and apps will be explained, rated, and analyzed. Complete all the steps mentioned to earn regular payouts through these current lockscreen apps that actually work.
Are Money Lockscreen Apps Available For Apple iOS?
Unfortunately, money lockscreen apps are only available for Android devices. Apple does not allow these types of apps to take over their lockscreens.
Pros And Cons Of Money Lockscreen Apps
As with any stream of income, it may not be perfect, but it's free money. There are some pros and cons involved with using lockscreen apps that you should be aware of before starting.
Spoiler alert: the pros outweigh the cons.
The Pros Of Using Money Lockscreen Apps
The biggest benefit you receive is the passive income from unlocking your phone. There are not a million steps that you have to take, you simply unlock your phone and allow the funds to flow.

Another positive advantage of lockscreen apps is you are more than welcome to combine strategies to get more money. For an even bigger profit from your lockscreen, you could add survey apps and trial offers to increase overall profit.
This transforms your lockscreen into an advertisement platform. Your pockets and the business you are promoting will thank you. You can also download multiple apps in this list and run numerous lockscreen advertising apps on your phone at the same time. However, you will be required to open every single app when you open your phone.
By using more than one app, you can launch multiple passive income apps at the same time.
The Cons Of Using Money Lockscreen Apps
The limitation of lockscreen reward apps should be considered before downloading. There are some notable limitations involved with some of these apps that might discourage you from participating.
The most significant setback is the low payout. You will not get rich from unlocking your phone, but the extra money will add up if you allow it to. It could take you months to cash out your funds and for some people, it may not be worth it.
Another issue to consider is that some apps have an earning cap. You more than likely will not be able to sit at your desk and unlock your phone all day. Some apps have a limit to the number of times you can unlock your phone for cash, and some apps have a dollar limit.

Another problem you might encounter while using these apps is your phone battery will drain faster than without a lockscreen app. It won't drain it in an hour, but it will make a noticeable difference. Battery loss also depends on how many apps you have running on your phone at the same time. Weigh out the pros and cons and see if this money move is the right one for you.
How Can You Get Free Money?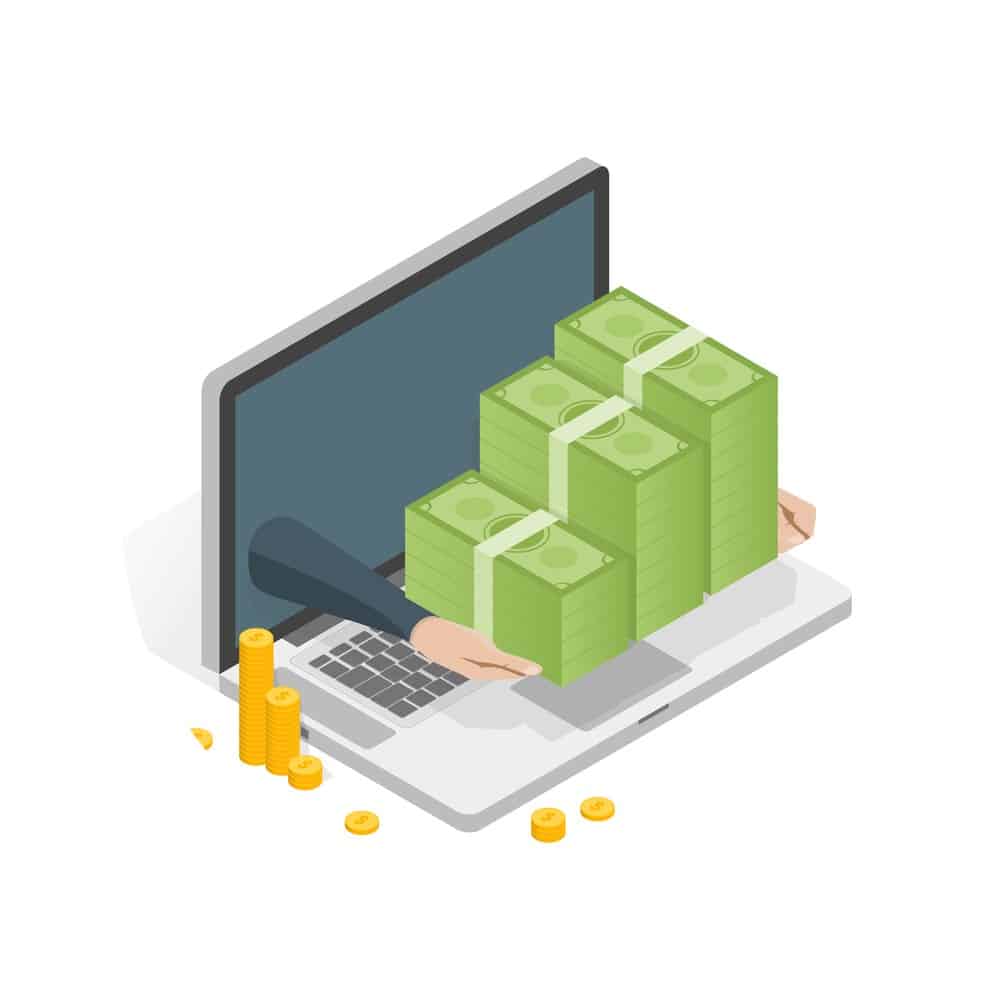 The first step is to download the lockscreen app of your choice from the app store and give the app permission to run advertisements through your phone. Frequently after you get the app set up, it will ask you to view a video advertisement for extra cash. You can opt to skip the video if you do not have the desire to watch it.

After the app is finished downloading, you need to sign up for an account to receive your earnings. You will provide personal and financial information for this step, so have it ready when the moment comes. Your money will primarily be generated on your lockscreen through ads displayed each day. Most of the time, this will be news that is trending at the moment so you can make money and be entertained.

The more you unlock your phone, the more points you will gain in your account. Those points are then converted into cash, donations, or gift cards. These are all options that will give you real money to shop at your favorite stores or donate to your favorite charity.
Most of the lockscreen ad apps mentioned in this article run surveys on your phone in addition to the advertisements. When using the apps, to get the credit, you are required to view ads or other promotional content when you unlock your phone.
6 Best Lockscreen Apps To Make Money
This list includes the top six money lockscreen apps that are currently active.
1. ScreenLift Rewards Lockscreen App
One of the most lightweight and fast money lockscreen apps is ScreenLift. Because ScreenLift does not drain your battery as fast as some of the other apps, this program is one of the favorites.
Payments from ScreenLift are paid to your PayPal account within a few business days.
For an additional bonus, you can use your personal referral link to earn extra cash.
How ScreenLift Works
1. Download the ScreenLift app and customize your lockscreen with the different themes available.
2. You are rewarded each time you "lift" the ScreenLift app off your phone's first screen. You don't need to read articles or open the advertisements to earn points!
3. The more points you accumulate by opening your phone with the ScreenLift app running, the more points you have to exchange for real cash or gift card benefits.
4. Each user is given a unique referral code and when your friend makes money, so do you!
Click here to download ScreenLift for Android
2. ScreenKarma
ScreenKarma is one of the easiest screen reward apps available but the payouts are less than some of the other higher-paying lock screen apps. I would not use ScreenKarma as your primary app but it works well in conjunction with the others by running in the background.
How ScreenKarma Works
1. ScreenKarma requires an appKarma account. Download appKarma from the Google Play store first.
2. Reward points earned with ScreenKarma are combined into one total amount with appKarma points.
3. Unlock your smartphone screen by viewing ads and other promotional items to earn rewards you can exchange for cash and gift cards.
Click here to download ScreenKarma for Android
3. DooCash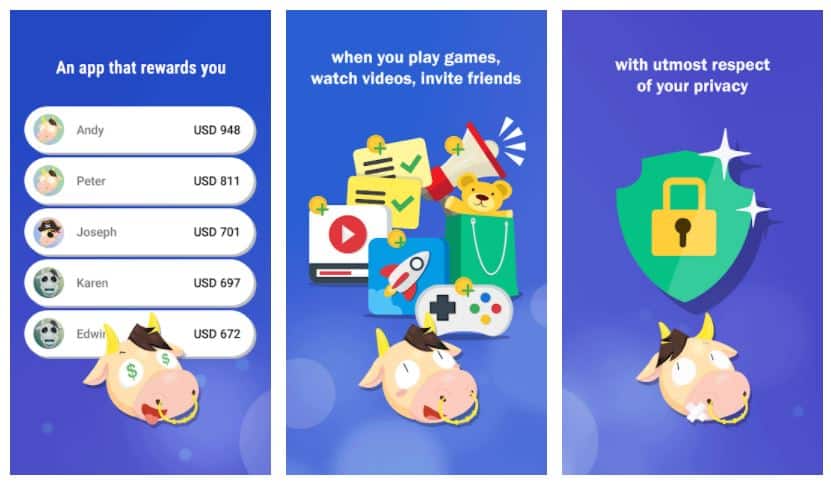 DooCash rewards you when you complete tasks and earn free rewards. The tasks involve watching videos, participating in surveys, and playing games. Each action you complete rewards you with additional coins.
You can exchange the coins you earn for various prizes.
Click here to download DooCash for Android
4. MYTOZ
MYTOZ is another lockscreen reward program that shows you ads for redeemable points. Their slogan is "Save doing nothing" which is fitting because you don't even need to watch the full advertisement to get points.
You can earn points by watching ads on your lockscreen or you can open the MYTOZ app and shop through their discounted products.
How MYTOZ Works
1. They show you advertisements on your lockscreen or inside the app
2. Easily close the advertisements via the button in the upper left corner.
3. Each time you see an ad, you earn points.
4. Convert points to spend on deeply discounted products.
Click here to download MYTOZ for Android.
5. S'More
Is the S'More Lockscreen Legit? No, this is not the graham cracker, marshmallow, and chocolate combination that you roast over a fire in 30-degree weather.
The S'Mores app was created for Android users, and it pays you to view ads from advertisers trying to spread knowledge about their goods and services. It is a money rewards lockscreen app that partners with advertisement agencies.
The S'Mores app is on the list for one of the highest paying lockscreen apps, and it is a fun, quick, and easy way to generate extra funds for your pocket. You have the potential to earn $0.10 per day, which will add up pretty quickly to $3 a month or $36.50 per year.

The S'Mores app has been around for several years, and it continues to adapt to the times. It is continuously evolving and getting closer to becoming the quintessential money lockscreen app. S'Mores has the potential to be ahead of other money-making apps if they keep up with updates and new methods, and there are several ways to earn money on this app. You can complete surveys, view offers, or just unlock your lockscreen for extra cash.
All of the activities listed contribute to your revenue. The minimum payout is $1 in a day. While it's not a lot of money with patience it will slowly add up. After you accumulate enough cash to redeem, you can cash out for an Amazon gift card.
This app is available to US residents only, but don't worry, and there are lock screen apps out there for everybody.
How The S'more App Works
1. Content and advertisements are shown on your lockscreen.
2. Dismiss the initial ads by swiping up on your phone. If the ad looks interesting, you can click it for more information.
3. Earn points every day even if you don't look at any ads.
4. Exchange your points for gift cards such as:
Amazon
AMC Theaters
Domino's Pizza
Best Buy
Applebee's
CVS
Target
GameStop
Starbucks
and more!
5. Each user gets their own unique referral code. Share this code with friends and family to earn additional points.
Click here to download S'more for Android
6. Slidejoy
Slidejoy is a simplified lockscreen app that can earn more money, passively, than the other options. Operating this app is easy. Swipe left or right to view advertisements or to view more information. The earnings made on this app are not dependent on the direction that you swipe on the app. So the amount of money earned once you swiped will not correlate with the direction you swiped.

On this app, Slidejoy receives income in the form of commission from an advertiser, and when you unlock your phone, you get a portion of the profit. You can either create a cash account or a donation account. The donation account goes straight to the charity of your choice, and the cash account goes straight into your bank account. It should be noted that you will not earn extra funds from clicking to view an advertisement. Only click on the things you have an interest in because clicking every ad will not earn you more money. Some bonus rewards come with using the app.
There is a $0.20 sign-up bonus and a 20% bonus for successful referrals for referring a new app user.

Slidejoy uses an advanced algorithm to pay users to have this app on their screen. You will not get paid every time you open your phone; however, you will see a constant increase in funds throughout the day. You should use your phone as you normally would and collect the free profit. It takes 24 hours for new points to sync with old points, and earnings will be based on your phone activity.
Screen swipes earn you $0.02 per swipe, and you can cash out at $1. Some people download the app and make $0.10 per day, and others make $0.50. Balances are updated every day at 7:00 pm.
How Slidejoy Works
1. Download Slidejoy to get started
2. When you access your lockscreen, you will be shown a promotion or news article to view.
3. If you slide up on your lockscreen, additional news stories will be shown to you.
4. If you slide right on your lockscreen, your phone will immediately be unlocked to your home screen.
5. If you slide left on your lockscreen, you will get more information about the ad or news article on your phone.
6. If you slide down on your lockscreen, you will access your usual notifications and shortcut menu.
*The more ads you look at will not earn you additional rewards.
7. Exchange your reward's known as "Carats" for gift cards. The gift cards available are:
Visa Prepaid Card
Steam Wallet Code
Walmart
Google Play
Amazon
and more!
*1,000 Carats = $1
Click here to download Slidejoy for Android
Money Lockscreen Apps That No Longer Work
Don't be fooled into downloading a third-party app from an obscure website that promises earnings from lockscreen apps that are no longer supported. These apps no longer have technical support and in addition to being a waste of time, you will not receive money from them.

1. SurveyCow Lockscreen Rewards [no longer active]
SurveyCow provides unique ways to obtain money that slightly differs from competitors. The app offers a one-question survey that pops up on your phone before unlocking. You are rewarded with "beef points" converted into cash through Paypal. It should also be noted that this app pays more than the S'Mores app and is more interactive. Your pay depends on how frequently you unlock your phone per day, giving you more opportunities to earn more than the other money lockscreen apps.
The minimum payout for SurveyCow is $10. When you get to 10,000 points, you can receive your prize through Paypal. SurveyCow is one of the more higher-paying lockscreen apps for building up passive earnings.

You can always disable the app on your phone if you need a break and then enable it again when you want to start earning money.
To check the number of "Beef points" you have, go to the settings page to stay up to date.
SurveyCow is available in the US, Puerto Rico, Canada, UK, and Australia.
2. BillsBoard Lockscreen App [no longer active]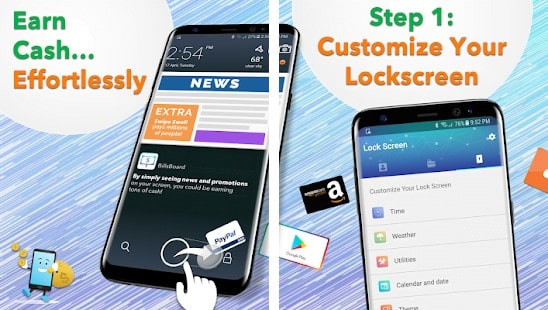 The BillsBoard Lockscreen App has the same concept as other lockscreen apps on the market. When you sign up for this app, you give control over your phone's lockscreen to BillsBoard. It shows video advertisements that you can close if you want to bypass them. This app shows news stories and product ads that pay your rewards. There is a $10 minimum payout to redeem your cash from your account. There are several ways to redeem money from this app. You can get Amazon Gift cards, a direct withdrawal from Paypal, Google Play Store credits, and transfer credits to be sent to a Zap Surveys account.
3. Sleep Money App [no longer active]
The Sleep Money App earns you funds for allowing the app to put material on your phone's lockscreen. This app, just like the others, acts as a money rewards platform. You get cash rewards and points that you can later redeem for gift cards. The app is free, and it allows you to make money almost instantly. This is great for people who want to make money now.
When you use the app, you get a reward in "Sleep Money Coins" that you convert into redeemable cash. For example, you can redeem 20,000 points (10,000 points = $1) for $2.

Some of you may be wondering, "Why is this called the Sleep Money App?" A unique feature of this app is you can earn money while sleeping. The app runs on your phone and generates income even when you're not using it. You can also earn extra points through the app by completing paid surveys, watching amusing videos, and trying various other recommended apps on your phone.
There are now more ways to earn money than unlocking your phone. This is one of the easiest ways to make income from your phone.
4. Whaff Locker [no longer active]
Whaff Locker is a very unique and well thought out lockscreen ad app. After you install this app, you have the option to choose premium picks (app downloads), view lockscreen earnings, and you can observe WHAFF Picks, which are additional downloads.
User Interaction Requirements
Each advertising method tells you how much you will be paid if you complete it. The app enables each user to turn points into cash. Right now, this app pays $0.01 per swipe. Your payout can be redeemed for an Amazon Gift Card, Bitcoin, Paypal Cash, Steam cards, etc. Here you can earn cryptocurrency without having to buy bitcoin with credit cards or other options.
Whaff Locker requires earnings of $11 or more to cash out your funds.
5. Mint Screen (previously Fronto) [no longer active]
The Mint Screen app, previously known as the company "Fronto," is a simple app you can begin using immediately. You can swipe left or right to unlock the phone and make money. When you swipe left, an ad will show up on your phone, and when you swipe right, your phone will open up naturally. Points earned on this app depend on action from your phone. How much effort and how many ads you choose to view counts towards how much money you make.
6. Adme [no longer active]
Adme allows you to earn rewards and points from unlocking your phone screen, and it is very similar to the S'Mores app. However, this app is the longest-running lockscreen app that is available to Android devices.
It also presents you with a colorful background wallpaper every day to decorate your screen and earn you cash. This app is for US residents only, just like the S'Mores app, and it also features news that is trending for the day, just like the S'Mores app. Thousands are using it for a reason.

The remarkable thing about this app is that it offers three different modes. The three modes are Fullscreen Ad, Content Feed, and Double Screen Feed +Ad. All of these modes are designed to achieve similar results, but they do come with their differences. Text feeds are also included in this app for extra cash. The mode that gives you the best rewards is the Double Screen Feed+Ad. However, this mode requires more interaction than the other methods but yields the most prizes.

You get balance updates every 24 hours and you have the potential to earn $0.10- $0.20 per day. Your funds can be sent to your Paypal account as soon as it reaches $10. You do not have to have any ad interaction to gain rewards' and this will not affect how much money you make for the day. Adme also comes with a quick launch option so that you can immediately open your favorite apps.
To earn money, you can read an article, unlock your phone, download an app, or follow the company's social media page. Product surveys are not an option for income on this platform, and this is a good thing for people who hate taking surveys for cash.
Unlocking your phone earns 30 points and 3,250 points=$1. In addition, there are daily bonuses of 100, 500, or 1,000 points when you open your phone.
7. Screen Stash [no longer active]
8. Perk Screen [no longer active]
9. Screen Pay [no longer active]
10. MooCash [no longer active]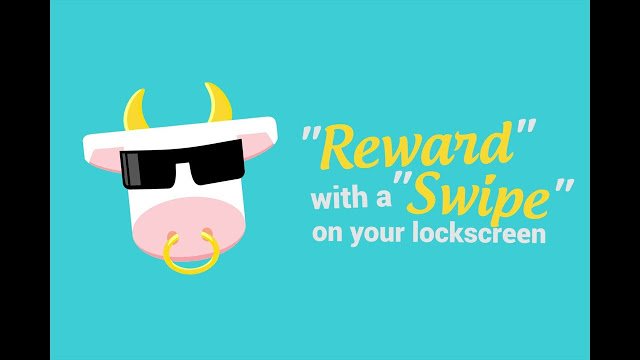 Conclusion
Generating income from lockscreen apps is a fantastic side hustle idea, and during times like this, every household could use some extra income.
Before you download your first lockscreen app, understand that this method of earning extra income will not make you rich. It might seem like you are watching paint dry while waiting for your payment to increase either by dollars or by points, but what do you have to lose?
These passive income options are suitable for a $5 gift card each month. However, five dollars add up quickly when you consistently use these apps.

Understand that the more apps you have on your phone at once, the more income you will generate. Having only one app could take you forever to accumulate $10, but with multiple apps, you will hit that limit in no time.
Technology has come to the rescue once again. It has brought another way to make easy money with minimal extra effort.
Download a lockscreen app today and try it out for yourself. You could make an extra 200 dollars a year or around $15 a month using these apps to unlock your phone.