The voice-over industry is a booming business in the United States. There are more than 500,000 jobs available for people with voiceover talents. However, many people don't know how to get started or find these jobs.
This article will give the aspiring voice-over artist in you all the information you need to get your voice-over career off the ground!
What Is Voice Over Work?
Voice-over work is the art of creating and delivering a vocal track for use in multimedia such as advertisements, training videos, TV shows, and movies. It's also used to describe voice acting, where actors take on roles by speaking through an animated character or appearing on camera during video games, webcasts, and other recorded material.
What Does A Voice Over Actor Do?
The duties of a voice-over actor can vary depending on the project they are working on. However, they will generally be responsible for reading from a script and delivering the desired tone or feeling for the project. They may also be asked to provide feedback and suggestions on improving the project.
To become a successful voice over artist, it is essential to have a strong understanding of your capabilities and what you're capable of bringing to a given project. You should also have some experience with acting and improvisation so that you can quickly adapt to any situation. Finally, it's always helpful to build up a network of professionals who can offer guidance and support along the way!
Types Of Voice Over Work
There are three major types of voice-over work that you can find in the industry. These include commercials, narration, and cartoon/video game dubbing. Each one comes with its unique challenges!
Commercials
This is where a talented voice artist will be paid to create a specific vocal track for advertisements or other forms of media distribution. There may only be a single line involved, or it could require several minutes' worth of dialogue based on what's needed by your prospective client.
Either way, it's important to make sure that you have superb diction because every word must be understood clearly when spoken over music or sound effects during visual content playback. A background in acting may also be beneficial for this client base.
Narrations
This type of voice-over work generally involves reading from a script, telling a story, or providing information about a given topic. The actor is responsible for delivering the lines engagingly and interestingly so that listeners will be compelled to continue listening until the end.
It's also important to maintain consistency throughout all of the recordings so that it sounds like one cohesive narrative rather than several disparate voices talking over each other.
Cartoon/Video Game Dubbing
In this type of work, the actor is responsible for voicing all the characters in an animated movie, or video game, or their voice may be used in the background for cartoons. This can be challenging because it requires creating unique voice styles and personalities for each character while maintaining consistency from one scene to the next.
It's also important to match the tone of the original recording as closely as possible so that there isn't a jarring disconnect when transitioning between dialogue and soundtrack.
Is Voice Acting A Promising Career?
Voice acting is an excellent career for many people because it allows you to work from home while enjoying flexible hours. In addition, many voice-over actors can set their schedules, meaning they can spend time with family, friends, and pets without worrying about sacrificing the quality of life to earn a salary.
However, this job also comes with some severe disadvantages! For example, voice artists may have trouble finding steady employment when the economy starts slowing down or if there's an industry-wide shortage of legitimate voice jobs at any given moment. In addition, this type of work is very competitive, so most actors will only find part-time contracts unless they build up a solid network and portfolio over time.
In summary, the benefit of a voice actor's job is it is a great way to make a living while enjoying plenty of freedom and flexibility. However, it's essential to be aware of the potential challenges that come with this line of work so that you can prepare for them ahead of time.
How Can I Tell If I Have A Good Enough Voice To Become A Voice Over Artist?
If you only watch other people's recordings, it can be difficult to tell whether or not your voice measures up against the competition. However, there are several ways to improve your chances of success if you choose this career!
First and foremost, make sure you have a quiet recording space with absolutely no background noise. All of your equipment is in working order so that any problems won't interfere with recording quality or playback functionality.
Then, practice reading through scripts as often as possible until you feel confident about using them during an actual session.
Finally, try experimenting with different voice styles for each character so that listeners will have a more engaging experience overall! Although these tips may help increase potential opportunities down the line, remember that they don't guarantee results by themselves!
It would be best to focus on delivering quality content to potential clients to want to work with you again in the future.
How Hard Is Voice Acting?
Although there's no denying that becoming a voice-over artist is a highly challenging undertaking, it can be even more difficult for people who haven't yet honed their voice acting skills. In addition, this career requires you to work with dozens of different scripts each week, which means that having good memorization skills will become essential if you want your audio recordings to sound natural and conversational!
It also helps tremendously if you have a bit of training or experience acting in front of the camera to understand how best to communicate with viewers without words. If possible, try taking acting classes or participating in local theater productions, as these activities may help improve your ability to think quickly on your feet when dealing with unexpected issues during recording sessions.
Finally, make sure that all of your audio recording devices and equipment are up-to-date and in good condition so that you don't have to waste time troubleshooting during a critical moment!
How to Become A Freelance Voice-Over Actor
You'll need to take a few essential steps to become a freelance voice-over artist!
First, make sure that you have all the necessary and basic equipment to start recording quality auditions as soon as possible. This includes a sturdy microphone, headphones, a pop filter, and an editing software program.
Then, create an account on popular websites and start bidding on jobs that match your skill set and experience level. Finally, build up your portfolio by submitting recordings for projects free of charge so that potential clients can get a sense of what your work sounds like!
Although it may seem daunting at first, following these simple steps will help increase your chances of finding success as a freelance voice actor! Keep in mind that it may take a while to establish yourself as a credible source of quality content, but anything is possible with hard work and dedication.
What Are The Job Responsibilities Of A Voice Over Actor?
There are a ton of different responsibilities that can come with this line of work, which is what makes it so exciting!
To start, you need to be able to memorize scripts quickly and easily without having any trouble reading them out loud or feeling like they're too long.
You'll also want to make sure that your recording and audio equipment works appropriately at all times because even one slight mishap during a critical session could cost you the entire job!
During actual sessions, voice-over actors often find themselves working on projects for multiple clients at once since deadlines tend to fall close together. This means that you may have anywhere from five minutes to several hours in between deliveries, depending on how many people hired you over a given week.
Finally, some important aspects of voice-over work are you will need to constantly communicate with clients over email or phone calls. This is pretty standard for most freelance work, so it shouldn't feel too different than your previous experiences!
It's important to note that many voice-over actors also have some experience acting in front of the camera since their voices are often used as a substitute for visuals instead of being recorded on location in a professional studio like traditional radio personalities. It can take time and plenty of practice before this becomes easy, though, which means that having patience is essential if you want your career to progress smoothly along the way.
How Long Does It Take To Become A Voice-Over Actor?
Becoming a voice-over actor can be quick, but that doesn't mean that it will always happen overnight!
It's essential to have the appropriate skills before looking for jobs. Many people want to hire professionals who already know how to deliver their scripts engagingly.
If memorization is your weak point, consider taking classes or speaking with a voice coach so that you can work on this area while still building up your portfolio at the same time. If acting isn't something you've done much of recently, try signing up for local theater productions. You'll get plenty of experience communicating without having too many responsibilities outside of simply learning lines and practicing them over and over again until they sound natural.
The most important thing to remember is that nothing comes easy, and there's no one-size-fits-all answer when it comes to becoming a voice-over actor. It takes plenty of time to learn the required skills and even more patience to get your foot in the door.
However, if you're willing to put in work without quitting, you may find success sooner than expected! Remember not to lose heart when things don't go exactly how you planned since this has happened before with other professional voice crafters who have become successful voice-over actors themselves.
The biggest takeaway is simply being persistent while learning every step along the way, so nothing comes as a surprise later down the line!
How Can I Get A Voice-Over Job Without Experience?
This is a common question that many people have when starting in this field.
Unfortunately, it's not as easy as simply sending your resume to a company and waiting for them to get back to you.
The best way to start is by building up your portfolio with experience from home or other small voice over projects that don't require too much involvement on behalf of the client.
As a freelance voice actor, you can find work through a wide range of online casting websites, which can be great resources for new opportunities.
It's important to remember that these sites usually charge clients a fee for finding voice talent, and have a waiting period, so don't be discouraged if you're only getting nibbles at first; Rome wasn't built in a day!
Should I Get A Voice Over Actor Certification?
Certifications are useful for some people, but it's important to remember that they aren't always necessary.
It depends on what kinds of projects you're trying to land since plenty of freelance jobs don't require any certification whatsoever!
However, if the job description says "must have a degree" or something similar, then having one will put you at an advantage over other candidates who didn't get certified or have the proper training before applying.
Another factor is your personal preference here, too, since not everyone likes taking tests while others prefer knowing precisely what their credentials mean before making this decision. It's really up to you when choosing whether or not getting certified makes sense in your situation, so be sure to do extensive research beforehand using Google and talking to other professional and dedicated voice actors in the field.
In short, it's best not to make any decisions until you have a good understanding of what certification entails and how it can benefit your voice-over career!
How Much Do Beginner Voice-Over Actors Make?
This is a difficult question since it varies so much depending on where you are and what type of work you're doing.
For example, if you're just starting out and have no previous experience, your pay rate will be lower than someone who's been in the business for ten years.
However, plenty of voice-over jobs offer a higher wage even if you have no experience!
It depends on your goals and how much time you want to find work.
Keep in mind the industry standard rate for most beginner-level audio recordings is around $25 an hour, which isn't bad but may not be enough to live off of comfortably, depending on your situation. That's why it's essential to have a backup plan if you can't find work as quickly as anticipated.
In general, talented voiceover artists with over five years of experience make an average salary between $45k and upwards of $100k annually.
However, this is not the norm for beginners, so don't be discouraged if your pay rate isn't that high right now! If anything, it shows how much potential there is within the industry, which means plenty more opportunities will come your way once you've built up a strong resume and portfolio.
Upload your resume to animation production companies and technology firms to increase your chances of being hired on by one of them; you will likely see a higher salary. It takes time but trust me when I say everything worth having requires hard work along the way.
Remember to stay persistent no matter what happens since that's all anyone can ask of you!
What Makes A Good Voice Over?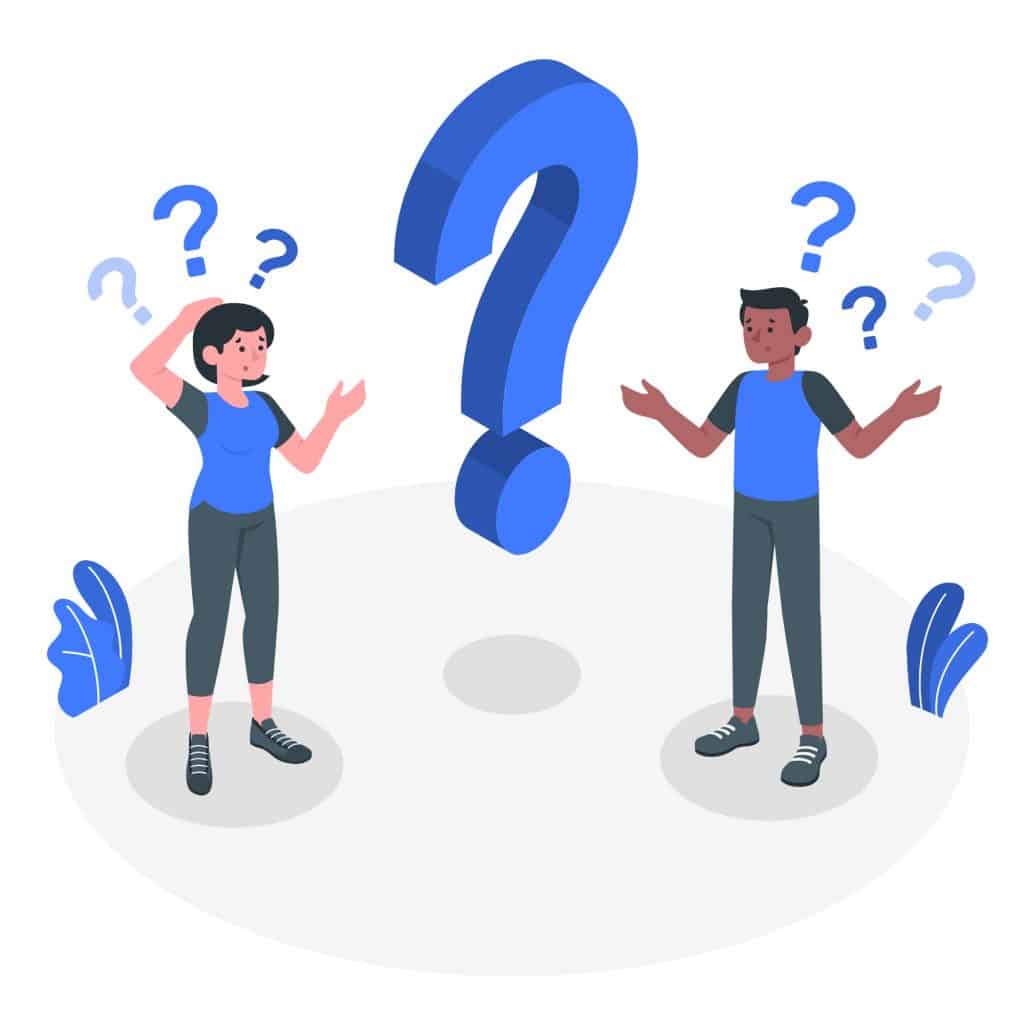 Several qualities make up an excellent voice-over.
First, it's crucial to have an ear for the different dialects and inflections needed depending on what type of work you're doing since this is your bread and butter when hired by clients!
Second, good diction skills and an articulate voice go without saying but don't neglect to understand how pronunciation works. Many people assume they can read words off a piece of paper (which isn't always correct).
Third, another quality that makes someone stand out in the crowd is their ability to act, which means you need to sound believable while reading lines and convey emotions through tone. Hence, listeners feel invested in the story or character that might be brought to life.
Lastly, it's always helpful to have a great attitude and be easy to work with since you'll likely be working with other freelancers or teams on various projects – this is one of the advantages of freelance voice-over jobs, flexibility!
Being able to take direction well and being communicative are two more important aspects that can't be overlooked.
In short, having the qualities listed above will give you a better chance at landing voice-over gigs in the future! So, keep up the good work and practice as much as possible so your skills continue to improve.
Voice Over Jobs For Beginners
If you're a beginner and looking for voice-over jobs, don't worry because there are plenty of opportunities!
Start by creating a professional-sounding demo reel that showcases your best work to date. Next, start building up your online presence by creating a website or blog to showcase your work and write articles related to the industry.
Be sure to interact with other professionals on social media platforms to get noticed.
Finally, start attending conventions and networking events in your area since this is one of the best ways to connect with people who can help you get started in the business.
The most important thing is never to give up and keep practicing so your skills continue to improve. Then, with time, you'll be able to land your dream job and work with some of the best companies out there!
Cartoon Voice-Over Jobs
Are you an animated person? Do you have a bubbly personality and love making people laugh? If so, then cartoon voice-over jobs might be right up your alley!
Cartoon voice-overs are some of the most fun work out there because you get to portray outlandish characters that make people smile.
To land these types of jobs, it's essential to have a great demo reel and a solid online presence. Start by interacting with other professionals on social media platforms and joining industry-related groups. This will help you build connections with people who can help you get started in the business.
Attend conventions and networking events in your area since this is one of the best ways to connect with people who can help you get started in the business.
Voice Over Jobs In Disney
If you love acting or singing, then voice-over jobs for Disney might be perfect, considering they require both skills!
Since Disney is a famous brand, its voice-over jobs are highly competitive. To stand out from the crowd and land these types of voice-over gigs, it's essential to have both acting and singing skills and experience in theater productions or on-camera television/film roles.
Most importantly, having impressive demo samples that showcase your range along with an extensive list of filmography credits goes without saying for this type of work – you're competing against some pretty big names, so don't be afraid to go all out! It also helps if you live near one of Disney's studios since they typically hire local talent more often than not.
If you're willing to put in the hard work and have the required skills, landing voice-over jobs for Disney is possible! Just keep practicing and stay positive – it'll all pay off in the end.
Tips On How To Get Voice Over Clients
There are several ways to land voice-over jobs when you're just starting. Some of the most common include auditioning for commercials, doing on-camera television/film work, and working with local theater companies.
To make your job hunting more manageable, start by creating a professional CV or demo reel that displays your most significant work to date – this will be essential in obtaining these assignments! Then, to increase your online presence, start a website or blog post where you may exhibit your work and publish articles related to the field.
Next, write a list of contacts and influencers in the industry to reach out to and interact with them on social media platforms.
Additionally, start attending conventions and networking events in your area since this is one of the best ways to make connections with a wide range of people who may be able to help you get started!
Finally, don't forget about search engines – many voice over jobs are posted online, so be sure to use keywords when searching for gigs. This will give you more exposure which makes it easier to find work!
Get A Voice Acting Agent
If you're looking to take your voice-over career to the next level, then getting a voice-acting agent is a great way to do so. Make sure to find an agent that specializes in all-things voice over
A talent agency can help you secure high-profile jobs and negotiate better pay rates and contract terms. They also have access to industry resources that can help further your career.
To get an agent, start by compiling a list of reputable talent agencies that represent voice-over talent. Once you have a list, research each agency and send them your CV/demo reel along with a personalized cover letter expressing your interest in working with them. If they're interested, the agent will contact you for an audition.
Remember that it can be challenging to break into the industry, so don't give up if you don't hear back from every agency – persistence is key! However, getting a voice-acting agent is possible with enough hard work and dedication.
Explore Job Boards In Your Voice Acting Niche
It's also worth mentioning that many voice-over jobs are posted online, so be sure to use keywords when searching for gigs. This will give you more exposure which makes it easier to find work!
Create a list of websites where companies post their voice-over job alert postings to get started. Then periodically search these sites using your desired keywords to see what pops up – this is much faster than checking each site individually since there are typically dozens available in the industry.
Keep an eye out on all types of media, including radio commercials, animated films, video games, and even audiobook recordings if you'd like, since these are popular options too!
Wrapping It Up
In conclusion, it is possible to land voice-over jobs when you're just starting as a freelancer – all it takes is hard work and dedication! Just be sure that you have the necessary skills required for each assignment.
And don't forget about online job boards, social media platforms, conventions/networking events, and search engines since they can help give your career a boost!
Lastly, if getting an agent sounds like too much of a commitment at this point or you don't think it's right for you, then go ahead and try finding gigs on your own until you feel ready. It may take some time, but everything will fall into place in due time!