An interview aims to engage a potential employer in a discussion or conversation about the candidate's qualifications. In this selection process, employers can assess a candidate's skills, analyze the candidate's personality, check personal characteristics, and examine their industry knowledge.
As part of this formal interview, questions are asked to obtain information about the candidate. In most cases, interviews take place at the end of the recruitment process and facilitate the selection of candidates. When you attend an interview, you might be asked about the salary expectation, but you can also inquire about the job's responsibilities.
A candidate's application is also authenticated during an interview. Employers give candidates this opportunity to investigate their claims and verify the validity of their claims.
Types Of Interviews
Video Or Phone Interviews
These interviews are conducted over the telephone or via video. Candidates may be interviewed this way when they cannot attend an in-person interview. Instead of holding face-to-face interviews with every candidate, most employers screen candidates over the phone.
Whenever candidates are called unexpectedly by employers, they respond spontaneously with responses that help employers assess their abilities and personality.
One-On-One Interviews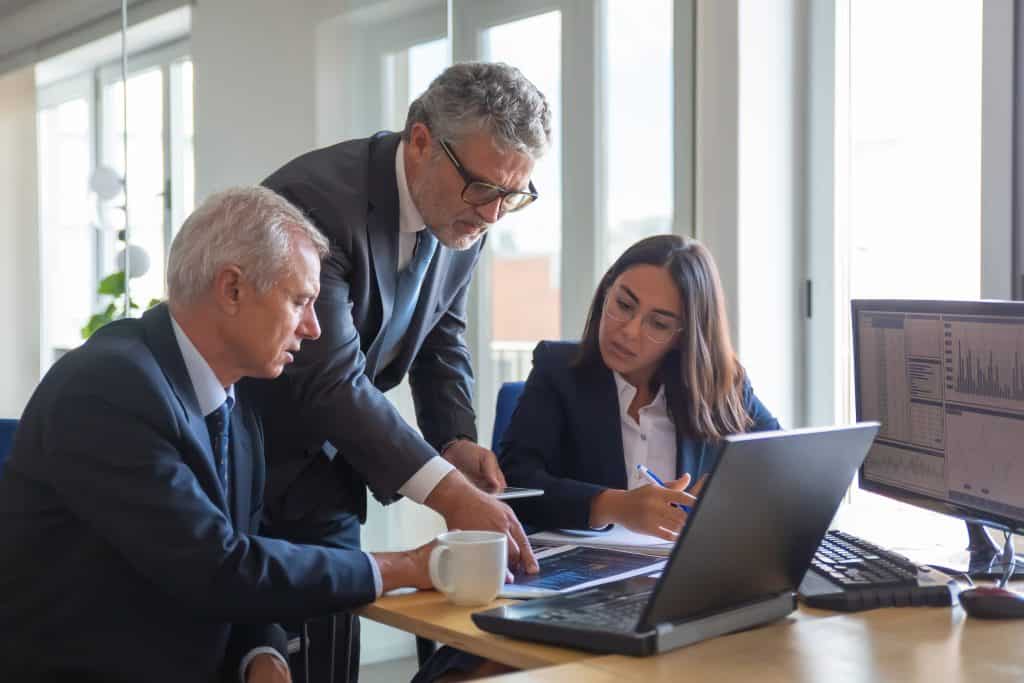 A single interviewer interviews a candidate in this type of interview. It consists of a conversational format in which an employer sets the agenda initially, and candidates ask questions later.
Usually, an employer may ask general, technical, situational, and behavioral questions are asked during one-on-one interviews. This interview technique can enhance candidates' experience and knowledge of a domain.
Unstructured Interviews
Unstructured interviews are conversational and spontaneous. Candidates' skills, experiences, and qualifications can be discussed during an interview. Such interviews do not follow a set format, and questions can go in any direction.
Organizations use this method of interviewing candidates to hire the right ones. When conducting an unstructured interview, the interviewer gauges a candidate's interview abilities from other candidates' performances.
Group
During a group interview, several candidates are interviewed simultaneously. Group members may be given a topic to discuss by the interviewer. In the course of their discussion, they are rated by an observer. As a result, employers can better understand candidates' skills and qualifications through an interview format.
Candidates' interpersonal and communication skills are tested through this process. The majority of the time, during group interviews, interviewers can better understand how candidates use their skills, capabilities, and qualifications in social situations.
Structured Interviews
A structured interview consists of a set of questions an employer asks each candidate. Regarding questions based on experience, employers usually ask a standard set of questions and record each candidate's response.
Using this scoring system, they grade candidates' responses and choose candidates accordingly. Both interviewers and candidates benefit from structured interviews since they eliminate bias.
Preparing For Your Interview
Research The Company And Their Culture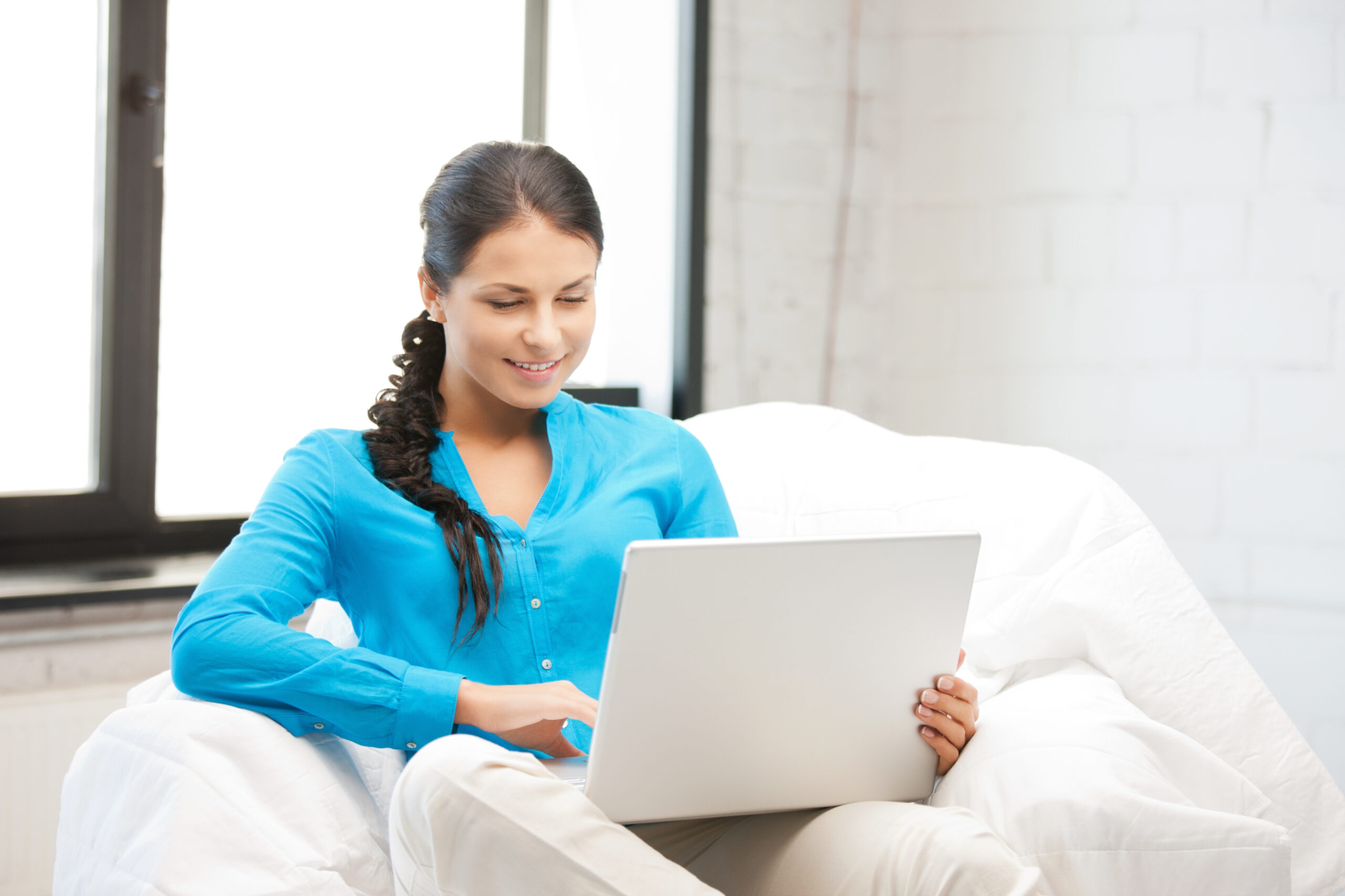 No matter where you are in your career journey or what your future holds, it is always important to know whether the company's culture corresponds to your personality and working style.
Decide On A Look That Fits The Company Culture
It is important to make a good first impression, and the way you dress plays a large part. If you are going for a job interview, it could make a difference whether you get the job. The importance of dressing correctly must be balanced, and the type of clothing you wear will vary according to the workplace.
For example, if you are applying for a doctor's job, you would not turn up in torn jeans and a t-shirt with your favorite rock band on it. On the other hand, applying for a job at your local pet store would see you as trying too hard if you turn up in a suit and tie. You can get an idea of the interview dress code by visiting the workplace before the interview and noting what the average employee is wearing.
Plan Your Outfit In Advance
Choose your interview wardrobe the night before your interview, not the morning of. You want to have an interview appeal. There is a good chance, after opening your wardrobe, you will discover that the shirt you wanted to wear has stains, you are unable to wear your pants, and you are unable to wear your jacket! The key to a great outfit is planning ahead!
Make Sure Your Outfit Is Clean And Pressed
Maintain wrinkle-free clothing by pressing them. Whatever you choose to wear to an interview, make sure your clothes are pressed or steam-ironed before the interview. This way, you can demonstrate that you are prepared for the interview and take your appearance seriously.
For example, you might think that for an online interview, you don't need clean and pressed clothing, but there is a chance you might be asked to move, and people on the other side can see if you are wearing crinkled pants.
Check Your Appearance Before Leaving Home
Giving yourself a once-over before leaving for your interview is a great way to boost your confidence before you head out the door. It can also help you correct anything you have missed earlier.
Wear Appropriate Accessories and Shoes
Look in the mirror before leaving your house and evaluate your fashion. You should choose understated accessories that complement your overall look. In addition, make sure your appearance is appropriate for the job and industry you are working in. As an example, if a political organization employs you, the rules are different from those for applying for a fashion PR position.
Jewelry, Watches, Scarves, Belts, Ties, etc.
Wearing earrings with dangles and a lot of bracelets should be avoided by women, and it is best for men not to wear any jewelry other than wedding bands and watches.
Regarding tattoos and piercings, depending on the company you are applying to, it may be a good idea to cover your tattoos and remove your rings.
If you have pants with belt loops, it is recommended that you tighten your outfit with a belt. Belts should match outfits, shoes, and bags.
Leave your jacket in the car if you can. I prefer this to have my coat hung up by someone, then search for it afterward. If you want to take one, choose an office-appropriate coat like a light wool jacket which is better than a winter jacket.
Shoes – Closed-Toe Shoes Are Recommended
Don't wear shoes that are too casual, such as flip-flops. The impression you make won't be good. Furthermore, avoid shoes with platforms and high heels. A neutral color pair of closed-toe pumps is most appropriate for women, and in the case of men, dress shoes with laces or slip-ons are best.
Finally, avoid adding a pop of color for an interview. It would help if you had things toned down to be more professional.
Choosing An Outfit for A Business Casual Or Casual Interview
Business Casual Interview Attire For Men And Women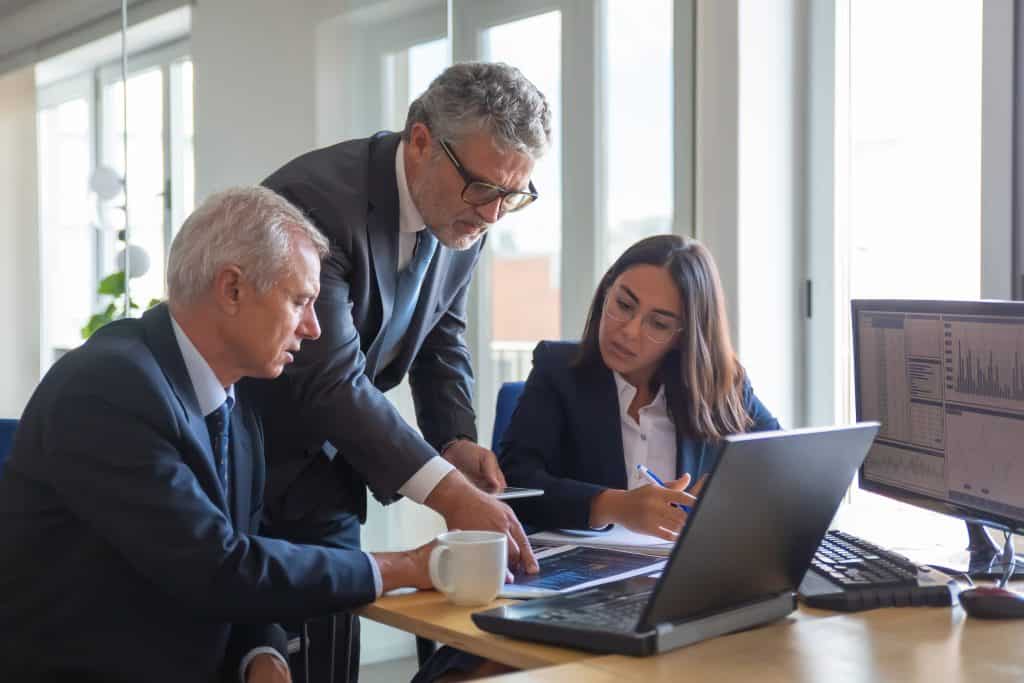 Men
Wear a neutral color for sweaters, like black, brown, or grey. These go with just about any color of pants and shorts. Opt for dress pants, chinos, or khaki pants for pants. Avoid busy patterns, electric colors, and neon colors for business casual. Leather shoes can work well but in muted colors. Avoid athletic shoes at all costs. The casual business company dress code is important to follow.
Women
You need to add some elegance to the outfit, which you can do by wearing a cotton or silk blouse or dress shirt paired with pants or a knee-length skirt. You can finish the look by wearing a matching casual blazer. Small-heeled shoes or ballet flats are perfect.
Casual Attire For Men And Women
Men
Avoid black suit coats and go for a neutral-colored blazer. But, of course, you can always take the jacket off if you feel overdressed when you get there. Chinos or dark jeans are fine for casual clothes.
Women
Aim for a nice sweater and a black dress. Avoid dresses thigh height. Again, the sweater can come off if you are feeling overdressed—flat shoes in neutral work well for casual.
For Tech Companies
If you wear a tie, it certainly looks overdressed. Blouses, polo shirts with a collar, or a sweater is perfect. Do not wear short-sleeved shirts or vests displaying any images or names.
Bright Colors Are Acceptable
Bright, bold colors are great for managerial positions since they convey authority. Don't wear more than one brightly colored item; don't let it dominate your outfit. There shouldn't be any orange suits!
Solid Colors Are Recommended
Video and in-person interviews are best conducted in solid colors. If you want to choose the right color for your online interview, consider the webcam and the background of your interview. Those two colors have to match as well. As for in-person interviews, you only need to worry about the colors you are wearing and ensure they fit well together.
Neutral Colors Are The Best
You can always be safe with neutral colors in an interview, such as gray, brown, navy blue, and black. White works well as a shirt underneath your jacket or a plain blouse. If you like the color, you can add a splash of color if the rest of your outfit is neutral-colored.
No Jeans Or Athletic Wear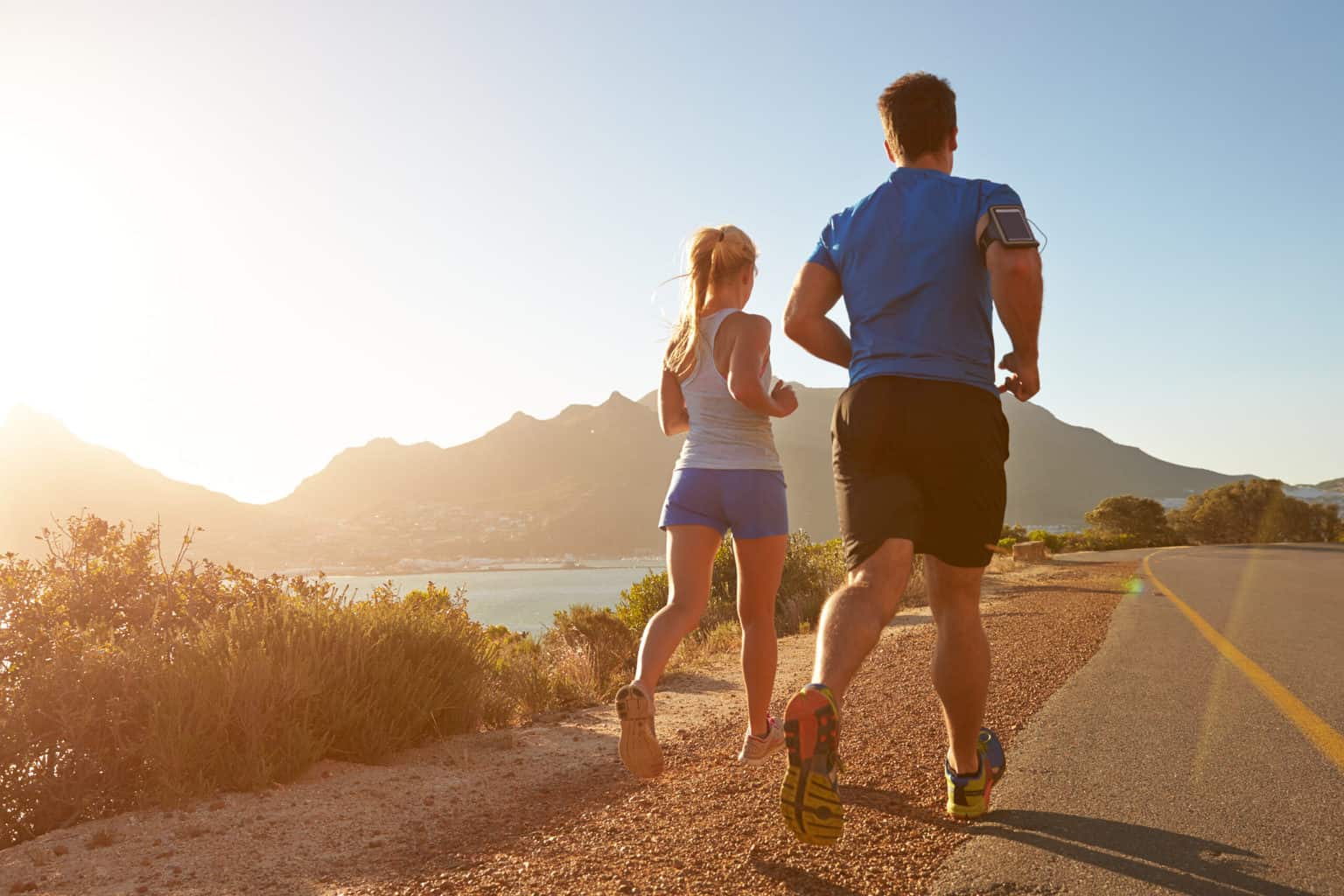 Yoga pants, shorts, and gym wear is a no-no to wear to interviews. It will make you look too informal and tell the employer that you are not serious about the job. On the other hand, your commitment to creating an excellent first impression demonstrates your dedication to your job.
Choosing An Outfit For A Business Formal Interview Where Formal Attire Is Required
Dress Pants And Shirts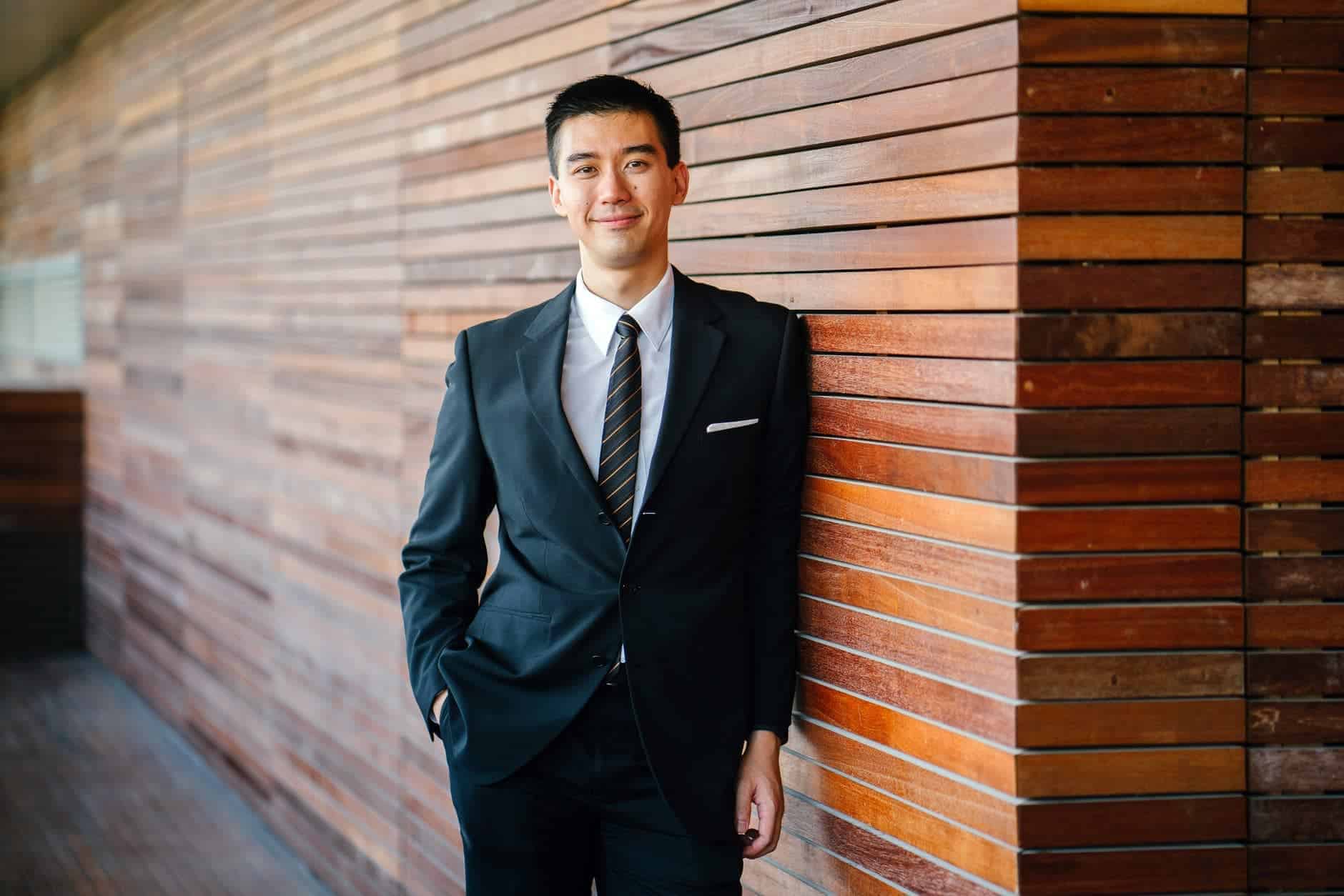 When dressing for formal occasions, wearing a tailored suit with a tie, a button-down shirt, a blouse, dressy or close-toed shoes, and dressy socks or stockings is appropriate.
Common Interview Attire Mistakes For Both Men And Women
Avoid Flashy Outfits
Even though it is acceptable to show your character and style, overly trendy clothes can make you appear more concerned about your appearance than your job duties. Please keep it simple and classic with pieces that say respect and professionalism.
A wise decision would be to choose clothing that is easy to combine, remains fashionable, and maintains a modern appearance. A white button-down collared shirt, a sweater in neutral colors, a dark jacket, and a tailored dress are good options.
Avoid Attire That Is Revealing/Inappropriate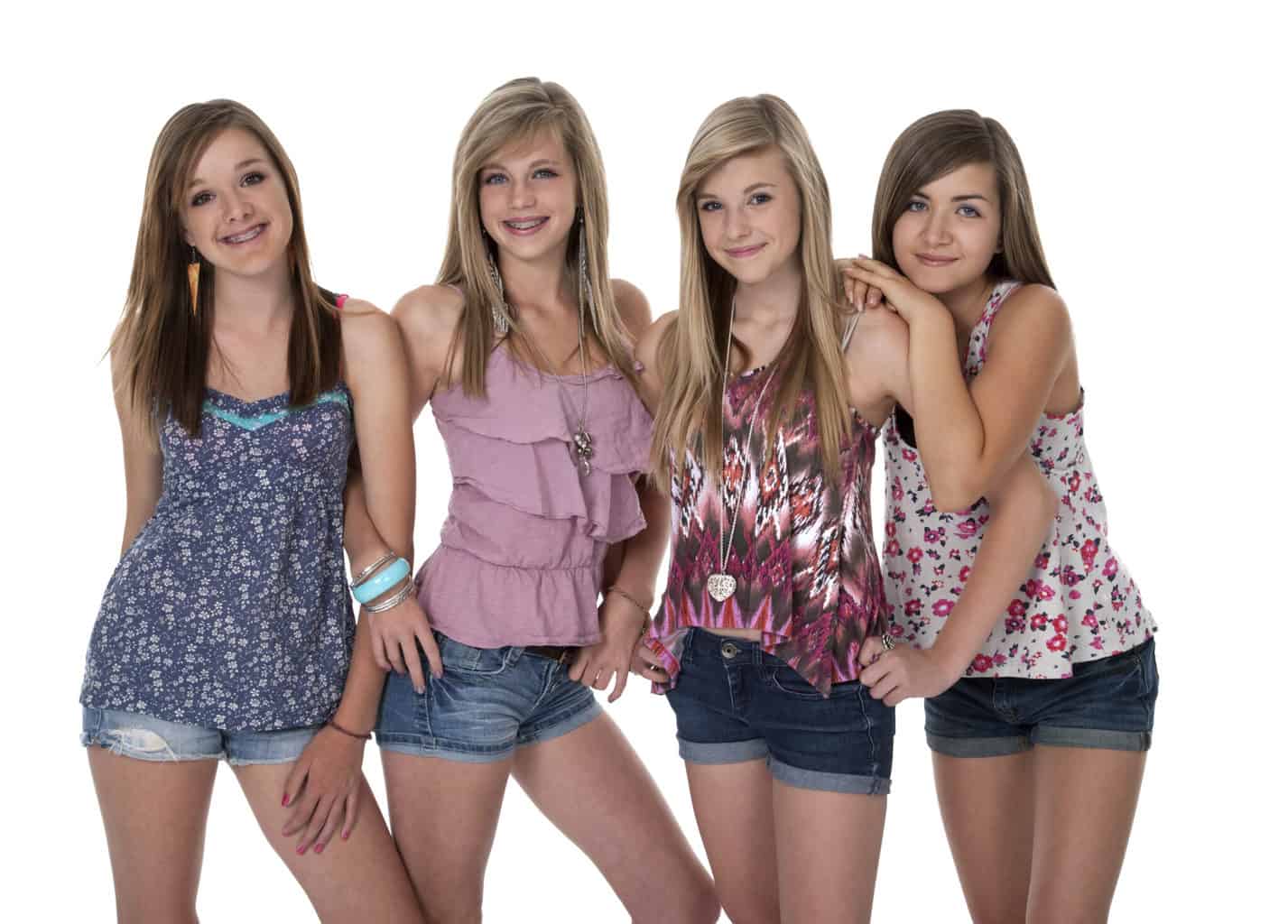 A lack of understanding of professional norms is communicated by showing off unnecessary body parts, so it is best to dress modestly and discreetly. Even though we don't recommend dressing as you stepped out of the 1890s, a professional outfit is still important.
Avoid Clothes With Words And Logos
The general rule is that logos and words should not be worn during informal or formal interviews. It does not matter whether the message or image is appropriate or not; the message is usually unprofessional.
Keep patterns and colors simple. Ultimately, you are the only one who should be speaking, not your clothing.
Make Sure Your Clothing Fits And Is Not Too Big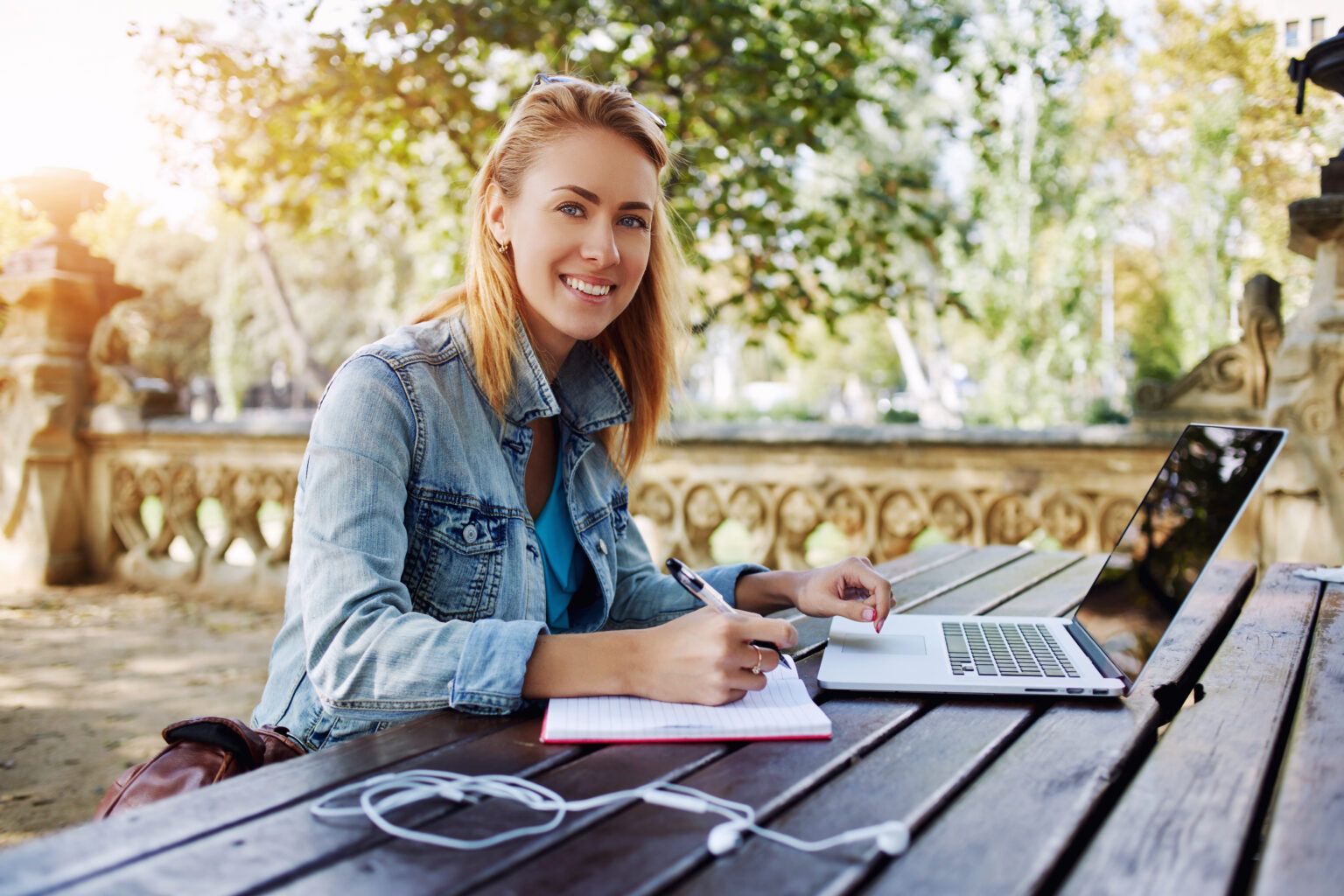 You cannot give a great impression wearing an outfit that hangs off your body like it is soaking wet, and it makes you look unprofessional. You may not realize it, but when your clothing is too big, it almost looks like you're wearing your parent's clothing. Likewise, a neat, recently trimmed hairstyle is appropriate for an interview.
Fit your outfit correctly by paying attention to every detail. Oversized pieces are no good; they must be tailored to fit or replace.
Adding Way Too Many Accessories
Covering yourself in rings, bracelets, long dangly earrings, hats, and hair clips works when going out with friends, but it is too much for an interview. Alternatively, go for basic accessories to complete your look without being noticed too much.
Make Sure Your Hairstyle Matches The Job You Want
An interview is an excellent opportunity to display your personality and style. Additionally, it shows that you know what you're doing and are ready to go.
Your hair color, length, and style must be appropriate for a job. Additionally, it is helpful if it is styled professionally while still reflecting your personal style. For instance, make a bun or ponytail with your short hair. When it comes to long hair, think about braiding it or letting it hang over one shoulder.
You should have neat hair for an interview that has recently been trimmed and not be playing with it. In the end, it should be easy to forget the hairstyle. A surgeon's hair should be tied up, ideally in a bun, if applying for a job. For a casual company like a real estate job having your hair out neatly is fine.
Conclusion
Dressing to impress during a job interview is important, regardless of career path. If you want to make a good first impression, stick to the basic dress code. However, even a casual dress code must still look neat and tidy.
Following these tips will make it easy for you to look confident, professional, and polished when you arrive at the event.
Maintain a clean and pressed appearance, wear comfortable clothing, and remain confident. If you do not know the dress code for the interview for some creative industries, stick with the formal option.
Ultimately, dressing professionally does not just mean appealing to a potential employer but also conveying confidence. Looking good makes you confident, which can make a big difference when making a good first impression. So, when it comes to clothing options, take your time and think about the job you are applying for.
Frequently Asked Questions
Is It OK To Wear Jeans To An Interview?
It isn't always black and white. However, the rule of thumb is that jeans, even dark wash ones, should never be worn during an interview, no matter who you are, whether you are interviewing for an hourly or part-time position or working in the tech industry. Tailored jeans are not a good interview outfit, just like tank tops. Professional attire is best.
Should I Wear My Hair Up Or Down For The Interview?
Keep your hair tied up at all times. Your professional appearance will be enhanced, as well as your confidence. In addition, playing with or touching your hair during job interviews makes you appear nervous.