The closure of many public establishments, such as restaurants, movie theaters, and clubs, has forced many in the labor force to pursue jobs where you work alone without real human interaction.
Yet, even before the pandemic, workers have increasingly turned to jobs that do not require physical attendance at an office. People who would rather work alone and enjoy working from home seek flexibility, solitude, and the absence of conflicts that inevitably come from public gatherings.
If you seek a job where you work alone, chances are you might have motivations that include the ability to spend more time with family or be your own boss. You may also find yourself among the 25 to 40 percent of people identified as introverts.
This personality trait might involve limited public interaction, but it does not necessarily constrain your job or career path. In reality, the opportunities for introverts are diverse in terms of job descriptions and benefits.
Are You An Introvert?
Being labeled as an introvert does not mean you have a phobia of people, anything outside your home, or that you generally hate human interaction.
In reality, introverts likely prefer to work alone or with a small group of people. Limiting the reason for being an introvert as fear of large crowds does injustice to this personality trait's meaning. If you are an introvert, you likely have an inward approach to how you address work, surroundings, and life in general.
Introverts, in general, possess these characteristics:
A need or desire for quiet surroundings or solitude
Self-awareness, or being aware of your own thoughts and experiences
Small, but close circle of friends and acquaintances
Social interaction and group activities make the person feel exhausted or drained
Prefer to express or communicate in writing rather than orally
May take a long time to make decisions or take actions
Solve problems with daydreams or imagination
The broader definition of introverts reflects the idea that you really cannot work in isolation or avoidance of all humanity. You must communicate and otherwise interact with people to obtain jobs, assignments, instructions, feedback, and pay.
However, you might be an introvert that shapes your tendencies to react with thought, reflection, and perhaps even a refreshing sense of carefulness and prudence.
The Benefits Of Working Alone Or At Home
More Productivity
If you are an introvert, you tend to produce more when you have few, if any, co-workers or people in your surroundings. In a generally isolated or contained setting, you concentrate more on the task at hand rather than taking on the identity of a "people person" and socializing in your free time. Absent are distractions such as interoffice politics and co-workers' complaints about bosses, fellow employees, or matters not related to the particular assignment.
You likely limit your contact with others and rarely request information or clarification to finish the work. You may prefer to write rather than talk which promotes fewer disputes over expectations, agreements, assignments, and the scope of particular tasks.
Working From Home
For introverts, working from home may come as a natural choice. Whether by choice or necessity, workers have gravitated more toward using their homes like offices. Nearly 42 percent of workers call their place of business or employment their home. In addition, technology helps encourage a workforce that increasingly does not need to report to a physical office.
Certainly, not all economic activities can be conducted at home. For those who like to work alone at home, the ability brings several family, personal, and financial benefits:
Parents with at-home work avoid the need to find childcare. Surveys have placed the weekly price tag for a daycare center at $215. Nannies cost, on average, $565 per week.
Those who work at home save gas and reduce their risks of being involved in a motor vehicle crash because of reduced commutes to and from work.
You are available to quickly respond to emergencies or events requiring urgent action, such as a sick family member or sudden damage in the home.
You have the opportunity and ability to perform tasks at home while you work. These might include preparing meals, paying bills, and housekeeping, such as laundry or cleaning rooms.
Additional Income
You might seek a job where you work alone to give you the ability to add a side hustle. Such jobs provide a source of extra money in addition your full-time or typical job. You also have a hedge against the uncertainties of your full-time job or the industry in which you work.
Making The "Best Jobs" List
Our list of best jobs for introverts and those working alone doesn't merely rank salaries. To be accurate, many of these jobs prove potentially lucrative. The higher-paying jobs typically require a bachelor's or even advanced post-secondary degree.
In these jobs, you may very well report to an office but generally work by yourself or in a tiny group. Some professional jobs for introverts do allow for at-home work. Introverts can even find jobs that take them on the road. Within our list, you will find many opportunities that require a minimal amount of training or education and let you employ your creativity.
These jobs capture the essence of what it means to be an introvert in the workforce. They tap your strengths and preferences for writing, research, and relying on solitude for your productivity. You will also find the diversity of opportunities whether you seek a side gig or full-time income.
The 21 Best Jobs Where You Work Alone
1. Accountants
Accountancy can take you to jobs with corporations or major firms. If you are an introvert, you can practice accounting from a small or solo office or your home. Your contact with clients involves getting financial records, such as pay stubs, checks, invoices, and sales receipts.
The end product can include cash flow statements, balance sheets, profit, loss statements, and income taxes. Introverts can thrive in accounting because they can work by themselves and produce findings in writing or calculations. If you end up opening your own small office, the only thing you really need, except your knowledge, is an accounting practice management software, and you are all set.
Required Education
Becoming a certified public accountant (CPA) starts with a bachelor's degree in business administration, finance, or accounting. Skills in computing, math, and statistics also help. Most states require you hold a license to practice public accounting and other finance jobs.
As a prerequisite to the CPA examination, you must earn 150 hours of college credit. This typically translates to a five-year college track in which you work toward a combined Bachelor of Science and Masters of Accounting degree.
Demand for specialty solo accountants will come due to the constant adjustments in federal and state tax laws. Even with the availability of online tax preparation products, those with businesses or more complicated financial situations may need accountants to prepare returns and find tax credits and deductions accurately.
2. Actuaries
As an actuary, you rely on math and statistics to determine the chances of some event occurring and the event's financial impact. Risk analysis involves the probability of death, workplace accidents, storms, fire, other natural disasters, crime, motor vehicle crash, and other incidents or occurrences that cause loss.
Actuaries are full-time jobs and often work for companies involving life, health, property and casualty, liability insurance, and other insurance products. Nearly seven out of ten actuaries find employment in the insurance and financial services industry. Your services as an actuary also benefit companies seeking to identify and reduce their risks and companies' associated costs in formulating benefit plans.
Required Education
A job as an actuary typically requires a bachelor's degree in a field such as math, statistics, or actuarial science. It helps to have courses in finance, business administration, economics, and computer science. You will find spreadsheets and PowerPoint applications useful for presenting data and findings to your employers or clients.
How much you can make
For actuaries, the annual median wage stands at $108,350, with the top ten percent of earners making above $193,000 per year. The increasingly regulatory landscape of healthcare and the overall need for insurers and companies to appreciate and mitigate financial and other losses should afford many opportunities for actuaries.
Between 2019 and 2029, the expected yearly job openings could increase by 18% in employment, from 27,700 in 2019 to 32,600 by 2029.
3. Affiliate Marketers
In affiliate marketing, companies use you to tout their products, services, and brands to online consumers. As an affiliate marketer, you find a particular item or service and promote it. Your content explains the benefits of and how to use the product.
If you run a successful blog or popular website, affiliate marketing can allow you to expound on a subject that involves the product. For example, if you perform affiliate marketing for a generator company, you might blog about the hurricane season or the impacts of hurricanes such as power outages. In your content, you link readers interested in hurricanes to the company's particular generator or generators.
If people click on your affiliate link, you can be paid for this referral. More commonly, you earn commissions when a customer buys a product from the link you provided on your blog or the product page.
How much you can make
As a beginner, you can expect a potential income of $300 per day from affiliate marketing. With more experience and volume, your earnings can climb as high as $3,000 daily.
If you prefer to influence via writing rather than orally, your introverted nature will serve you well in affiliate marketing. You will need to use your words to create an image of the products or services for customers. Also, photography or video skills may come in handy. Social media users and online shoppers often look for visuals to capture their attention to the items you wish to market.
4. Chemists and Materials Scientists
Laboratories offer considerable solitude. Within these environments, scientists conduct experiments and other research and record observations.
Here, we profile chemists and material scientists. Increased awareness of medical and health issues have fueled advances in treatments, including the development of medicines. Pharmaceutical firms and health care providers employ chemists to research, test, and help develop treatments.
With growing movements in industries for environmental protection, manufacturers need chemists and material scientists to experiment and discover new processes and materials for construction and manufacturing.
Even with the demand for their services, the chemists and material scientists' field should remain relatively small. From 2019 to 2029, the expected yearly job openings are predicted to increase by 4,300. This low increase is due to the academic rigors that you will encounter.
Required Education
At a minimum, you will need a bachelor's degree in chemistry or engineering to land even entry-level jobs. Drugmakers may prefer job candidates with degrees in biochemistry or biology. The higher-level research positions generally require master's degrees or PhDs in chemistry or related fields.
How much you can make
If you find work as a chemist or material scientist, you can expect reasonably healthy pay. The median income for chemists stands at $77,630, with those who work for the federal government making on a median basis of $111,840. Among materials scientists, median pay runs at $96,810 per year. Those in the upper tenth of earners see income above $157,780 annually.
5. Data Entry
In a data entry job, you type and otherwise place information from hard copies or other sources into a database, spreadsheet, or other organization platforms. What you enter depends upon the particular industry or employer.
For instance, retail companies use data entry clerks to compile lists: of customers, sales prices, or outstanding amounts owed, due dates, and payments made. You might enter the names, phone numbers, and addresses (mailing, physical, or email) of customers, clients, vendors, or others involved with the business. 
Data entry makes an ideal job where you work alone because you can perform your work from home or even other remote locales with internet access. If you choose to work from outside the house or the employer's office, verify the employer or person you contract with does not object. Performing data entry over public Wi-Fi networks might expose sensitive data to the risk of exposure. If you work at home, make sure your network is secure. 
How much you can make
On a full-time basis, data entry workers earn on a median basis of $33,490 per year. However, you can use data entry as a part-time gig. Many reputable sites advertise data entry jobs, and many companies rely on independent contractors as a cost-cutting measure that increases your opportunities. 
6. Dog Sitting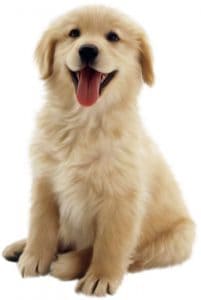 Imagine you have planned the perfect get-away. Unfortunately, you cannot take your dog, and you prefer not to leave your furry best friend alone or at a shelter.
The solution? Professional dog sitters. These service providers watch, walk, feed, and care for dogs and other animals for clients who have extended trips or want their animals to receive care while at work or on vacation. The increasing demand for dog sitting can afford you an opportunity to earn extra money as a side gig or as a long-term business.
You can advertise yourself locally through your social media, website, or the Nextdoor app to those in your community who may travel or just need help with dog grooming and other care. Leads to clients also come through the site Rover.
When you open an account through Rover.com, you join a pool through which customers can find a sitter. You have access to veterinarians' help should the dog you are watching develop illnesses or suspicious symptoms. Flexibility takes the form of schedules and the breeds and sizes of dogs and other pets, which you can either accept or turn down.
7. Economist
An economist at heart is a collector and analyzer of data that explains the health of the economy. In this role, you study and report employment figures, gross national product, inflation, stock market growth, and other economic growth markers or decline. Much of this work involves research, statistics, models, and predictions.
As with many jobs for introverts, economists generally work independently or individually. Unless you are a professor or have a teaching role, you will generally present your findings in a written report for use by fellow economists, media members, or government members.
Some economists consult investment firms, manufacturers, retailers, or industry and trade associations on the effects of economic trends upon the value of assets. They also influence the price companies should charge for goods or services.
How much you can make
Economists enjoy a median annual salary of $105,020, with those in the top one-tenth of earners making above $185,020 per year. Among the jobs we profile here, economists have among the highest standards for qualification. Specifically, many positions require either a doctorate or a master's degree.
Such educational prerequisites help explain why the economist field is small, with 20,500 in 2019 and expected yearly job openings of 23,500 jobs by 2029.
8. Family Therapists
Remember that introverts do not necessarily fear human contact. In reality, they thrive in intimate settings. As a family therapist, you counsel clients with marital issues or family discord in private surroundings.
These stressors and challenges to married couples and families may include divorce, substance abuse problems, unemployment, other financial deficits, anger problems, or mourning the loss of a loved one. You may counsel families whose children exhibit behavioral problems in school or at home or persist in using drugs or engaging in unhealthy and risky activity.
Those who come to you for help need comfortable spaces and privacy to fully and frankly discuss their problems, the root causes, and solutions. They also rely upon the thoughtful and empathetic qualities of therapists.
Family services organizations, clinics, and health care companies or agencies employ a fair share of marriage and family therapists. If you want a job where you work alone, you can open a private practice. Almost half of these professionals maintain private practices. You can even counsel out of your home if your local zoning codes or subdivision rules allow it.
Required Education
To become a marriage and family therapist, you will need at least a master's degree in family or marriage therapy, psychology, mental health counseling, behavioral science, or other mental health disciplines. The requirement of a master's degree comes from the licensing rules of many jurisdictions for therapists.
You might find that your care of a client complements the work of other professionals for the client. The move toward integrated care, in which substance abuse, mental health, and other counselors work with you as a team, has spurred an expected growth in marriage and family counselors' employment. By 2029, the field could increase by 14,800 workers.
9. Graphic Designers
With your computer, imagination, and creativity, you can design layouts for brochures, flyers, advertisements, displays, and reports. You can make book covers and promotional items such as bottles, pens, hats, and clothing as your platforms for designing layouts. While brochures and flyers involve print, users of digital media may engage graphic designers for layouts.
Graphic design includes selecting and placing images, text, fonts, colors, background, and other content. You interact with clients about their objectives and perhaps others, such as landscape architects or artists. The use of technology allows you to work remotely, including from home. To be a graphic designer, you need skills in using computers and design applications. Generally, a bachelor's degree in graphic design or art can prove helpful in attracting clients.
How much you can make
On a median basis, the annual wage for graphic designers stands at $52,110. The highest ten percent of pay rises above $89,210. Your best prospects for graphic design gigs exist in the digital and computer area. Tablets, smartphones, and computers have grown in prominence, and print media such as newspapers and magazines have waned in use and popularity.
10. Network Administrator
Computers and information networks are indispensable to several businesses, including in the financial services and medical fields. Network administrators assume responsibility for the proper operation of computer systems and networks within an enterprise.
As a network administrator, you install software, applications, and hardware (keyboards, monitors, printers, and scanners) and establish communication lines between or among various computers in an office. These networks may be wireless or local area networks (LANs) and help users within and between offices share information. You upgrade hardware drivers, software, firewalls, and anti-virus measures on the system. Computer users may call upon you to provide technical support.
As many computers can be controlled remotely, you can generally perform most network administrator duties without being at the client's office or facility. This promotes the work-alone environment that introverts seek. If you pursue this as a career, you may expect opportunities for openings and substantial pay.
How much you can make
Between 2020 and 2022, the network administrator field could see 42,000 new job openings. The median annual pay rests at $83,510. For top earners, salaries can exceed $132,520 per year.
11. Online Sales
An online business selling gig affords you many of the benefits of working alone. If you sell through the site Etsy, you can combine your creative side or interest in a particular hobby with the ability to either earn extra money or even pursue full-time income in a regular business.
Sellers on Etsy offer crafts and gifts such as face masks, soaps, other personal care items, wall decor, calendars, and organizers. Establishing an Etsy account is relatively simple and does not consume much time.
Your creative talents and perhaps collectibles such as sports memorabilia can earn you extra money on sites such as eBay or Amazon.
Some successful businesses create online courses, free workshops, or digital products to offer additional ways to create leads and increase their income potential.
12. Photography
Nearly 64% of photographers work on an independent contractor basis. Freelance photography shares many of the same aspects of freelance writing for introverts. As an independent freelance photographer, you can select your assignments, schedule (adhering, course to deadlines), multiple clients, and pay rates.
Assignments take you to scenic views such as mountains, lakes, oceans, beaches, and other natural monuments. Those who are willing to pay for this work may have you photograph city scenes and human-made landmarks. You may have products or human models as your subjects.
For introverts, while photography is a job where you work alone, it does not translate to stay-at-home or even creature-comfort work. Some clients or employers may send you into extremes of hot or cold, strong winds, and other difficult natural elements.
Those breathtaking views of mountain ranges or overlooks or remote areas may require the stamina for long walks, hikes, or even climbs. You may have to enter areas of unrest or even war in some of the more daring assignments. Steadiness is key to clear photography.
In addition, you can sell your images to stock photography sites who will pay you each time your image is downloaded.
Interested in a bit more of a challenge? Open your own photography business and try your luck at being a small business owner. While small businesses require a great deal of hard work, they allow you to focus spending time on a career path you love.
13. Software Developer
Software development represents one of our top jobs for introverts, especially for its job growth. The field could see 316,000 new jobs between 2019 and 2029. In 2019, an estimated 1,469,200 employees held positions as software developers. That number could reach 1,785,200 a decade later.
The significant prospects of job openings arise from the prevalence of smartphones, tablets, laptops, desktops, and other digital or computing devices in the commercial, industrial, and personal spheres. The financial and healthcare industries use software created by developers to forecast the growth of investments, enrollments in healthcare plans, and operating expenses for medical providers or other sectors.
Even manufacturers of appliances, televisions, and other consumer electronics rely upon software developers.
Software developers design applications by understanding customer need for functions, performance, and securities. The tasks include testing the design, identifying security gaps or other functionality problems, measuring performance, and forming instructions for the programmers who supply the code.
Required Education
Majors in computer science or software engineering are common for software developers. You need computer programming courses, information technology, and subjects specific to the field you might work in. For example, software developers for banks may need classes in finance and marketing.
How much you can make
The potential for significant pay affords another reason for you to consider software development. The median annual wage for these professionals is $107,510.
14. Teaching English From Home
Remote and online teaching has grown among many institutions of higher education. With a pandemic in effect, it has become the preferred choice of many public and private elementary, middle, and high schools.
Aside from the preferences or necessities of staying at home, virtual teaching in subjects such as teaching English online allow teachers to make extra money to supplement a full-time instruction or stay-at-home housekeeping duties.
While you may interact with students, you work from your home and likely will not have much idle talk because of language differences. Your students probably do not quite have the grasp of the English language to have lengthy conversations in it.
The demand for virtual English teachers comes from half a world away in China and other parts of Asia. To meet this demand, platforms such as DaDa, iTudor Group, QKids, Teach Away, GoGokid, and VipKid pair teachers with overseas students.
Given a time difference of around 12 hours (depending on the time zone) between the United States and China or other parts of east Asia, domestic teachers may be able to teach English online during the after-hours from their regular jobs.
Required Education
Most virtual English teaching jobs require a bachelor's degree, with English being a major choice. You might find some courses in Chinese or other Asian languages helpful.
15. Transcriptionists
According to the Bureau of Labor Statistics, even with a median pay of $33,380 per year, medical transcriptionist jobs make great work opportunities at home or alone. Your primary equipment consists of a computer and an application that converts audio dictation from a physician or other medical provider to text.
Once you've accomplished the conversion, you proofread the text for obvious errors and then send the finished product to your client. If you're not looking for a full-time income from a medical transcriptionist job, orders sent your way by clients can provide extra money.
Indeed, you can find opportunities if you work as an independent contractor for those needing notes of surgeries and diagnoses transcribed. Hospitals and medical practices may turn to the outsourcing of transcription to increase productivity and reduce cost.
Transcriptionist jobs also exist in the legal profession. Otherwise known in many circles as court reporters, these workers transcribe trials, court hearings, and depositions. Unlike medical transcriptionists, those who transcribe legal proceedings typically do not perform all their work from home.
However, this job works well for introverts because settings such as a courtroom or a lawyer's office may not lend themselves to too much idle chatter. Usually, you are focused upon accurately recording testimony, judges' rulings and instructions, the objections, examination, and legal counsel arguments. Furthermore, you will use equipment to capture the participants' audio in the legal proceeding and convert them to text. Completing the transcript often occurs at home.
How much you can make
Court reporters earn a median annual wage of $60,130. Those in the top 10 percent fetch north of $106,210 per year.
Required Education
In becoming a medical or legal transcriptionist, it may help you to be familiar with the terminology. Thus, transcriptionists may need courses and health sciences, biology, and basic legal principles. Brief on-the-job training may help you operate computers and any other equipment used in preparing a transcript.
16. Truck Drivers
At first blush, you might not associate truck drivers with an introvert personality trait. These workers communicate with dispatchers, personnel at loading and receiving docks, and fellow drivers via CB radios. However, a truck driver's trip includes several hours to hundreds of hours alone, on rural highways and isolated or remote places.
With long hauls come days or even multiple weeks away from home or other opportunities to socialize. In some aspects, being an introvert may prove necessary to perform truck driving.
The trucking industry lends itself to many introverts because of the opportunity many have to work for themselves. An estimated 587,000, or nearly one out of every three, workers in trucking are self-employed. Nearly one in every two specialized freight drivers is an independent contractor. Drivers of technical freight haul items with non-standard (often oversized) items.
Required Education
Truck driving also brings fairly stringent qualifications. To be a long-haul truck driver, you must complete fairly extensive training with commercial trucks and earn your commercial driver's license (CDL). Meeting additional standards allows you to be eligible to transport hazardous materials.
Once you obtain the CDL, you must avoid speeding or other traffic violations and pass a physical every two years to keep the license. You might lose your CDL if you fail a drug or controlled substances test. Many of these tests are random and unannounced.
How much you can make
Full-time truck drivers have an annual median pay of $46,730.
17. Virtual Assistant
Virtual assistants perform many of the duties of secretaries and administrative assistants who report to a physical office. Within the scope of work lie tasks such as scheduling appointments and meetings, tracking deadlines, answering customer inquiries, and responding to emails. For some virtual assistants, scheduling deliveries and service calls are part of the work.
A virtual assistant is a great side hustle gig, especially if you're savvy with social media. Younger generations are able to make quick work out of social media requests for corporations and make a significant amount of extra income on their own time.
Being computer and technologically savvy plays a critical role as a virtual assistant. You might use Microsoft Outlook, Google Calendar, and other applications that help you with scheduling, task and appointment reminders, and sending emails.
Additionally, virtual assistants need to know how to use Instagram, Facebook, and other social media platforms to create content and send announcements or news about events, services, and products. You might use graphic applications and software to prepare charts or other presentations. Virtual assistants may use computers for research projects.
The virtual assistant job description also involves the use of customer service skills. You might send thank you notes, follow-ups to customer surveys or concerns. Effective customer service requires you to be able to speak and write. While a high school diploma usually suffices, some employers or clients might prefer virtual assistants with a bachelor's degree.
How much can you make
For virtual assistants, the pay can reach as high as $60,082 per year.
18. Web Design and Development
The prominence of computers, tablets, smartphones, and other wireless devices makes web developers and software developers workers in high demand. From 2019 to 2029, the web development field expects yearly job openings of 1,400, based upon 14,000 new positions during that decade.
Websites entertain, inform, and provide convenient ways for users to pay bills, order merchandise, and transact other business. The web developer designs the site's overall appearance, focusing on the arrangement of content and links. To ensure the site's technical soundness, developers test the designs to evaluate and improve speed, accessibility, capacity to handle users and functions. Web development also involves writing the codes for the photographs, links, videos, text, and other content.
Required Education
The education and training depend on whether you work as a front-end or back-end developer. In the latter category, you concentrate on the site's technical aspects, such as coding and instructions. For these jobs, you likely will need a bachelor's degree in computer science or computer programming. An associate's degree or even a high school diploma will suffice for front-end developers, whose work impacts the visual aspects.
How much you can make
Web developers earn on a median basis of $73,760. The highest salaries rise above $142,080.
19. Writing
Introverts prefer, as a rule, to communicate in writing rather than through the spoken word. Writing jobs involve research, outlining, drafting, revisions, and other tasks that, for many, are best accomplished away from crowds or the distractions of background noise or conversations of others.
I frequently write for various online publications that pay me per post. This is a great side hustle I have found to make an extra $1,000 a month with a minimal amount of work.
Freelance writing opportunities abound, primarily through the internet for writers and blogging. Several freelance writing sites allow you to receive assignments from multiple clients. Depending upon the particular freelance portal, your projects can fetch you a few dollars of extra money or several hundreds of dollars. If you treat writing as a full-time income source, the annual median wage for writers and authors registers $63,200.
With freelance writing, you can have a flexible schedule to meet the client's deadlines. The flexibility also includes the types of assignments available, which allow you to choose those items that closely match your interests, knowledge, and expertise. Many of these sites do not require you have extensive or even any prior writing experience. For some, your acceptance comes from passing a short test of your creativity and grammar.
Independent contractors populate the writing field. Approximately 63 percent of writers and authors are self-employed.
Within the freelance or online writing field lie bloggers. While many freelancers may serve multiple clients, a blogger tends to have recurring assignments for a single employer or a smaller set of clients. Many brands, such as GoDaddy.com, American Express, and Starbucks, use bloggers for content online or social media.
20. Technical Writers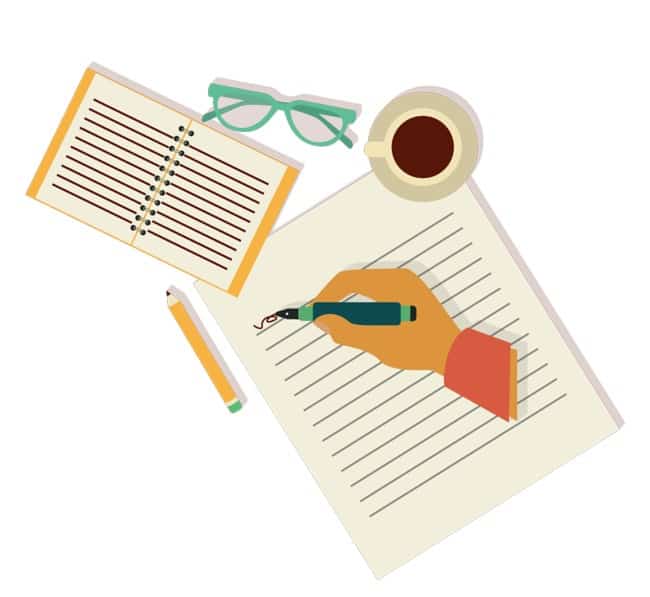 Technical writing belongs in a category separate from more general freelance writing and blogging. If you land such a gig, you will prepare content such as owners' or instruction manuals, installation guidelines, and frequently asked questions. These gigs are usually for appliances, electronics, vehicles, power tools, lawnmowers, and other products that require some technical knowledge.
The need to accurately deliver technical and specialized information requires you as a technical writer to have maximum concentration and minimal, if any, distractions.
Required Education
Due to the expertise needed for technical writing, these jobs may require degrees or backgrounds in construction, engineering, manufacturing, and business. English or journalism majors also have good chances of landing these jobs.
How much you can make
The full-time income figures reflect the specialized nature and expertise required for these positions.
On average, technical writers earn $75,500 per year and hold a median annual pay of $71,850. Those at the top of the pay scale enjoy salaries above $114,930 annually.
Creating a portfolio of scientific, medical, and engineering publications or as interns for industrial manufacturers, healthcare providers, and academic institutions affords experience and illustrates your talents.
21. Food Delivery Driver
The past year has accelerated the growth of food delivery companies such as GrubHub, DoorDash, and Postmates. As a food delivery driver, you will have limited interaction with people. From responding to the restaurant to grab the order to drop it off at the doorstep of the customer, interaction with others is limited.
Required Education
There are no minimum education requirements for these jobs, but most of them require employees to have a year of driving experience and be 18 or 19 years of age, depending on the company.
How much you can make
Income from these jobs depends on the number of hours you work and the days and times you're available. Nights and weekends are typically when most ordered are made, so it depends on when you are available to work. According to ZipRecruiter, you can make between $22,000 to $52,000 a year in food delivery services.
Choosing The Right Job Where You Work Alone
Whether you're chasing financial freedom or a high-income job where you don't need to work with people, working alone can be a great way to stay focused. There is an almost unlimited number of ways to land clients and make an attractive income by working alone on your computer.
Take your passion and find a way to bring value to others with that passion. Use your spare time to build up your ideal career and focus your time and energy on making it the best side hustle turned full-time job in the future!