Many jobs are suitable for motivated teens, and some easier jobs, like being a barista or a dishwasher, are ideal. There are accessible online jobs for 15-year-olds to make some extra money, such as online tutoring, completing online surveys, virtual assistance, and creating and selling crafts online.
Those who wish to have more casual employment could consider working for their family or friends if available. Although there are some easy jobs, they can offer young people the opportunity to develop their skills further, and they can usually receive on-the-job training. There are many different options available when it comes to submitting job applications for 15-year-olds. This article will discuss 15 easy jobs for 15-year-olds. You are sure to find something that interests you. This article will also detail the laws you will face when you start looking for a job for 15-year-olds.
Most entry-level job opportunities require some education qualifications to be proven, and some previous experience would be helpful. Some workers will have high school diplomas or valid drivers license if you are 16 and above. Workers should expect to be able to spend long hours on their feet and also be able to lift weight of up to 40 pounds. They should also be willing to use customer service skills and work for some consecutive hours to build up their knowledge and application. There are career exploration programs that allow job shadowing, apprenticeships, or mentoring. Some suggest that these are not worthwhile and do not address learning effectively. Further education and study are promoted, with many addressing their job prospects early on.
How Old Do You Have To Be To Get A Job?
According to the US Department of Labor, there is a requirement for the minimum hiring age of employment to be at least 14 years of age, and there is a limit for the number of hours worked by minors under the age of 16.
This is set by the Fair Labor Standards (FLSA) for the wages they receive, the hours they should work, and the safety requirements for minors.
Generally, minors should be prohibited from working in a hazardous environment, such as excavation or operating power equipment. However, a minor can work for their parents and be involved in agricultural work on non-school days.
It depends on the specific state and its state laws for employment. The law should seek to protect minors where possible and ensure that they are working within the confines of the law.
The Department of Labor can be consulted for specific information about child labor and whether any special conditions apply to particular job roles.
According to the Labor Department, the minimum wage poster should be put in a prominent place in the workplace. There are strict child labor laws and child labor rules, so these must always be abided by.
What Hours Are Minors Allowed To Work?
Minors are allowed to work up to 8 hours per day and not exceed that. They should not exceed 3 hours a day on a school day and should not work more than 18 hours per week while still at public school. They should also work after 7 am and not work after 7 pm. This is in accordance with the legal hours for jobs for minors in the US.
There are some opportunities for training wages for new hires, and some local governments will set their own minimum wage rates rather than apply the state minimum wage. The laws of each state must be consulted when hiring people of the age of 15.
Information can be found on the websites of the state labor departments.
Private schools should also be consulted for their school timetables and how this could best fit minors who wish to work outside of school hours in their school district.
The employment of minors needs to be carefully considered by employers to ensure that the guidance issued by the labor department is followed correctly.
Other considerations are the use of public transportation as a means of getting to work. The 15-year-old would need to ensure that they can get to work and that it is feasible.
There are civil penalties or criminal penalties for those who fail to follow the laws and abide by them when it comes to employing minors.
The provision for child labor ensures a Fair Labor Standards Act (FLSA) is administered by the Wage and Hour Division (WHD). The purpose is to protect the opportunities of minors in Education and to ensure that they are not employed in jobs that cause them to have difficulties concerning their health.
16 is usually the age at which minors can work in non-agricultural work, although minors aged 14-15 may work outside of their school hours but with certain work restrictions.
However, minors can work as a newspaper delivery person or performing on television. They can also work for their parents in a non-farm business that is owned. These types of jobs must be safe and not involve any form of manufacturing or occupation that has been declared as hazardous for work; otherwise, it would not be deemed suitable for a 15-year-old to work. Benefits such as paid vacation, sick time and paid holidays are typically not awarded to minors since they do not work a full-time shift.
18 Best Jobs For 15-Year-Olds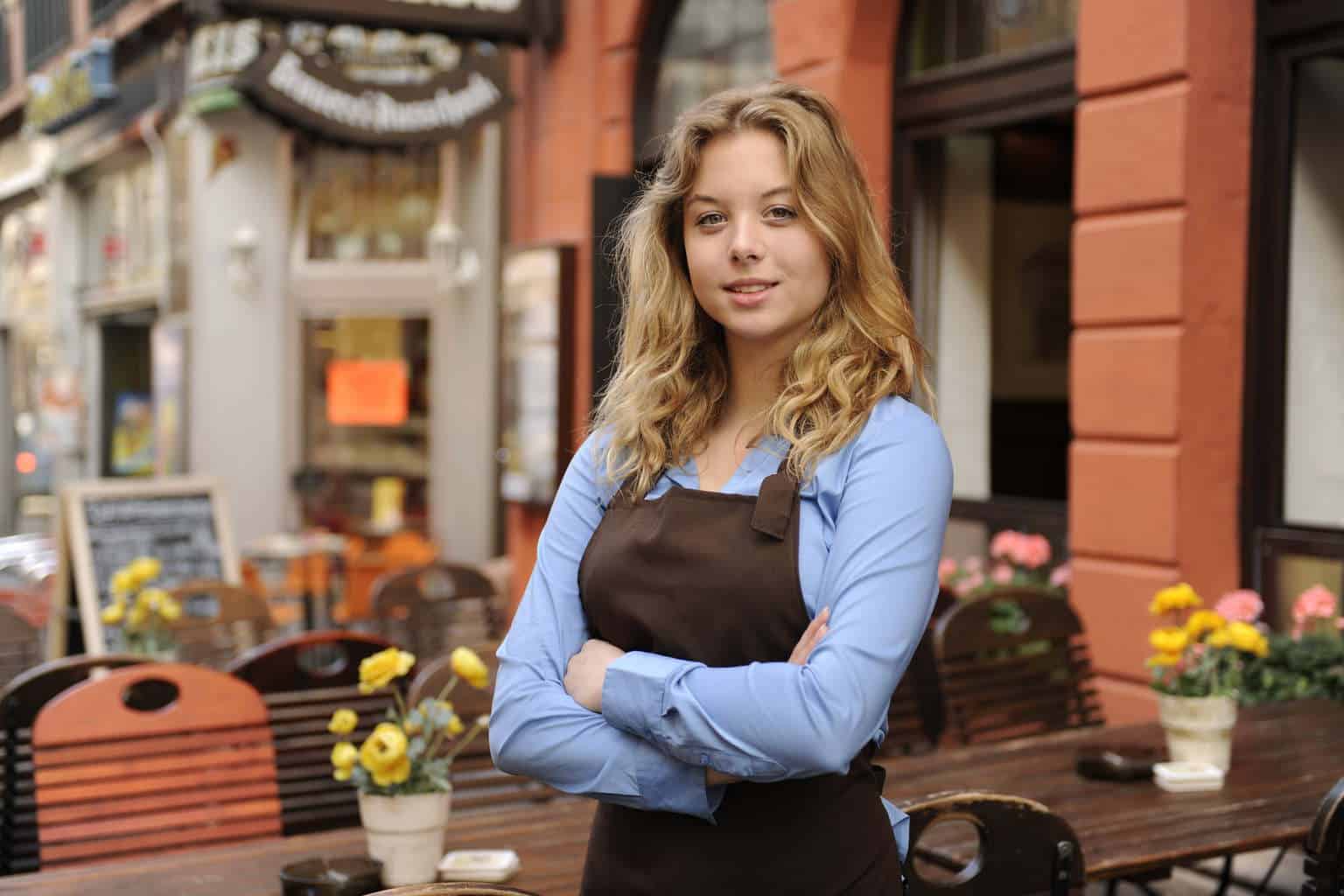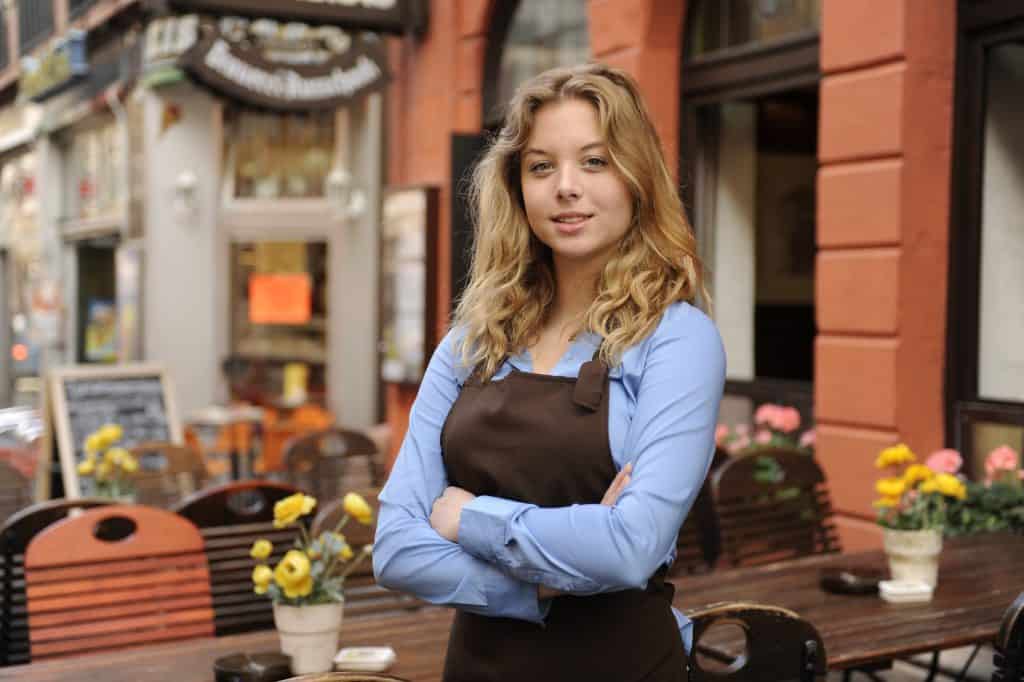 Here is a list of 15 easy jobs that are suitable for 15-year-olds:
1. Barista
Working as a barista in a coffee shop is ideal for 15-year-olds as they can learn to make and serve coffee and develop customer service skills. A barista can help customers choose what drink they would like and upsell other items such as sandwiches and cakes. They can develop their skills in working as a team with their colleagues and communicate well. This role allows for skills to be developed that can be transferable into other positions in other industries in the future for career development.
The national average salary for a barista in the US is approximately $14 per hour. A barista can also earn tips of $20 per day.
2. Dishwasher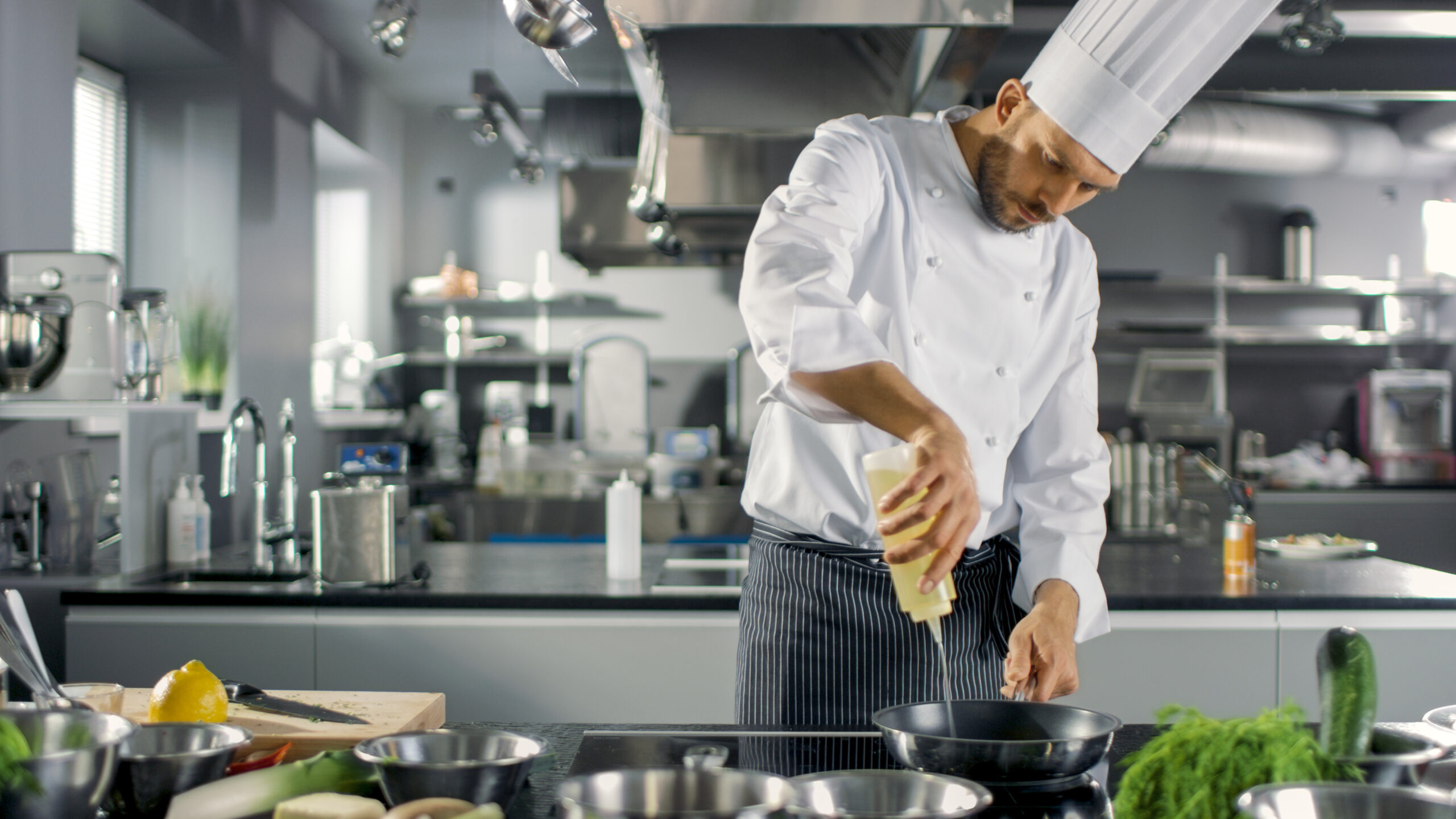 It may not be all glamour getting elbows deep in soap suds, but a dishwasher in a restaurant kitchen is an important job. A dishwasher has the role of ensuring that all of the dishes, glasses, and cutlery are all washed. They may also be expected to collect dirty dishes from the restaurant. It is an easy way to make money, requires minimal training and it is quite a physical job.
A dishwasher's average salary is $13-15 per hour. The hourly earnings are quite reasonable considering the primary job role and requires no formal education.
3. Lifeguard
Working as a lifeguard is an excellent job for 15-year-olds who live in an area where swimming pools are widespread. A 15-year-old can work as a lifeguard at a traditional swimming pool, at the bottom of water slides, wave pools, and even lazy rivers. They are usually trained at work. The lifeguards are not recommended to work at natural water sites such as oceans, rivers, lakes, or canals in accordance with the labor rules. Working as a lifeguard will require in-house training and possibly ongoing training.
They have a vital role as it could be lifesaving, and they can earn $9-10 per hour at an entry-level position.
4. Retail Worker
Working in this sector is ideal for someone interested in clothes and fashion, although retail can go beyond selling clothes to many other items. It would be helpful for someone interested in the sector to build up their work experience while getting paid. They can also develop customer service experience and interpersonal skills in a team setting. It can also allow for some comparative shopping between retail stores. Working in a retail environment can be exciting for a young person.
A retail worker can expect to earn $14-15 per hour.
5. Grocery Store Cashier
This is an ideal role for someone who likes to deal with the general public and can provide a friendly and cooperative service as a cashier. They can develop their customer service skills and build rapport with others. A grocery store cashier takes payments by various means for goods purchased in-store. Some grocers also hire floral clerks in their floral department. Being able to talk to other people is a must and an excellent way to develop confidence and interpersonal skills.
They can expect to receive $13-14 per hour, as the national average salary in the US.
6. Fast Food Attendant
A fast food attendant is responsible for ensuring that orders are received promptly from customers and delivered to them for food service. The kitchen should be kept clean, and the environment should be organized and smoothly operated. Working in this remit means that key skills can be learned, such as collaborating as a team is vitally important for the efficiency of the business. There may be an opportunity for some perks, such as food vouchers.
A fast food attendant can earn $9-10 per hour in the region.
7. Restaurant Host/Hostess
A restaurant host/hostess ensures that customers are greeted at the door. They then must lead their customers to the tables and present them with the menus. They should also provide further information about the specials available and any cutlery, if not already available at the table. They also need to ensure that the restaurant is at a capacity that the staff can handle so it is manageable for servers.
This type of role may incentivize a young person who wishes to become a chef, and they would be able to have the experience of being in the kitchen. They could always apply for other roles in the kitchen as they gain more experience and confidence in how the kitchen is run in the business. They may even aspire to have their own restaurant one day and learn how to run it.
A restaurant host/hostess should expect $14-15 per hour.
8. Concession Stand Worker
Working in a movie theater has many perks, so it is a popular choice for a 15-year-old to want to do. They can often have access to free tickets, allowing them to watch their favorite movies. They can also learn how to build communication skills and multitask in their role.
They can make a decent hourly wage of approximately $9 per hour.
9. Caddie
A caddie is essential for golf courses and country clubs. The caddie usually assists the golf players with their golf bags, and they can be requested to carry them for the players. They can also be asked to clean the golf balls, rake the sand bunkers, hold up flags and provide some information to the players on which club to use at each golf stage.
The national average salary for a caddie is $19 per hour.
10. Landscape Laborer
Working as a landscape laborer is a physical job that would suit someone who has a love for the outdoors. They can also build up their physical strength and general fitness while working outdoors. They would usually work on the instruction by a senior landscape laborer under direct supervision to complete labor tasks. Their employer needs to ensure that they are working under the labor law correctly so it is not deemed dangerous or unsuitable for a 15-year-old. This would need to be carefully checked to ensure it is law-abiding.
Many of the jobs available are non-agricultural jobs, so the opportunity to work as a landscape laborer could be an option to work outdoors.
A landscape laborer can expect to earn $11-12 per hour.
11. Ice Cream Shop Worker
The role of an ice cream Worker is ideal for customer service. An ice cream scoopers can serve products, answer customer queries and collect payments. They can also ensure that the stock levels are maintained and that they have adequate supplies for their customers.
An ice cream shop worker can expect to earn $14-15 per hour.
12. Babysitter
Babysitting is a classic job for teens to make extra money. Working as a babysitter can provide parents and families with some rest and the ability to attend social events. Babysitting is usually conducted in the home of the child/children, and the 15-year-old has the responsibility to ensure that their welfare is maintained.
Their primary responsibility is to ensure that the children are entertained and that they can help them. Any issues should be reported to the parents/family according to their specific instructions. It can be a nice earner for a 15-year-old, especially if it is local. Having access to a motor vehicle may be required for transport to work.
A babysitter can expect to earn in the region of $7–10 per hour. Many parents hire 15-year-olds to watch their children, so look around your area for babysitting jobs. You can also ask friends and relatives to find babysitting jobs or advertise your services on social media.
13. Camp Counselor
Working at a camp is an exciting opportunity for a young person like a 15-year-old to be able to lead different games, singalongs, and other camp activities. It is most suitable for extroverted people who can develop their seniority into a higher counselor position once they have more experience. They should be between the age of 16-18 years.
Being a camp counselor is fun because you can enjoy fun activities with younger campers. Most camp counselor jobs tend to lead groups of younger campers. As a camp counselor, you might help younger campers with crafts, teach them various skills, guide them through sporting events, or assist with cooking and cleaning. Summer camp counselors can earn around $25 per hour.
14. Dog Walker
Another classic job for teens like 15-year-olds is dog walking. Dog walkers can work independently, or they can work for a registered dog walking business. They can take out a dog individually or in a group. They can be expected to take each dog out for a walk based on the instructions from their customers. They can offer this service on weekends and even during the week after or before school hours.
They may be able to take on more work when it is a non-school week, and the hours that can be worked during a non-school day are more. A 15-year-old may be able to set up their own dog-walking business with the help of their family and friends. It would be a marvelous way to earn money while still studying at school and save some money. The only difficulty is that the work would need to be within the local community, as using public transportation would only be an option if it was for the commute.
The hourly rate is in the region of $15-20 per hour. The national average hourly wage for dog walkers is $17.87 per hour. Pet sitting is another option for 15-year-olds who love animals to make extra money.
15. Online Tutoring
If you excel in an academic subject, an easy job for you as a 15-year-old is to tutor younger students in that subject or subjects to make some extra money while helping others succeed. You can tutor others over the internet through video chat or instant messaging. All you need to become an online tutor is a computer and an internet connection. You can tutor as a college student through email.
As an online tutor, you can expect to earn anywhere from $15 to $30 per hour, depending on your experience, the subject/s you are teaching, and who you are working for. Many parents hire teens to tutor their children.
16. Complete Online Surveys
Another easy way for 15-year-olds to make extra money is to complete online surveys. Online surveys are an excellent option for those teens who want to make money online. You can do it from the comfort of your home in your free time. Some survey sites or companies will pay teens to complete online surveys.
Surveys do not pay much, so you will not be able to make any significant money from this online job for 15-year-olds. However, it is easy to make some extra cash every month. How much you can make per survey will depend on the length and difficulty of the survey. Typically, you will earn only a few cents per survey that you complete, but some surveys can pay as high as $50 per survey.
You must sign up with reputable survey companies and complete surveys as soon as they become available. Some survey sites that hire 15-year-olds include Swagbucks, Toluna, Valued Opinions, LifePoints, and Survey Junkie.
17. Become A Virtual Assistant
Being a virtual assistant is an excellent job for 15-year-olds who are organized and have good verbal communication skills. As a virtual assistant (VA), you will help small businesses, bloggers, or influencers with varied tasks. You may be asked to manage their inbox, do data entry, create designs, write content for websites and/or social media posts, and carry out other tasks from affiliate links. However, you can choose what services you want to offer, and potential clients can hire you. You can even specialize in one particular service, like Pinterest management, and earn more money as a specialized VA.
You can get virtual assistant jobs by advertising your services on Fiverr, social media, or on your own website. You can earn around $20-25 per hour as a general VA.
18. Become A Social Media Assistant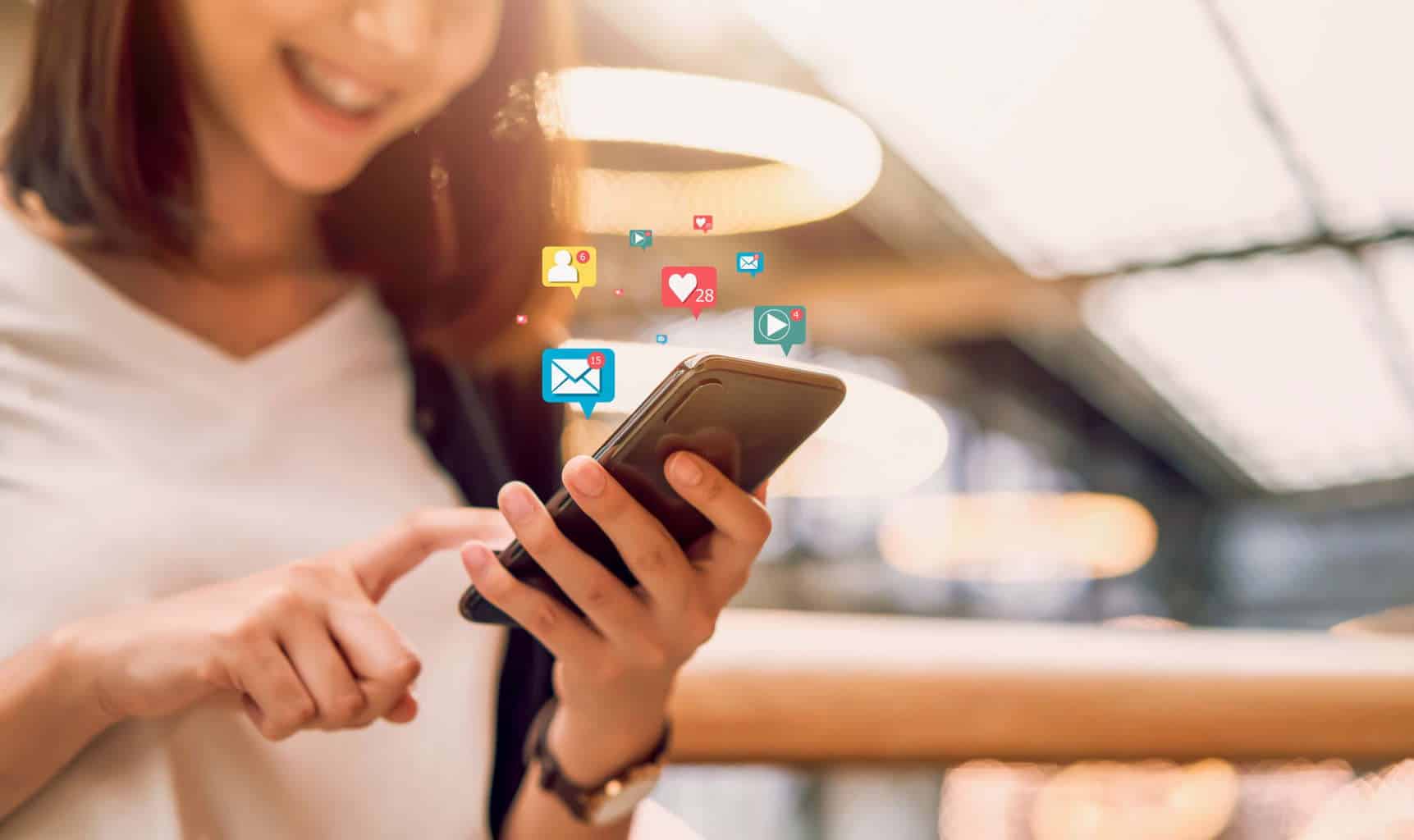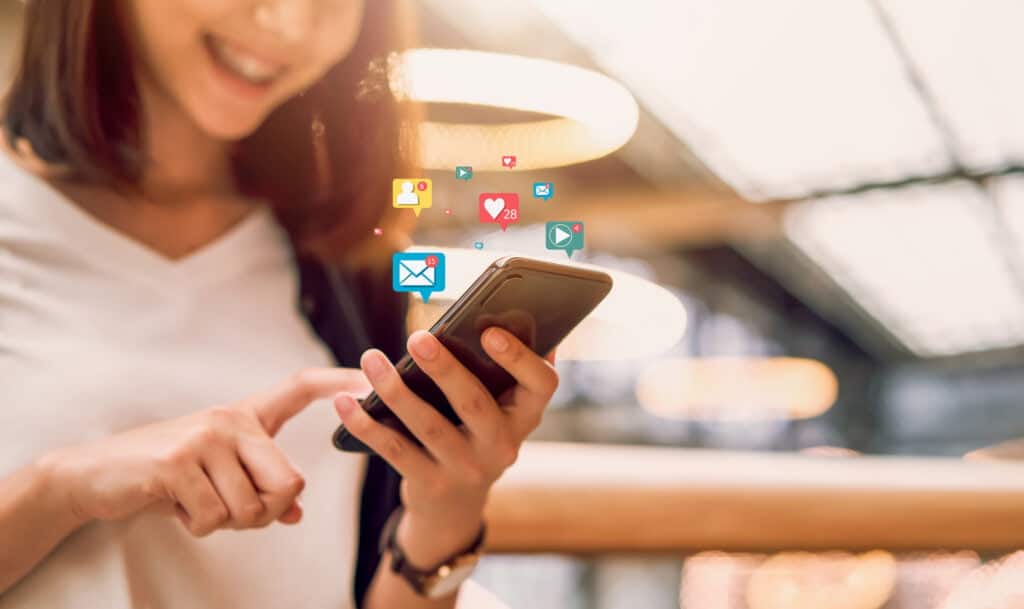 Most teens are social media savvy these days. If you are familiar with one or more social media sites, you could start making money at a young age as a social media assistant. Many companies and individuals hire teenagers to manage their social media platforms. You may be able to work as a freelance social media assistant for businesses and brands.
You can find social media assistant jobs on websites like Fiverr. Another option is to approach local businesses to see if they would be interested in your service. You can earn $15-20 per hour as a social media assistant.
Conclusion
The jobs listed for 15-year-olds are good options instead of having to find career exploration programs which may be time-consuming and not always available. Instead, an easy job for a 15-year-old like the ones stated means they can already start to form their own opinions about the type of work they like best and what they wish to do in the future. It is important to choose the types of jobs that interests you so that you can enjoy doing it while making money for yourself.
Frequently Asked Questions: