There are a few steps that you will need to consider before you embark on a career as a dermatologist. First, you will need to consider if you want to help people to achieve healthy skin and diagnose and treat skin issues.
It will require several years of training to become a fully-fledged and licensed dermatologist, so learning about the position and its requirements will help you to determine whether this is for you. Read on to find out how to become a dermatologist.
What Is A Dermatologist?
A dermatologist is a medical doctor who specializes in conditions that affect the skin, the body's largest organ. Dermatology predominantly focuses on health issues that affect the skin, although it can also focus on hair and nail conditions. A dermatologist can take on many different specialties and develop their career further.
Dermatologists must be emotionally stable, motivated to serve others, able to work long hours, and willing to engage in lifelong learning. Compassion for patients and good communication, organization, and problem-solving skills are key. Dermatologists should also be detail-oriented, manually dexterous, and patient when dealing with individuals or young children who are anxious about treatments.
What Does A Dermatologist Do?
A dermatologist uses different cosmetic and medical procedures to manage the various health issues affecting skin, hair, and nails. They are likely to request an initial appointment with their patient for a consultation so that they can form an individual treatment plan.
They should know the medical history of their patients and any known medical conditions. They may also prescribe topical medications and make recommendations to their patients based on their individual lifestyles and care for the skin.
A dermatologist is a doctor with a background in medical education who can diagnose and treat many health conditions concerning skin, nails, and hair. They can diagnose and treat over 3000 diseases and have extensive knowledge of cosmetic disorders. In addition, they can treat cosmetic conditions such as acne, birthmarks, scars, and warts.
A dermatologist can also correct skin tone, remove hair on the face or body, help tighten the skin, remove tattoos, and treat cellulite.
Dermatology Procedures
The dermatology procedures vary, although some of the more popular procedures include botox, dermal fillers, exfoliation treatments, laser hair removal, and non-invasive fat removal for a better appearance of cellulite.
Botox injections are whereby the injection of a botulinum toxin into the skin is meant to temporarily reduce the appearance of wrinkles by reducing the contraction of facial muscles. It can be used as a method to fight the aging process and provide a youthful appearance. It continues to be a popular method as an anti-wrinkle treatment.
Dermal fillers aim to improve the skin's appearance to be more youthful. An injection is made into the face, mainly where there are lines or wrinkles, and the appearance should be a volumizing effect.
Different types of fillers include synthetic, collagen, or hyaluronic fillers. It is advisable to consult a doctor to determine which is the best type of filler. This is also gaining popularity, with people opting to have dermal fillers to provide more of a youthful appearance overall.
Exfoliation treatments are a process of removing dead skin cells that are unhealthy for the skin if they are left to build up unnecessarily. One of the processes is the physical exfoliation of the skin to remove the dead surface cells.
Microdermabrasion is another popular method is microdermabrasion where some tiny crystals are sprayed onto the skin so that they can be used to cause friction against the middle part of the skin. This can then smooth out lines and improve the skin.
Chemical peels are also a popular method to exfoliate the skin, and they are usually acidic, so the technique is more effective for skin care.
In laser medicine, laser treatments are commonly used to exfoliate the skin so that they can help to stimulate collagen production. Another method to stimulate collagen production is intense pulse light therapy (IPL), which can help manage sunspots, wrinkles, and small vascular spiders.
Laser hair removal is the process by which the hair follicles are damaged by using a laser which subsequently delays hair re-growth. It is not a permanent hair removal treatment, so it must be repeated once the hair grows back.
Some people have their tattoos removed by dermatologists using laser treatments, which are more efficient and safer than previous methods. In addition, some tattoos are no longer in fashion, so the patient may simply want them removed.
Skin tags or moles, which can be classed as common skin conditions, can be removed using specific treatments to improve the skin's appearance. They can usually be removed using surgical scissors and/or liquid nitrogen. Surgical training will be required before the dermatologist can do this.
Fat removal treatment (non-invasive). A non-invasive treatment that can remove stubborn pockets of fat. Despite exercise, some pockets of fat are difficult to remove, so a dermatologist can target these and permanently remove them.
They use the process of using ultrasound waves or injections so that they can target and kill off the fat cells so that they no longer exist. The methods include using topical creams and injections or ultraviolet (UV) light therapy.
The aspects of treating cancer are especially of concern as chemotherapy is used. For example, topical chemotherapy is applied in dermatology, whereby topical creams for anti-cancer medicine are applied directly to the skin. This is an option instead of being administered by mouth or directly injected into a vein for medical application.
How Long Does It Take To Become A Dermatologist?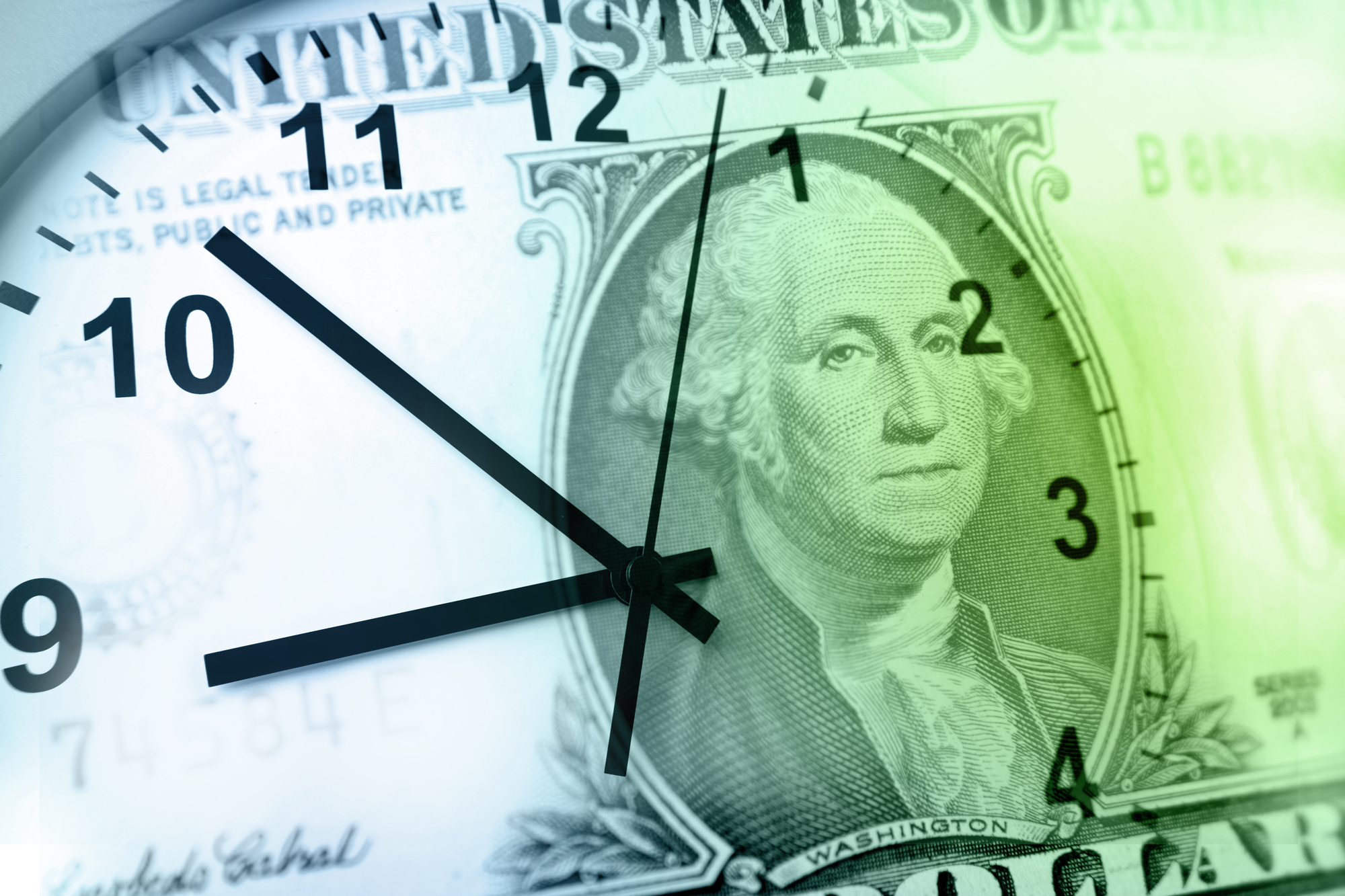 It can take up to 13 years to become a dermatologist with all the required undergraduate studying, medical training, and dermatology residency programs. A dermatologist must complete an undergraduate degree, although they may choose to study biology initially and then progress into a medical science degree in dermatology.
The length of the course may vary according to the cohorts available and the choices made by the applicant. Degree paths can vary according to the applicant's educational background; they technically have to train as if they were a medical doctor, like medical students, to gain hands-on experience.
Most undergraduate programs take approximately four years, but they can take significantly longer, with some programs taking up to six years to complete. A four-year accredited medical school is required initially. Candidates for dermatology need to have a degree in science – biology, chemistry, or a pre-medical degree program.
They should also enroll in as many courses as possible that are related to science and mathematics so that they can enhance their knowledge for application to medical school. It can be a competitive industry, so having a background in anatomy and physiology is worthwhile, as experienced doctors would.
How Much Do Dermatologists Make?
According to the latest figures, dermatologists make approximately $371,000 as the average salary in the US, although the range can fall between $319,000 – $433,400 per year. Their career journey to reach that level is likely to be extensive.
As the above salaries are based in the US, salaries can vary worldwide, so it is worth checking online for the approximate salaries each country offers.
Career Path To Becoming A Dermatologist
Educational Requirements
Undergraduate Degree
A dermatologist is required to have an undergraduate degree and a doctoral degree in dermatology to enter the industry. It is usual for a candidate to complete a Bachelor of Science degree so that they can prepare for medical school. A dermatologist would usually major in science, such as biology, although they may prefer to embark on Health Sciences or even English for their degree.
Medical School
Once the undergraduate degree has been earnt, medical school can be applied for. In medical school, a medical school program will have more advanced topics, including pharmacology and even medical Law. Dermatologists usually apply to earn their M.D., which stands for Allopathic for a trained physician role.
It can take up to a year to complete an internship which is closely followed by a 3-year residency in dermatology to become a specialist in the field.
Clinical Rotations & Residency Programs
Dermatologists are required to complete clinical rotations covering many specialisms, such as internal medicine. The medical practice means that the trained dermatologist can learn from other practitioners and extend their classroom knowledge as medical school students would in hospital training.
Dermatology residents are also required to complete training and study in areas such as laser surgery or cryosurgery to build up their knowledge and expertise. A dermatology clinical residency can take up to 3 years to complete with on-the-job training.
Pediatric dermatology is a specialism that may be selected for expertise in diagnosing and managing childhood skin diseases. It also includes the management of pediatric medication management. A pediatric dermatologist will ensure that children receive the best possible medical care in the industry.
Osteopathic schools offer supplementary lessons in standard medical sciences and practices with instruction on providing diagnosis, particularly with health problems such as circulatory issues.
Certification And Licensing Requirements
As with all medical careers, the certification and licensing requirements for a dermatologist require several years to obtain, including the areas of specialism, which also require study. They need to become what is defined as a board-certified dermatologist to practice.
Board Certification & Licensure Exam
To become a board-certified physician, a dermatologist is required to have an MD from an accredited medical school and a valid dermatology license. In addition, they must have also passed the core board examination, which is a major requirement for dermatology.
They should have completed a fellowship in a specialty such as dermatopathology. This is the combined study of dermatology focused on the skin and the study of pathology related to the study of the disease.
Continuing Education & Professional Development
Dermatologists can enroll in courses as part of their continuous professional development online or attend in person. Some of the practical skills can include general dermatology with evidence-based lecturers, which are held by experts in the field. Other topics include extensive management of some skin conditions, including infections, rashes, lumps, and simple dermatologic procedures.
A dermatologist must continue to keep up to date with the latest professional development to continue their education in the best way. As with any medical field, there are always new and up-to-date ideas, methods, and treatments in an ever-changing scientific and research-based medical field.
Clinical Practice And Specialty Areas
Once a dermatologist has reached the end of their training, they must decide what career path they wish to pursue. Due to the change in many practice types due to a changing healthcare setting, it is important for trainee dermatologists to fully recognize and decide what they will do long-term for their careers.
It can be difficult for a dermatologist to make these types of decisions with their limited capacity due to relatively little exposure and experience in the difference between practices. They will likely wish to change their practice within five years of employment.
Private Practice V.S. Group Practice Setting
Working in private dermatology practice has been less advisable or pursued due to uncertainty about private companies and the packages that they can offer employees.
Work-life balance is also potentially an issue with expectations of long working hours and a younger generation valuing this over salaries. Private practices are potentially more at risk if they are smaller and more likely to sell out to larger companies.
A group setting where there are multiple office locations may offer better packages and longevity, although they are also more pressured by local governments. In addition, there may be more of a focus on generating income from patient care and less time spent on researching or teaching.
Academic medicine seems to be pursued by those who wish to pursue a fellowship program or be more involved in research-based studies. However, with a lack of mentoring and a general practice environment not seen as fulfilling, there is a loss of interest in academic careers. As a result, there is also a shortfall in opportunities in academia.
Mohs Surgery, Cosmetic Surgery, Laser Treatments, & Other Specialties
Mohs surgery
Micrographic surgery or Mohs surgery is a procedure that is known to treat skin cancer which involves the removal of thin layers of skin until no signs of cancer are shown. A skin biopsy would have uncovered the signs of cancer. This is an invasive method, but it reduces the requirement for more surgery. It is also referred to as Mohs micrographic surgery.
It is most useful for keeping as much healthy tissue as possible, including sensitive areas around the eyes and mouth. Care needs to be taken around the mucous membranes of the skin, which are the moist inner lining of specialties and body cavities such as the mouth and nose. Mohs surgery is also useful for treating areas that are hard to define and large.
Cosmetic Surgery
Due to the recovery, cosmetic services and procedures have become more than and significantly less invasive procedures that are preferable to surgical procedures. Therefore, no additional certification is required to enter the specialism of cosmetic dermatology for non-surgical cosmetic procedures, such as both laser hair treatments and fat reduction treatments on the rise as effective treatments.
This can include reconstructive surgery, consisting of cleft or lip palate repair, although it could include treatment of head injuries in emergency medicine.
Laser Treatments
are used for treating pre-cancerous skin to reduce wrinkles. The treatments are effective at reducing redness on the skin, broken blood vessels, and spots. The treatments are non-invasive, but there may be some bruising afterward. Some light therapies can help to treat redness and enlarged blood vessels. Cancerous spots may also be treated.
Other specialties, such as plastic surgery, can be linked to dermatology in terms of the overlap in aesthetic medicine. There is a collaboration to ensure that they offer referrals and can assist their patients to improve their skin health. Some cosmetic dermatology treatments include reducing premature aging and skin so that it has a better skin texture and suppleness.
Another specialty is that of an immune dermatologist responsible for treating skin conditions that have arisen from an inadequate response that the body's immune system has generated. An example of this would be defined as an autoimmune disease in dermatology whereby the skin may blister and form some type of skin infection that would need to be treated by a skin specialist.
Salary And Job Outlook For Dermatologists
The salaries for dermatologists are 200% above the national minimum wage in the US, and the salaries are likely to stay stable with the demand in the sector. Therefore, the job outlook for dermatologists is good, with them being in demand, and the number of dermatologists required is set to increase over the next few years.
Demand for a healthier lifestyle and reduced appearance of aging makes this vital for the general public, and the increased cosmetic dermatology is another asset. The top medical students are also opting to embark on dermatology instead of other types of medical specialties due to the high salaries offered and more independence.
Additional training in the profession also allows for more specialization and higher compensation due to the nature and intensity of the expected workload.
Dermatologists deal with more than 300,000 skin conditions which is an amazing fact to consider. Dermatology can also be applied to anyone of any age, which also makes it remarkable. A dermatologist can work in a hospital, clinic, or private provider. They can also set up their clinic and practice independently.
Overall, a career in dermatology is probably one of the most preferred medical professions, making it very competitive to apply for. It is also a fast-paced environment that can be demanding and require detail-orientated procedures.
A dermatologist is also likely to have opportunities to gain further training, development, and medical specialty and work hand-in-hand with medical doctors when required. They are highly compensated for their work with salaries of $400,000 annually. Future dermatologists have a good outlook, an excellent work-life balance, and top salaries.
5 Types Of Dermatologists
1. Aesthetic Dermatology
Aesthetic dermatology is based on protecting, maintaining, and restoring skin health and its appearance by using medical treatments. This can include laser treatments for hair removal and botox treatments.
2. Inpatient Dermatology
This refers to when a patient needs to be admitted to a hospital for treatment for there to be adequate management of their treatment(s). This is only available in selected hospitals.
The most likely requirement for inpatient dermatology is for elderly patients who require more aftercare and support, particularly if they have co-morbidities such as diabetes, hypertension, or heart disease. It was also likely to be the case when biopsies or blood samples were required for further analysis. Dermatitis featured more prevalently with cases for inpatient dermatology.
3. Surgical Dermatology
Surgical dermatology refers to some form of energy being used to destroy body tissues. This could include mechanical energy when a scalpel or needle is used for an incision to be made. It could also apply to treating varicose veins by using chemical energy to exert power upon them for their removal. Surgical dermatology is the application whereby the structure of the skin is changed.
4. Pediatric Dermatology
Pediatric dermatology applies to the treatment of skin conditions that occur in children. Pediatric dermatology is a subspeciality for preventing and treating skin conditions that can occur in childhood. Subspecialty training is required for pediatric dermatology once the initial dermatology training has been completed.
5. Cosmetic Dermatology
This is a specialized field focused on the procedures used to improve the skin's overall appearance. This is usually localized to the face and neck. Some treatments include treating black spots on the face, discoloration, acne, and blemishes so that their appearance can be improved remarkably.
Cellulite and fat removal is also a part of cosmetic dermatology, and the process includes whether the options are determined to be safe for the patient and whether to proceed with it.
The Pros And Cons Of Becoming A Dermatologist
One of the most unfavorable aspects of embarking on a dermatology career is that you will need to study for several years to be fully qualified. You must also be knowledgeable and dedicated to the profession to succeed. You also have to be prepared that the medical industry has a demand for dermatologists, and the industry is super competitive.
You should consider that it may take over eight years of advanced training and will also be at a substantial cost. This will include a Bachelor of Science degree, and you must build up specialism by completing specialist courses and continuing with your professional development.
If you decide to eventually open your clinic, then you will also have this as an additional cost to bear, and then you will also have to consider how to fund this.
The main positive is that you will earn a decent salary of at least $300,000 annually. In addition, the profession can offer flexible hours, and it can also be lucrative for treating the broad medical conditions that affect the skin and hair. You can also expect projected growth in your development and training, although it can still be a demanding career overall.
As a dermatologist, you will likely have to face blood and the depths of surgery, which is not for the faint-hearted. Some skin conditions may be unpleasant at first, but with hours of training and getting used to handling blood, it is likely to become more comfortable over time. They may also be required to provide chemical peel therapies or treat sun damage and discolored skin.
Working with people is another challenge faced in the profession, as it demands daily dealing with patients. It also requires teamwork and collaboration with colleagues on a day-to-day basis which may not suit some people.
A dermatologist needs to be empathetic; what may seem like a minor concern to a patient could be diagnosed as severe. However, the incidence of dealing with emergency procedures is less likely to be prevalent in the medical profession of a dermatologist, although it can still demand irregular working hours. The hours can also be long and demanding for patient consultations.
There is a question of liability in dermatology as a dermatologist can potentially be sued, particularly in a specialism such as cosmetic dermatology, where appearance matters for the final and overall result of treatments.
You can have the opportunity to use new tools in technology which can assist with the diagnosis of skin conditions. Treatments can also be made more accessible with the improvements made to telemedicine and robotics in the industry.
The work may start to become repetitive with many of the same occurring skin conditions seen daily, which are more common.
These include aspects such as acne. The advantage is that it can help in the knowledge and expertise of the dermatologist in treating some of the more common conditions.
Dermatologists are responsible for ensuring they can determine eligibility for cosmetic procedures such as microdermabrasion or liposuction. They can also provide consultations to other health professionals.
They need to ensure that they keep up to date with the latest developments, participate in professional organizations, and attend conferences, which can all be time-consuming in addition to the dermatologist's daily responsibilities.
Conclusion
Overall, to become a dermatologist, it is worth determining whether you will be able to withstand the training and professional development ahead in all aspects of dermatology. Dermatologists must have emotional stability and show long-term commitment and dedication to their profession.
They must also ensure they can hold compassion for their patients with excellent problem-solving skills, communication skills, be detail-orientated, and be patient when dealing with day-to-day activities concerning their job role and profession in this competitive field.
Frequently Asked Questions:
How Hard Is It To Get Into Dermatology?
Dermatology is difficult to get into as it is one of the most competitive medical professions to embark on. However, it offers one of the highest compensation and work-life balance, so it is desirable to apply to become a dermatologist.
Can I Become A Dermatologist Without MBBS?
It is only possible to become a dermatologist by having first attended medical school. It is one of the first vital steps required to meet the requirements for becoming a dermatologist. Medical and clinical training is required to enter the profession and become a specialist in the practice of medicine. A medical license and a license that is a current license are required to practice.
Is Dermatology A Stressful Job?
The environment is likely to be low-stress due to the routine appointments that are made. In addition, the treated skin conditions are unlikely to be life-threatening to the human body, so the implications of completing complicated procedures are minimal. As a result, it is said to be one of the areas of the medical profession that is less stressful.
Is Dermatology A Good Career Choice?
It is a good career choice to enter the field of dermatology because it offers a great career in terms of salary and long-term career. In addition, it is rated to have one of the highest levels of job satisfaction compared to other medical professions.
Is Dermatology A Good Career For A Female?
Being a dermatologist as a female is highly preferable as many women aspire to be beautiful and have healthy skin, and skincare is a large part of it. In addition, Dermatology offers a promising, stable career for many aspiring women in medical occupations as medical specialists. It is a sector attracting more women as they can have more career autonomy and even set up individually run clinics in time. There is also an opportunity for them to work self-employed and contract to clinics as long as they have a dermatology license and their own insurance. This also gives them greater independence and autonomy over their working hours.
Is There A High Demand For Dermatologists?
There is a steady demand for physicians who are qualified dermatologists in the sector, although recent figures suggest that there has been a slight decline in the profession year on year. Nevertheless, figures overall will likely indicate that experienced dermatologists are still in demand, with locations like California and New York the most likely places that dermatologists will be in demand the most.