If you do not feel a traditional home is appropriate, you may need to lease a mobile home. You can lease out your mobile home for extra cash. If you're weighing your options, you'll need to consider the advantages and disadvantages of each.
If you choose to rent a mobile home, there are different considerations you need to think about, such as rules, maintenance, and cost.
Here we break down what is involved in mobile home living, the pros and cons, and the rules and regulations you must follow.
Let's dive into it.
What Is A Mobile Home?
Typically, mobile homes are smaller factory-built buildings secured to a chassis before being transported. They can be used as permanent residences or temporary accommodations. The homes are usually left in one place indefinitely or semi-permanently, with the ability to be moved and occasionally moved to comply with legal requirements.
Travel trailers and mobile homes share a common historical background, but today they serve very different purposes, mainly as vacation or temporary dwellings.
The Benefits Of Renting A Mobile Home
Control Of Quality
When you live in a mobile home, quality is second to none. Mobile homes have significantly developed. The building code requires every rental or purchased home to meet specific standards.
These standards cover everything from pipes and electricity all the way to fire safety and purity of the air. Therefore, quality and high standards are given when renting a mobile home.
Affordability
Compared to a single-family home, mobile homes are smaller but have a lot of space, as long as you pick the right floor plan. At such an affordable price point, you can't beat the size of the area.
The cost of renting a mobile home tends to be lower than the national average. As a result, rent will be less expensive so you will have more financial flexibility!
Keeping Things Simple
Living in a mobile home rental appeals to minimalists. As long as you don't need a lot of extra space, you will be able to meet your needs in terms of space. When you decide to live in a smaller area, clutter doesn't accumulate as quickly.
Finding A Rental Property
Using The Internet To Search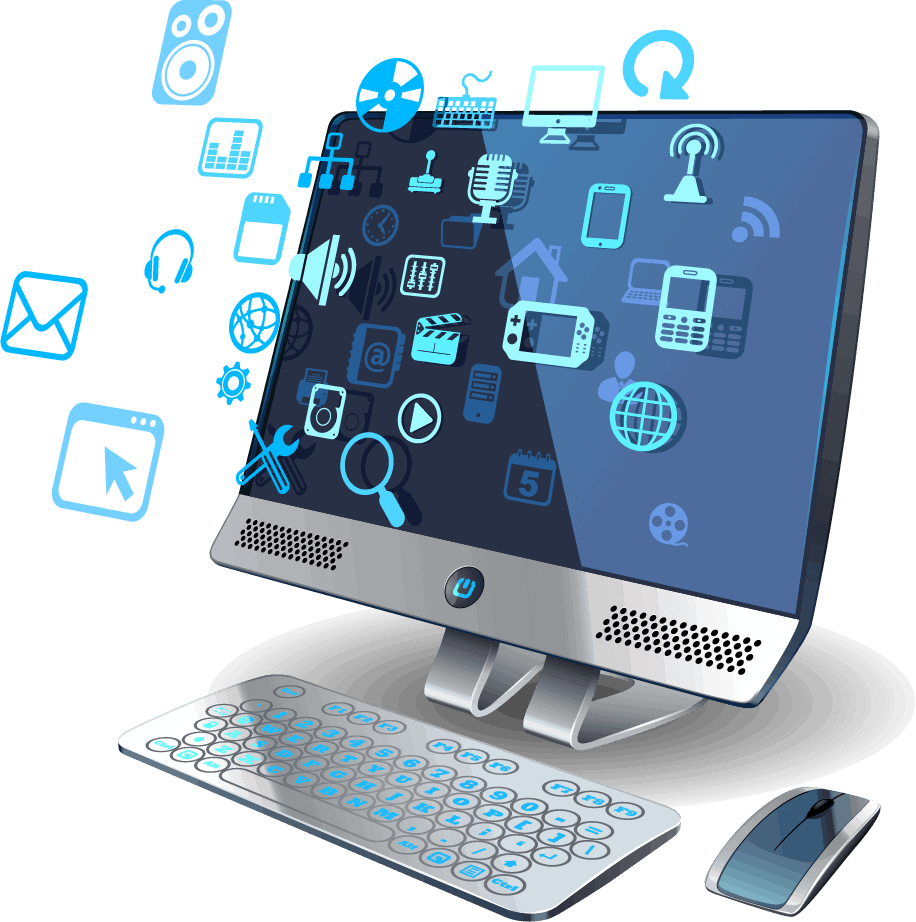 Places for rent are listed on various websites, such as real estate companies.
In addition to location and accommodation type, you can search by bedroom number and weekly rent.
You can also see what searches bring up: rental mobile home accommodation.
Newspaper Property Listings
For rental listings in the areas where you wish to live, check your local paper.
Local Real Estate Agents
See what is displayed in real estate agents' windows in areas where you are interested in living. Then, visit their website to see what rental properties are available.
Find out if you can add your name to their mailing list.
Noticeboards
Visit your local TAFE college, university, shopping center, supermarket, or cafe and check their boards for listings. Ask friends and family to let you know if they hear of something suitable.
How To Find A Mobile Home Park
Everything has gone online now, and it is a great way to find the locations of mobile home parks. For example, typing how to find a mobile home park into Google will bring up the results of those close and further away from you.
Researching Available Properties
The first step in finding the right home is to know what you are looking for. Knowing the answers to these questions can help you.
Do I want to live in this suburb? Is it suitable for my lifestyle?
What is the required amount of space?
In the future, where would I like to live?
What are the plans for the future of this suburb in terms of infrastructure and development?
How do I decide what is a deal-breaker or a must-have?
Do I belong to the urban or rural sector?
What is my mode of transportation? Is it a car or public transit?
Do I want a smaller living space?
Searching for the right mobile home will become easier once you narrow your choices. So do not limit yourself to the first one you see. Instead, start a list and look at them all to find the one most suited.
Understanding The Costs Of Renting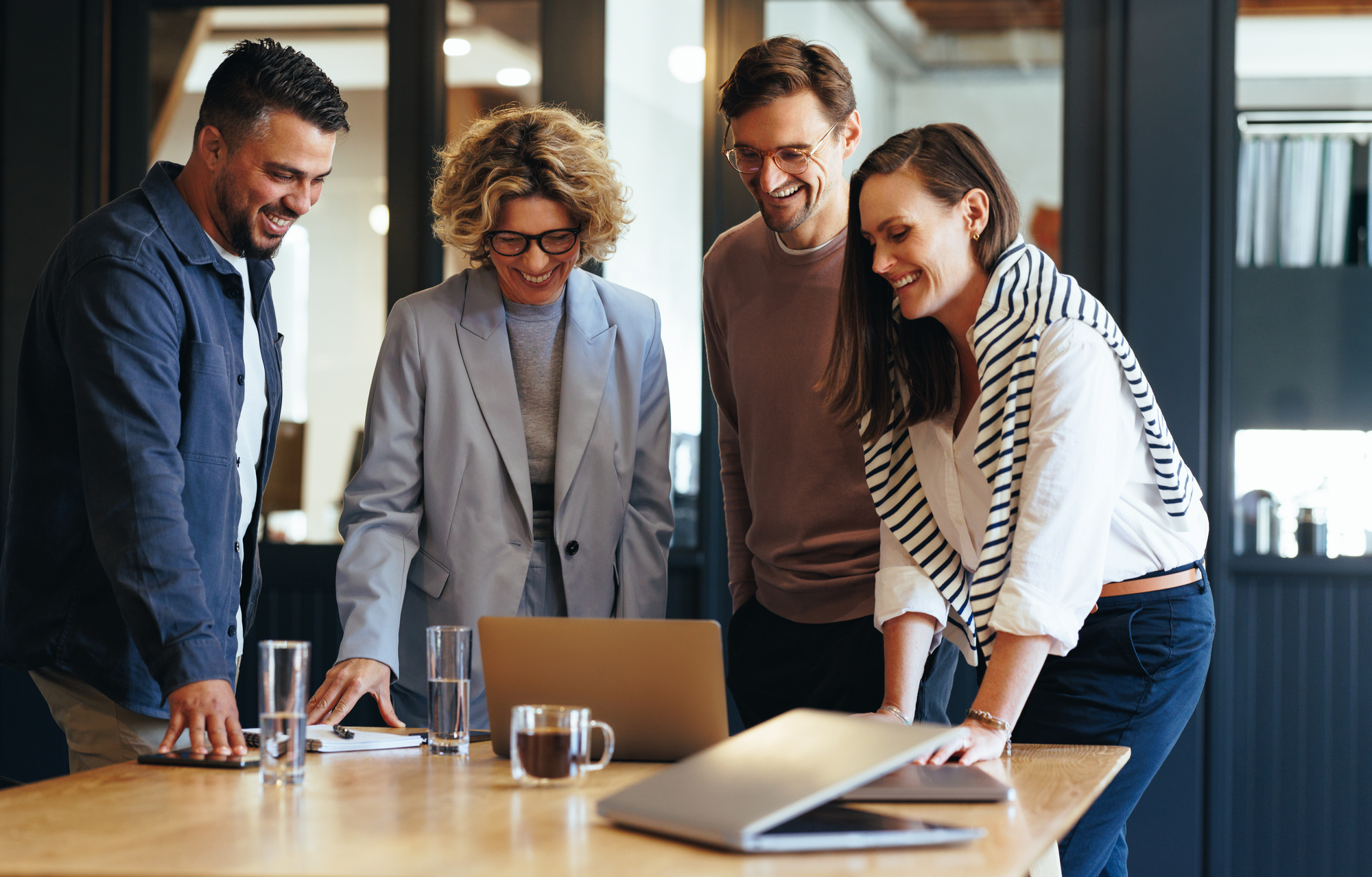 As with any rental, costs will be involved, whether a home, an apartment, or a mobile home.
Utility Connections
Water, electricity, and gas are all utilities. Some of these utilities are included in your rent, while others are not. For some, you need to pay a service charge and your consumption. Budget for your bills each week to avoid receiving an invoice you cannot pay at the end of the month.
Insurance For Contents Of A Rental Unit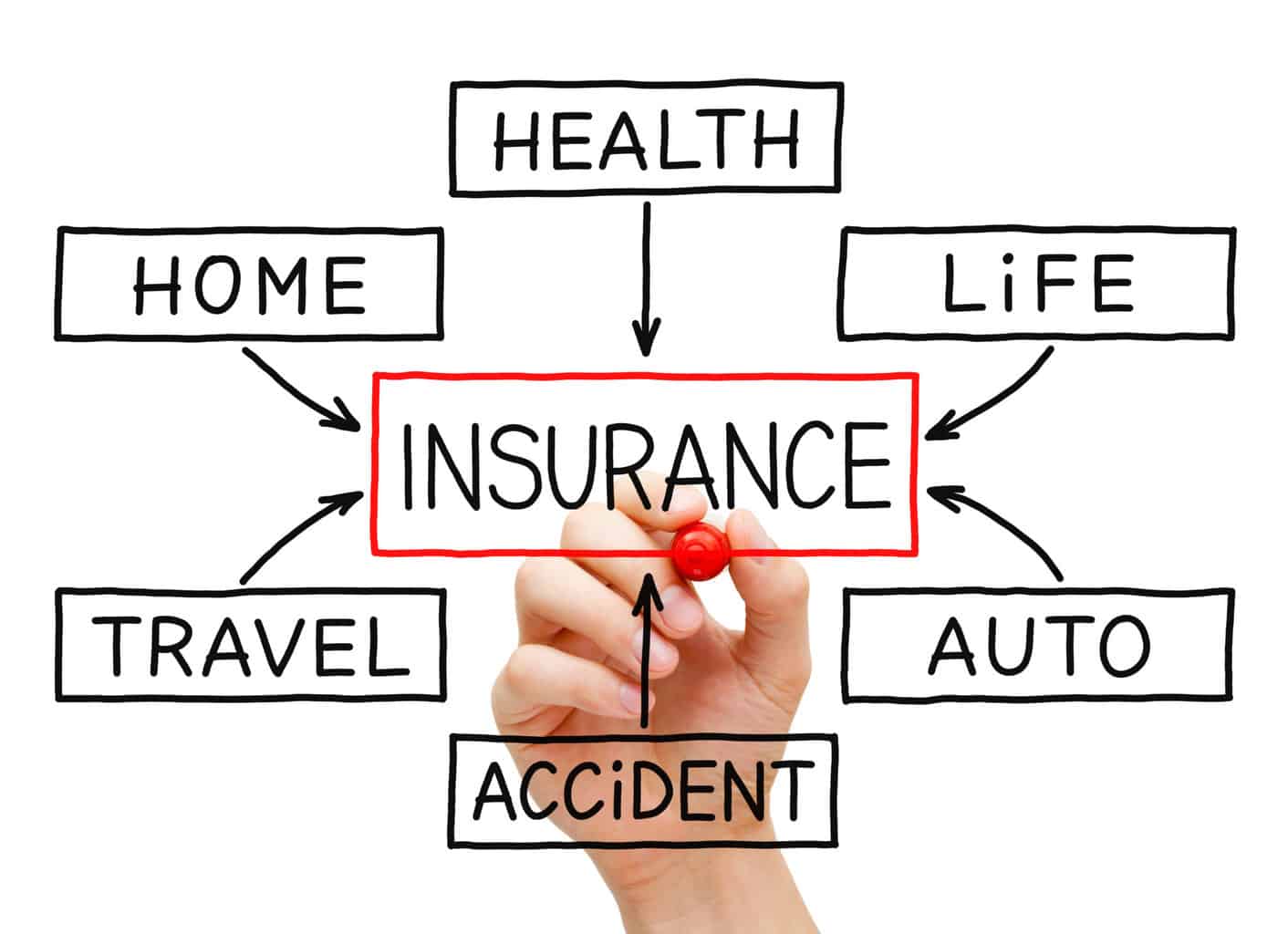 Make sure you get renters insurance no matter what. What matters most to you can be insured for a low cost. For example, if there is a fire or break-in, financial assistance will be available to replace high-cost items such as furniture, mobile phones, laptops, TVs, etc.
Places To Park
Parking spaces for renters in urban areas can be rationed, which adds to the headaches of renting. In addition, there may be a need for off-site parking if your new apartment lacks a parking spot, which can be costly.
Paying In Advance For Rent
Most landlords require a security deposit of two weeks' rent in advance. When a tenancy begins, the mobile home park tenant pays the bond and two weeks' rent at the beginning of the lease. Rent for the fortnightly period is paid in advance by two weeks.
The next fortnight, you will have to pay rent again, and continued rent payments will cover the next fortnight, and this process continues.
Rental Bond
Renters may have to pay a bond, security deposit, or rent bond when renting a new property. States vary in how much this amount is, but it usually equals one month's rent. When signing the lease, you must have this money available.
Agreeing To The Rental Terms
You and the rental provider sign a lease agreement describing the duties each will perform or not perform during the rental period. Rental contracts (leases) must comply with laws regarding the content of such contracts.
For the rental to proceed, both parties must agree and sign. If you need help understanding something, seek legal advice or talk to the property manager before signing anything. It can be hard to fight in court when you have already signed, agreed, and understood documents.
If both parties do not follow what they signed for and a rental agreement cannot be made, the matter will go to court.
Preparing For Move-In Day
Moving day is one of the most stressful days of anyone's life. There are so many things to take care of before the big day. It's easy to forget something if you need to be more organized. We compiled a list of 10 things to do before moving day:
Make a booking with your movers
Supplies for packing, like boxes and tape
You can either pack yourself or hire a packing service
Decide what to donate or discard from your contents
Change of address notification to appropriate parties
Make sure your refrigerator and washing machine are ready
Fill a cooler box or ice chest with the contents of the fridge and freezer
Bookings for truck parking and lifts can be arranged if needed
Ensure settlement times have been confirmed if necessary
Make sure your new home is booked for connection to all the utilities you need
Paying Your Monthly Rent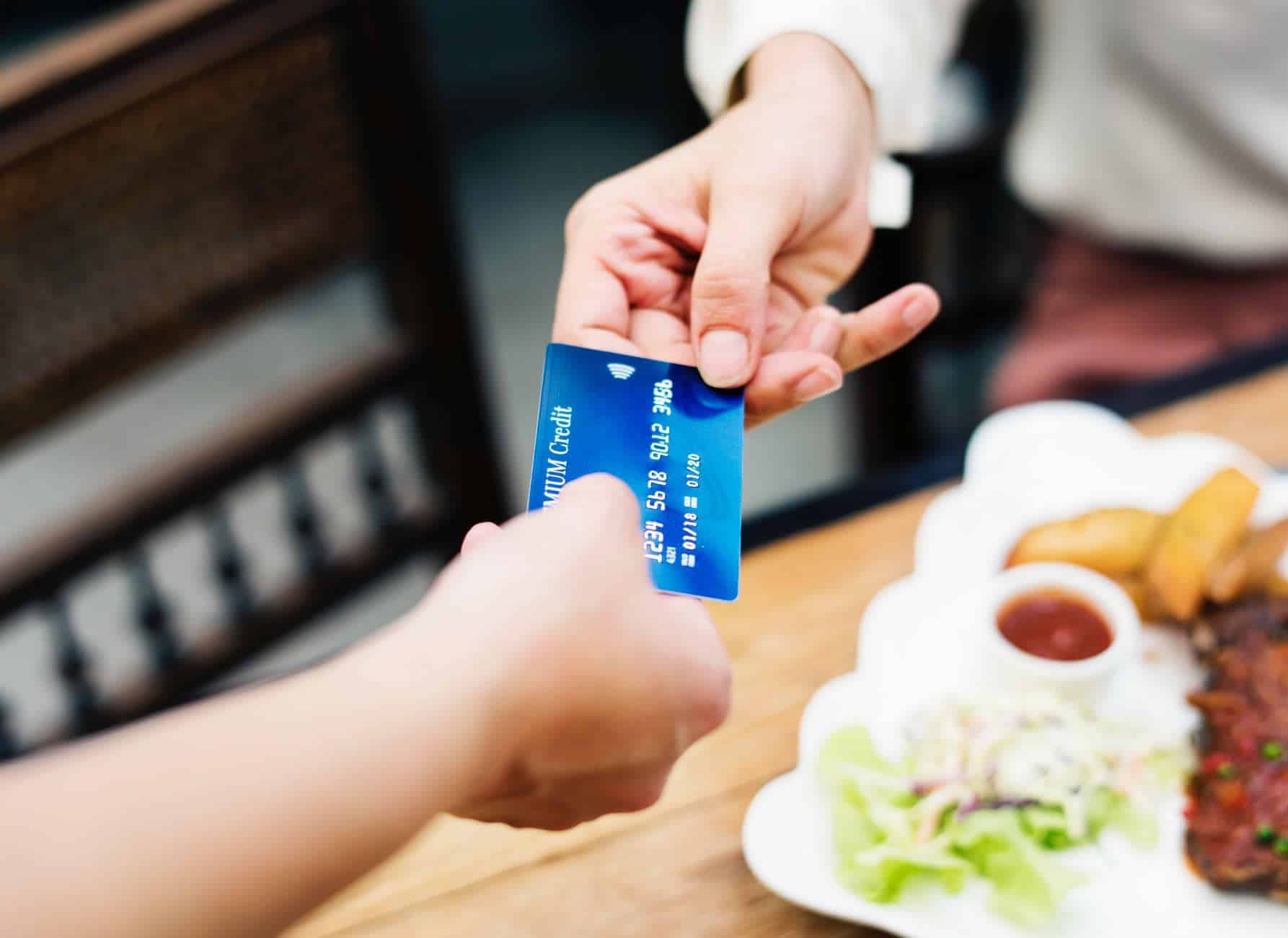 There are several ways to pay your monthly mortgage payments, which will vary by the landlord. However, people commonly pay their rent through direct deposit, direct debit, check, and cash.
It is important to pay your rent on time to avoid being evicted. You get a short period, usually only 30 days notice period for eviction.
Calculating Monthly Costs And Fees
How does one calculate rent every month?
The monthly rent calculation is based on various formulas by agents, landlords, and tenants.
During a calendar year, rent is calculated by dividing the weekly rate by the number of weeks in the year. Then you multiply this by 12 for the months. It would be best to consider other monthly expenses when working out what you can afford.
Ways To Make Your Rent Payment On Time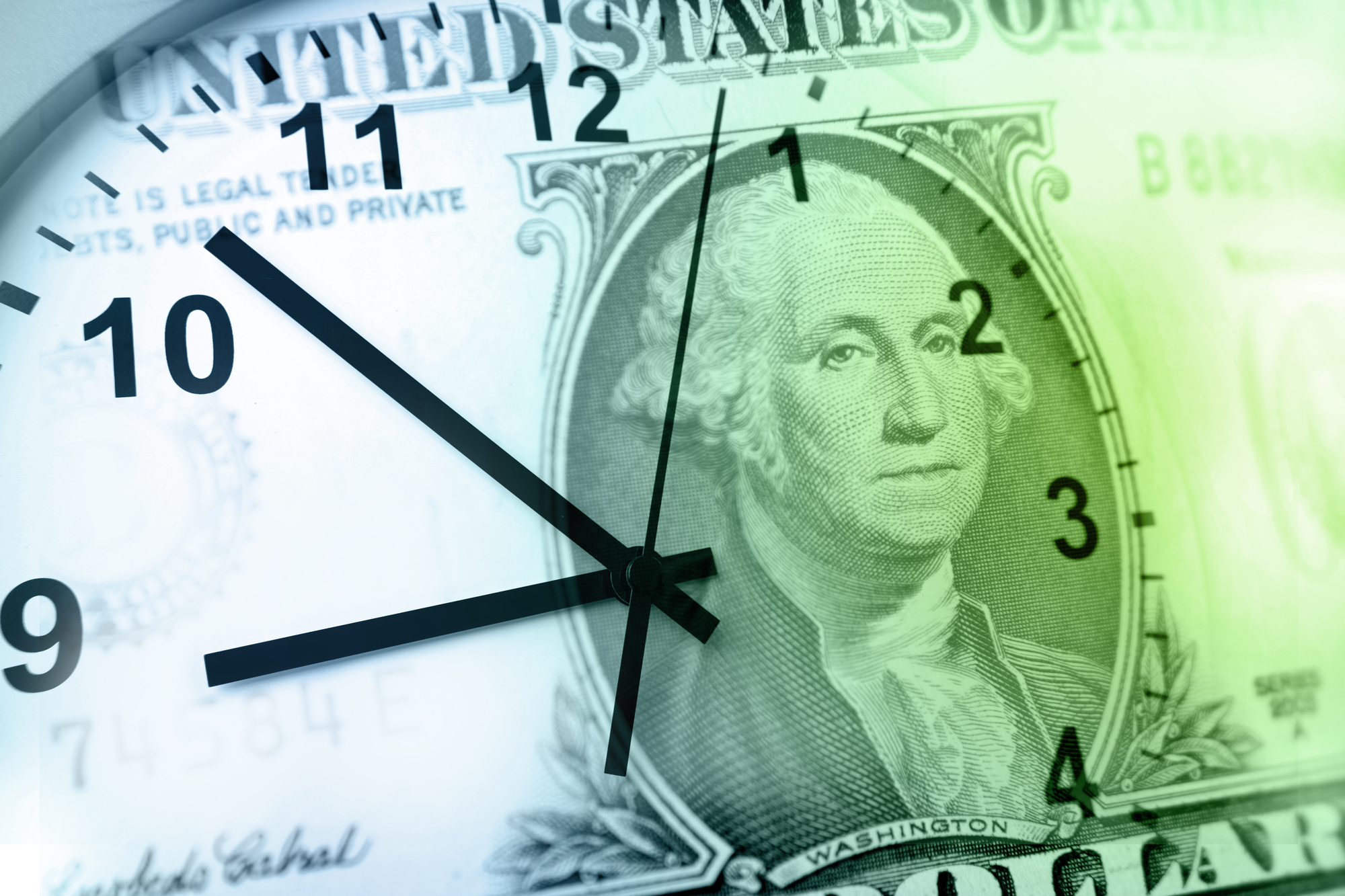 We get busy and sometimes need to remember important things like paying our rent before it is overdue. So here are a few ways you can avoid missing a payment or payment being overdue:
Automate Your Payments Online
Removing the human error factor is the easiest way to ensure you pay your rent on time. It is possible to set up automatic payments with many landlords and property managers online, so you can automatically transfer the rent from your bank account to theirs. You won't have to worry about remembering deadlines with this system.
However, it would help if you transferred your rent a few days before you are due to pay, as it may take some time to process.
Various websites and apps provide auto-pay options or at least enable you to keep track of your finances.
Request Auto-Deduction Of Payments From Management
In addition to setting up auto-pay online, coordinating with your landlord is also possible. Credit cards and debit cards are usually stored on file. If you consent, they might automatically deduct the payments from your account each month, so you won't have to worry about it. Ensure that your information is stored securely and the card is used securely.
Ensure the landlord withdraws the appropriate amount from your account and manages the balance.
You Can Create Reminders Electronically
With phones, computers, and tablets, keeping track of deadlines and paying rent on time is more manageable. Choose an application or calendar and set up some reminders a few days ahead. Your screen should show a notification, and a sound should accompany it.
It is also possible to schedule them to appear near your computer or at your desk when you are most likely to see them.
Keep A Physical Reminder
A digital reminder is a great tool, but some people prefer to take notes on paper. So when you write reminders and to-do lists by hand, place some around your apartment or workspace to remind you of the rent deadline. For example, mark the rent's due date on your wall or desk calendar.
Recruit Others To Help You
Make sure family, friends, or roommates remind you. Rent payment nights can be fun and allow you and your roommates to maintain accountability. Have a catch-up and games night, and pay your rent together simultaneously. If your landlord wants to remind you regularly, they may call, text, or email you.
Maintaining Your Property As Tenant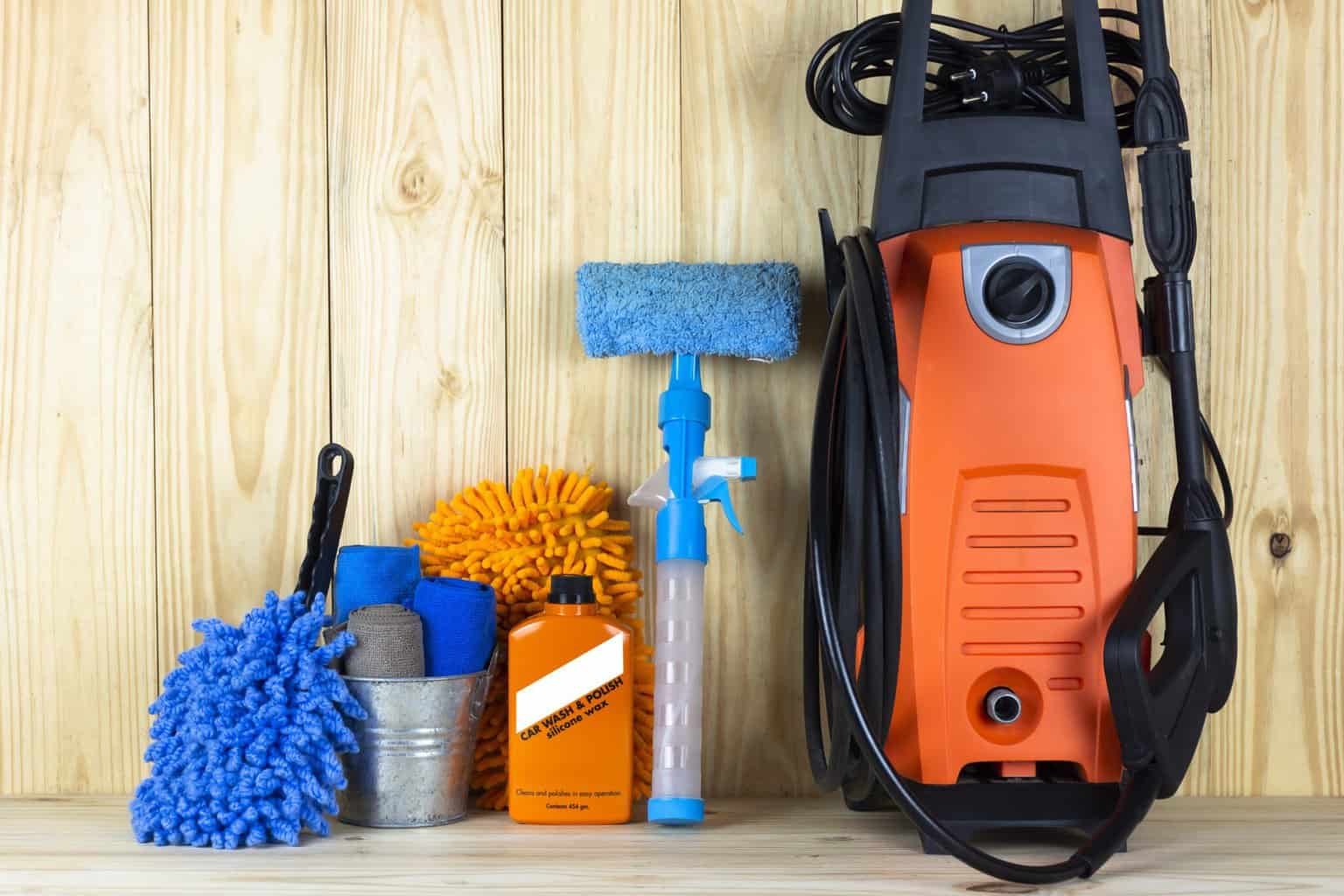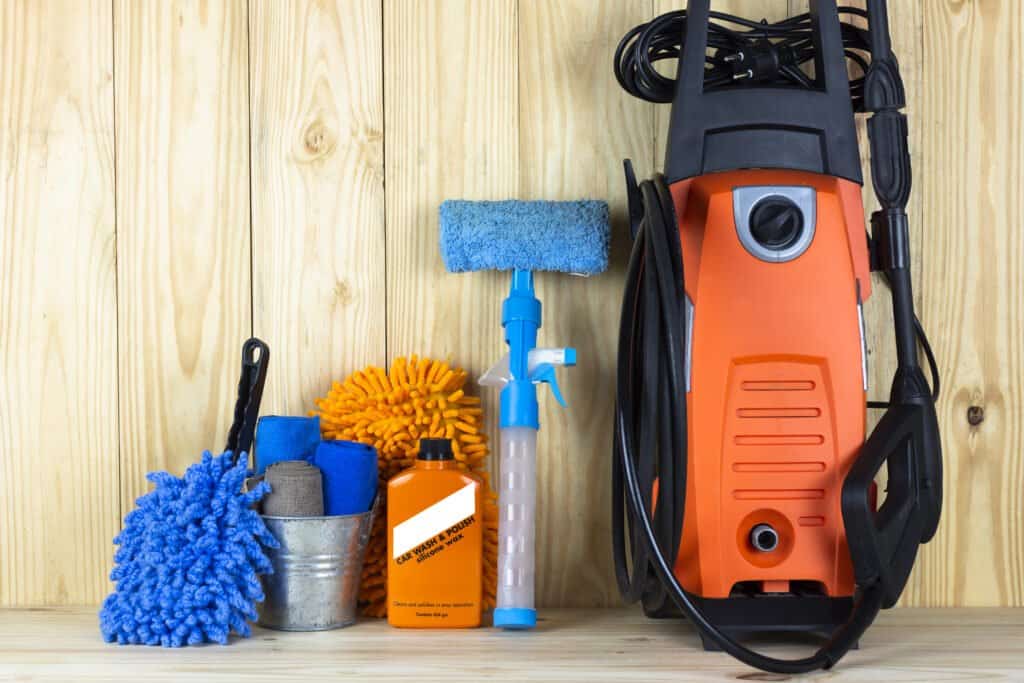 Your landlord is not your housekeeper. They own the property. But, in return for their considerable financial investment, they expect you to look after it with the same care you would your own. If you see anything wrong, call the landlord to fix it. Normal wear and tear are expected.
You Will Be Required To Do The Following In Most States:
The condition of the premises should permit you to keep your rental unit clean and safe.
Maintain a clean and safe environment when disposing of garbage.
Inspect plumbing fixtures for cleanliness regularly.
Use electric heating, cooling, and other systems correctly.
If something breaks or is damaged, fix it.
A report to the property landlord for dangerous or defective items needs to be given.
Carry out regular property maintenance.
Adhering To Park Rules And Regulations
You may only park your vehicle in areas reserved explicitly for parking. For example, parking is prohibited on the lawn, on the sidewalks, and alongside dumpsters. Double parking is also not allowed.
Parking Spaces Should Be Assigned To Each Mobile Home
Each tenant should have a sufficient number of parking spaces for their vehicles. Therefore, assigned parking spaces are necessary. Each parking stall is usually numbered by the landlord and recorded in the lease. Similarly, ID stickers are also provided to tenants for display in their back windows to facilitate parking.
Make Sure You Understand Guest Parking Laws
Guest parking should be available in the lot, and any person, tenant, or guest, who parks in another tenant's assigned space can be towed.
One properly-sized motorized vehicle per parking space is the law. However, it is common for tenants to try to fit two cars and a motorbike or two motorcycles in one parking area.
Do not allow more than one vehicle per space; keep it simple and safe.
No Inoperable Vehicles
There is no way for landlords to allow broken cars, jack-up cars, and abandoned vehicles to sit in parking spaces for months at a time. Parking lots with rental vehicles that are inoperable pose a safety hazard. License plates and registration should also be current on all vehicles.
The Landlord Should Explain The Towing Procedure
Towing procedures should be clearly explained to tenants by their landlords. The reasons why landlords may tow tenants' cars, how they will contact you about the parking problem, how many warnings will be given, and what costs are involved.
Taking Care Of Maintenance Responsibilities
Aside from the tasks listed above, renters must handle a few other things. To that end, every task below relates to securing the property and the main systems. So, let's take a closer look at these tasks.
Do Not Damage The Manufactured Homes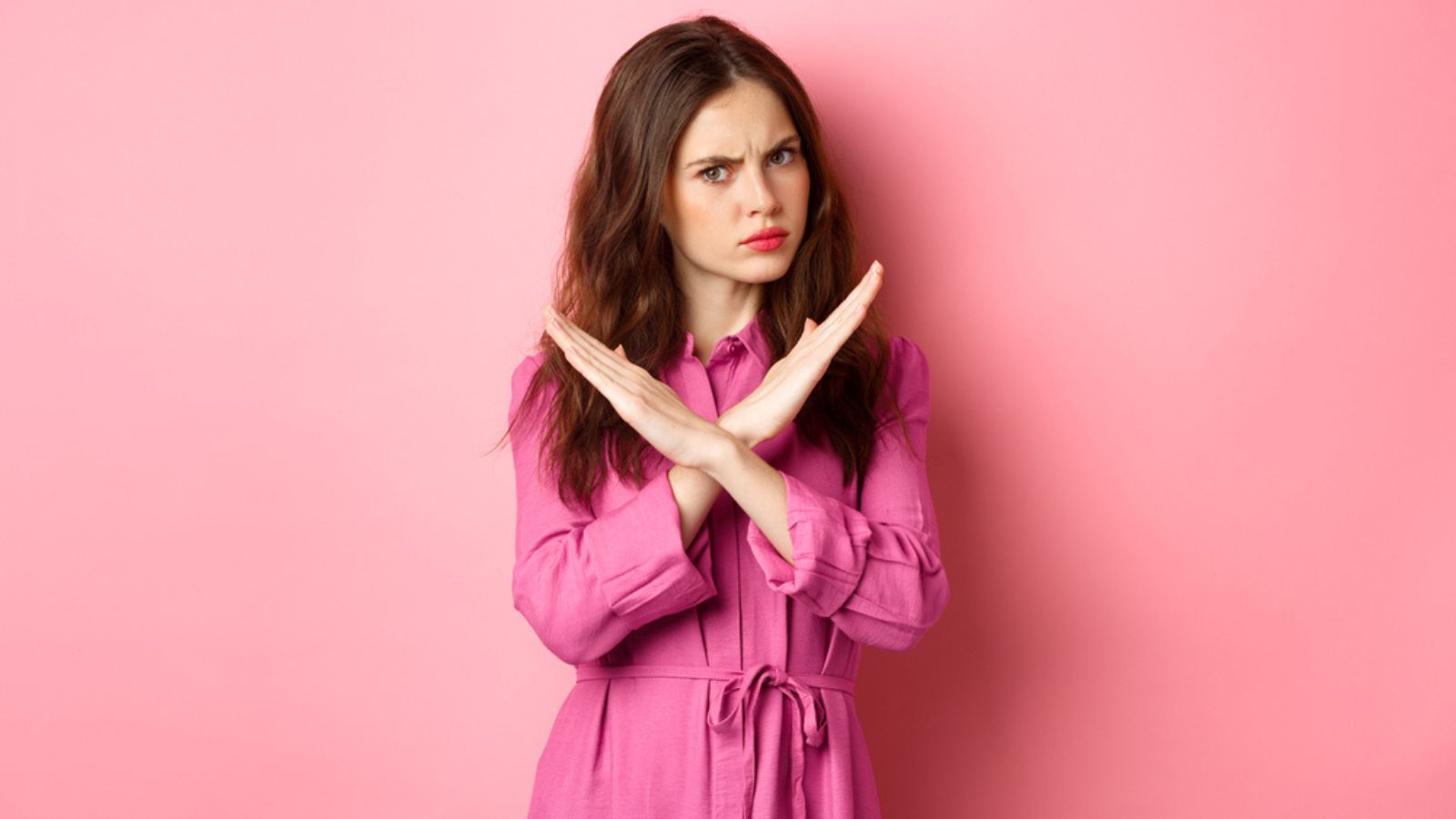 Tenants are expected to take care of the mobile home rental as they would any other house. Inspections are done before moving in and out to take note of damage already there and what's occurred since. Damage that has not been fixed that you caused may be repaired using your security bond.
To use appliances properly, occupants should keep them clean and avoid allowing grease and food to accumulate on surfaces. In addition, tenants must ensure that devices are used only for the purpose for which they were intended.
Ensure That Plumbing Fixtures Are Protected
Do not let soap scum build-up or wash items down the drain that can cause damage to your plumbing system.
Prevent Mold Growth
Mold will eventually grow if excess moisture builds up or a leak occurs. Nevertheless, tenants must take measures to prevent water from building up, and tenants should immediately notify their landlord if leaks occur.
Pros And Cons Of Renting A Mobile Home
The Benefits Are:
The upfront cost is low
The land does not need to be prepared
Upkeep and damage costs are less of a responsibility
Planning for the long term is not necessary
Sense of community and belonging among the mobile home communities
Some can be as big as a one-bedroom apartment
Big enough for a single-family home
Negative Aspects:
Equity has not been built
Rental restrictions possible from landlords
Upgrades and expansions are less under your control.
Rent increases
Renting A Mobile Home To Make Money
In terms of investing in mobile homes, there are two basic strategies:
First, as the landowner, you rent out the mobile home, which is situated on your land.
Rent for mobile homes and lots must be paid by park residents.
Why Mobile Homes Are A Good Investment
Your Investment Will Yield A Greater Return
Mobile home ownership requires a low initial investment; consequently, they have a higher return on investment. As the real estate investment grows, so will the ROI.
Consider this example: Imagine buying a mobile home for $3,000, and once your expenses are paid, you only make $200 each month. Your investment would return 60%.
The Cost Of Construction Is Lower
Mobile homes are cheaper to build than houses and have more reasonable fees when placed on the land. However, you can only place a mobile home on a property if it is allowed under local ordinances.
Price-To-Value Ratio Is Good.
Mobile homes are affordable to rent, which is one of the best things about them. A used mobile home can be purchased for less than $10,000 by an investor. The cost of buying new ones is relatively low, even if you buy them directly from the manufacturer. It is common for owners of mobile homes to sell them for less than $1,000 so that they will only have to pay a little rent.
Is A Mobile Home A Suitable Investment Property?
In response to the question of whether mobile homes are a good investment, they certainly are an excellent investment. However, you must remember the cost of the initial investment, which is rarely recovered. Therefore, real estate investment knowledge is essential when investing in mobile homes.
Because mobile homes sell for low prices, real estate brokers are rarely involved in the sales process. As a result, more qualified technicians are needed to provide inspection services for mobile homes. Mobile homeowners may also encounter mold and water damage; significant losses can result if these repairs are more costly than the purchase price.
Is It Profitable To Rent A Mobile Home?
It is possible to make money renting mobile homes if you are willing to take a risk. Make sure you research by reading about companies, discussing them with others, and with your accountant. Investing in mobile homes might be a good start if you intend to invest in real estate.
What Are the Risks Of Investing In Mobile Home Parks?
Appreciation Is Less
While other asset classes appreciate over time, the value of mobile home parks has remained relatively high. A significant exception is a case with properties that have been upgraded with improved infrastructure, gardens, advertising, or facilities.
Financing
You can finance mobile home parks in a variety of creative ways. In addition, seller financing provides an investor with low down payments and interest-only payments during the first few years of the investment and does not require a credit check.
As an alternative to seller financing, private lenders are sometimes available. An option would be to obtain a traditional mortgage from a Local bank' which is usually more interested in MHP investments unless the loan is over $1M.
Why Are Mobile Home Parks A Good Investment
Investors seeking a passive and lower-risk investment can find comfort in mobile home parks (MHPs), which can ensure a predictable cash flow and provide security.
Demand Is High
No housing is more affordable than mobile home parks. As a result, reasonable housing demand will continue to rise and increase even more during the next recession.
High Cash Flow
Mobile home park owners typically generate consistent cash flow throughout each economic cycle, which is different from other real estate types.
Low Volatility
Mobile home parks are attractive investments because they are considered low-risk and recession resistant. They can quickly generate steady cash flow, regardless of market conditions, since their demand is always high. They also perform independently of the stock market, economic conditions, or other real estate types.
Do Mobile Homes Grow In Value?
In most cases, yes. Mobile homes don't always appreciate value, and stick-built homes are no different. However, as long as manufactured homes are well-maintained, their value will generally increase. Things that will keep their value are their size and what they contain inside, how well they are maintained, and the location.
Do Mobile Homes Lose Value?
Mobile homes sometimes have the disadvantage of depreciating rapidly in value. In the same way as a new car, the value drops quickly as soon as it leaves the factory. In contrast, stick-built homes typically increase in value since most stick-built homeowners own the piece of land underneath.
Is Owning A Mobile Home An Asset?
The value of mobile homes decreases over time as they depreciate. As a result, banks prefer to avoid capitalizing park-owned home income, as it may be temporary. Most of the time, companies that enter this space capitalize on income from park-owned homes and overpay for them when they acquire them. Take note of what you did wrong, and don't repeat it.
With the increasing awareness of the benefits of mobile home park investing by large private equity firms, could you still consider investing in a mobile home park? Yes, of course
Although mobile homes are sometimes difficult to sell because their value drops, they are assets you can sell. Therefore, the mobile home may have some equity, and if you decide to sell it, you can receive cash back.
Conclusion
Renting out a mobile home has pros and cons as renting one to live in. First, you must look at the costs and options and determine the most suitable for you. After discovering the right mobile home and completing the application process, then signing the lease, now is the time to enjoy your new home! There are more positives to renting a mobile home; it might just be your home.