Overnight jobs are the types of jobs that you can do at night. These jobs start at different times of the night, depending on the employer. Some employers even have up to three overnight shifts depending on the nature of the work.
There are so many overnight jobs that you can engage in, whether for a company, an organization, or even as a form of self-employment. These jobs include but are not limited to an air traffic controller, overnight grocery clerk, bartender, firefighter, taxi driver, security guard, and hotel receptionist.
As I did mention, there are so many jobs that you can do during the night. In this article, I will discuss some of the best jobs that also pay well so that you can decide to engage in the one that suits you best.
What Is A Typical Overnight Shift?
A typical Overnight job, also known as third shift or night shift, are shifts that end after midnight. That can mean the last shift of the night, or it can include flexible hours between the evening shift and the morning shift.
An example of an overnight job's schedule might be 10 p.m. to 6 a.m.The number of hours for overnight shifts differs from one employer to another.
When Should I Sleep If I Work The Night Shift?
Creating a consistent sleep schedule that suits you is essential for a night job. However, getting to bed as early as possible is crucial so you don't get disrupted by other things before falling asleep.
In that connection, schedule your sleep time to at least 8 hours daily. So, for example, if you start your bedtime routine at 8 a.m. after you get off work, you should wake up between 3 p.m. – 4 p.m.
How Much Do Overnight Jobs Pay?
According to Zip Recruiter, the current pay for overnight jobs is $698 per week. Depending on the employer, it can be high or low. Of course, an overnight employer would pay a reasonable amount depending on the nature of the job and possibly provide excellent benefits for its employees.
21+ Top Paying Overnight Jobs
So many night shift jobs pay well and are easy to get. Some will require you to possess some skills, while others are basic jobs you can do without a college diploma or degree. These top-paying overnight jobs include but are not limited to:
1. Hotel Receptionist
A hotel receptionist's job includes welcoming and greeting guests as they enter the hotel. It also involves helping the clients and guiding them accordingly, depending on their wants.
According to Indeed Jobs statistics, the average pay for a hotel receptionist is $13.84/hour.
2. Security Guard
A security guard may have different names depending on the employer. It can be a security officer, security inspector, or a protective agent, and the work is to protect the assets or property of the employer from unauthorized access. Most of the security guards work on an overnight shift, and this is a job that pays handsomely.
Security guards earn a salary of about $42,456 per year on the highest and about $31,891 on average, according to Glassdoor.
3. Barista
You can work as a barista in a coffee shop or any other coffee outlet. It involves making and serving coffee and coffee-related drinks.
A barista can earn a fair salary of about $13.71 per hour. You can work on the night's first, second, or third shift, depending on the employer and your availability.
4. Gas Station Attendant
A gas station attendant's job involves receiving and greeting customers, pumping their vehicles with gasoline as requested, and cleaning their car windows, among other related duties.
This job requires some basic skills in mathematics, safety, and vehicle mechanics. It also pays well, and you can earn about $12.87 per hour on average.
5. Waiter Or Waitress
A waiter or waitress is a person who serves customers in a hotel or restaurant. They tend to customer requests and queries and bring them the food or drinks they need. A waiter or waitress must have good customer skills, just as that like a receptionist.
According to US News, the average salary for a waiter or a waitress is about $23,740. This salary depends on the level of experience and the employer as well.
6. Freelance Web Developer
So long as you have the skills, you can use your skills to focus on developing websites and applications on a night shift, whether for yourself or a company.
According to the Bureau of Labor Statistics, United States, this job can earn you a handsome salary of about $77,200. Therefore, this may be one of the most well-paying overnight jobs you can do remotely.
7. Food Delivery
You can deliver food from the food producer to the consumer while working a night shift. This job entails what it suggests, and you can work with any food outlet near you to earn some extra cash from it during your free night hours. According to a Bureau of Statistics report, the average salary for a food delivery personnel is $37,584.
8. Flight Attendant
A flight attendant is a person tasked with helping passengers in a plane. Some of the duties of a flight attendant include guiding and assisting the passengers to ensure that they are comfortable throughout the flight and also taking orders from them. According to Indeed Jobs statistics, the average salary for a flight attendant is $30,658.
9. Air Traffic Controller
The air traffic controller is tasked with the responsibility of ensuring that there is a seamless flow of traffic or planes in the air. They monitor and help direct the aircraft while simultaneously controlling the traffic on the ground, among other functions.
The average salary of a traffic controller is $120,750 per annum. But, of course, this is a job that you can do overnight since traffic is controlled day and night.
10. Nurse
A nurse is a specialist who can work in a hospital to help monitor and treat patients. If you have a degree in nursing, you can do this job overnight and earn a decent amount averaging $82,750, depending on the employer and your experience as a registered nurse.
11. Pet Sitter
The roles of a pet sitter include taking care of the pets and ensuring they are comfortable. This involves providing them with food and water, taking them for walks, giving them medication, and cleaning up after them, among other functions.
The average pay for each night is $75 to $85. This is a decent amount that you can make as a pet sitter working on an overnight shift.
12. Babysitter
Just like a pet sitter, a babysitter's duties are taking care of the baby or child, ensuring that they are comfortable and clean, feeding them healthy meals, leading fun activities, and other related light housework. This job pays between $50 and $150 per night.
13. Bartender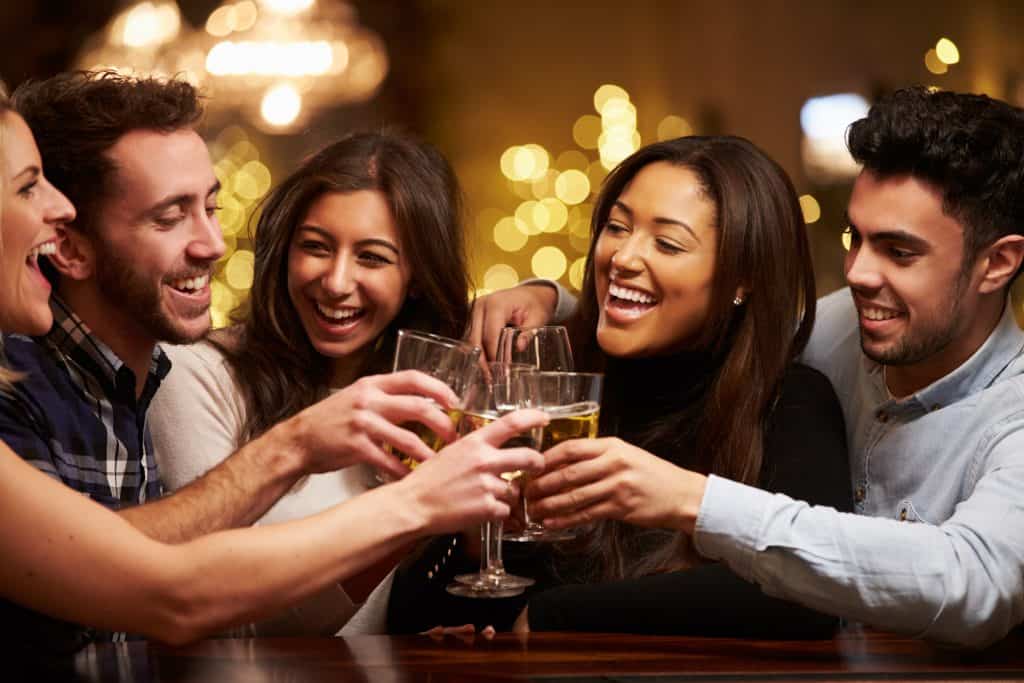 Bartenders work in the bar, and their job is to help customers with their drink orders. In addition, they help mix and serve drinks to customers and advise customers on tastes and other functions assigned by the employer. Bartenders earn up to $112 per overnight shift on a good day.
14. DJ
DJs work at entertainment joints and clubs, and their work is mainly to entertain customers and clients by selecting upbeat and good music and mixing them appropriately.
DJs also work with live bands and in different venues and functions. They can earn an average hourly rate of $31. The amount per night may depend on the number of hours worked and experience level.
15. Customer Service Agent
A customer service agent ensures that the customer's queries and deals with their needs are addressed. In addition, they answer client calls and perform other related duties as assigned by the employer.
Customer service agents or representatives work in the call center. Where the company or organization operates 24/7, there can be shifts from the first to the third shift or even more depending on the nature of work.
As an overnight worker, you can earn about $16.23 per hour; therefore, your income is based on the number of hours you work. This line of work allows you to have a stable, full-time job with benefits or part-time roles that permits you to make your schedule.
16. Tutor
A specialist in any field of study can become a tutor. Most tutors offer their skills in areas where they are expertise or the area of their specialization in any field.
For instance, if you are a trained English language teacher, you can dedicate a few hours of the night to tutoring, whether by yourself or for any organization that requires the same services. This job will earn you about $18.96 per hour, according to Zip Recruiter.
17. Taxi Driver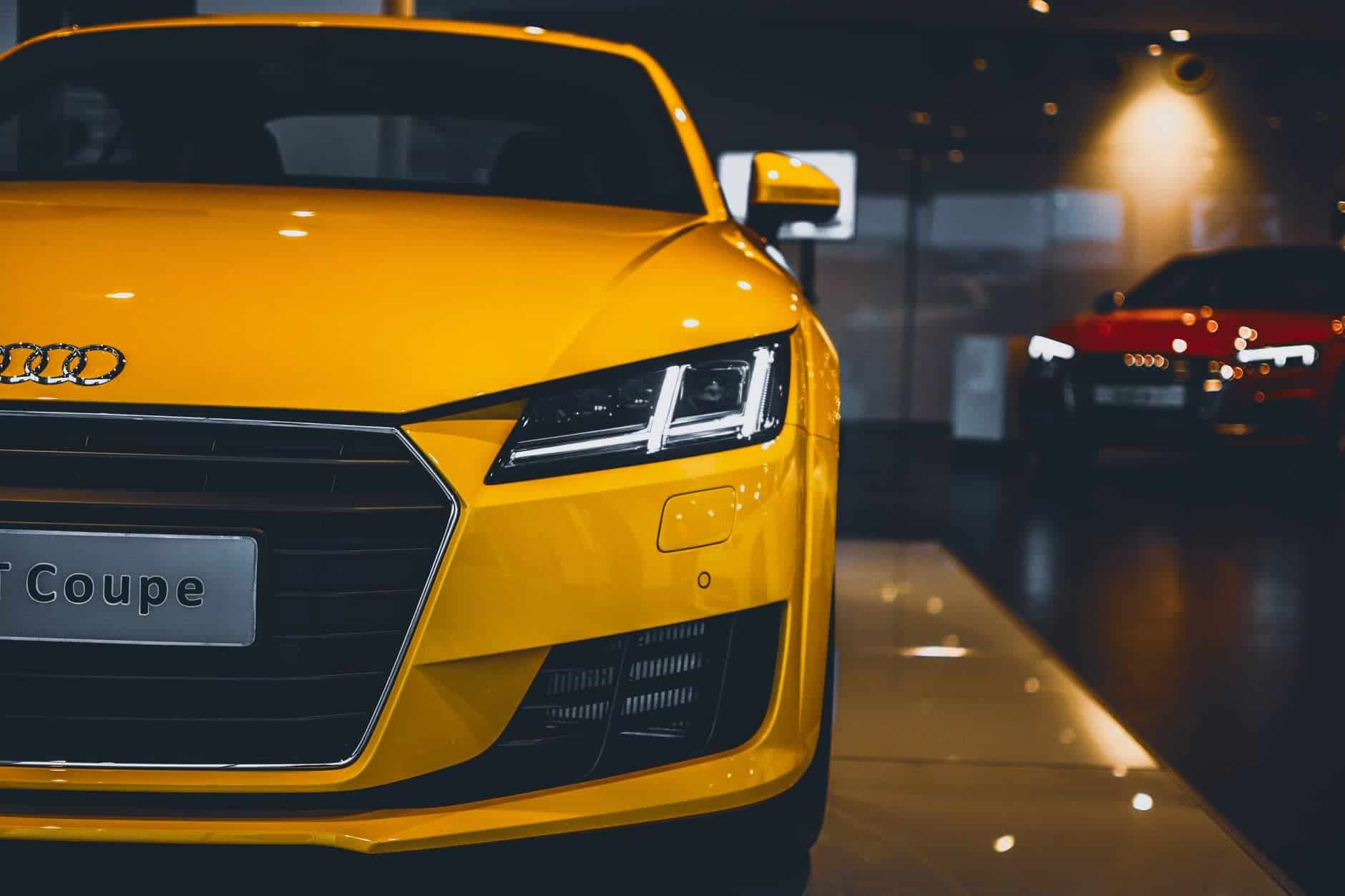 This is another well-paying job that you can do overnight. Of course, you don't have to spend all night, but you can dedicate a few hours during the night to this type of job activity. In addition, you don't need your vehicle to do this since there are so many companies you can work for during your part-time night hours so long as you have a valid driver's license.
18. Freelance Writer
Many platforms offer freelance writing jobs, such as Upwork, Fiverr, and others. You can do this when you have some free time at night before bed. According to Indeed Jobs statistics, freelance writers can earn about $25.37 per hour.
19. Virtual Assistant
As a virtual assistant, you can work for an organization in different aspects of their operations but mainly in answering and responding to client emails and phone calls, booking accommodation and arranging travels, managing the contact list, scheduling meetings, and other jobs as assigned by the company.
For a company that works for 24 hours, you can dedicate your overnight hours to earn some money from your services if studies or other tasks occupy your daytime. According to Zip Recruiter statistics, a virtual assistant can make about $19.22 per hour.
20. Chef Or Baker
A chef performs many tasks related to food and preparation, among other duties. For example, they come up with new recipes, plan menus, train the other kitchen staff, ensure quality food standards are met, and coordinate with the department related to purchases to ensure that all the necessary ingredients are available in good time, among other functions.
According to Talent statistics, the average salary of a chef or a baker is about $18.12.
21. Lab Technician
This is a science-based job limited to professionals and specialists in science-specific fields. As a lab tech, you will be tasked with enormous responsibilities that include providing detailed reports of scientific experiments, analysis, and observations, proficiently using technical instruments, and collecting, storing, and preserving samples or specimens, among many other functions.
The average salary of a lab technician is about $17.37 per hour, according to Zip Recruiter.
22. Warehouse Worker
An overnight warehouse worker's job functions include preparing and completing orders for delivery or pickup, receiving and processing warehouse stock products, performing inventory controls based on company standards, etc. Some warehouse workers are expected to perform these essential functions in a cold
warehouse environment.
This line of work offers full-time jobs with benefits or part-time roles with flexible schedules.
The average salary for a Night Warehouse Worker is $36094 per year in the US, according to glassdoor.com
$16.50-$19.00 an hour
Pros And Cons Of Overnight Jobs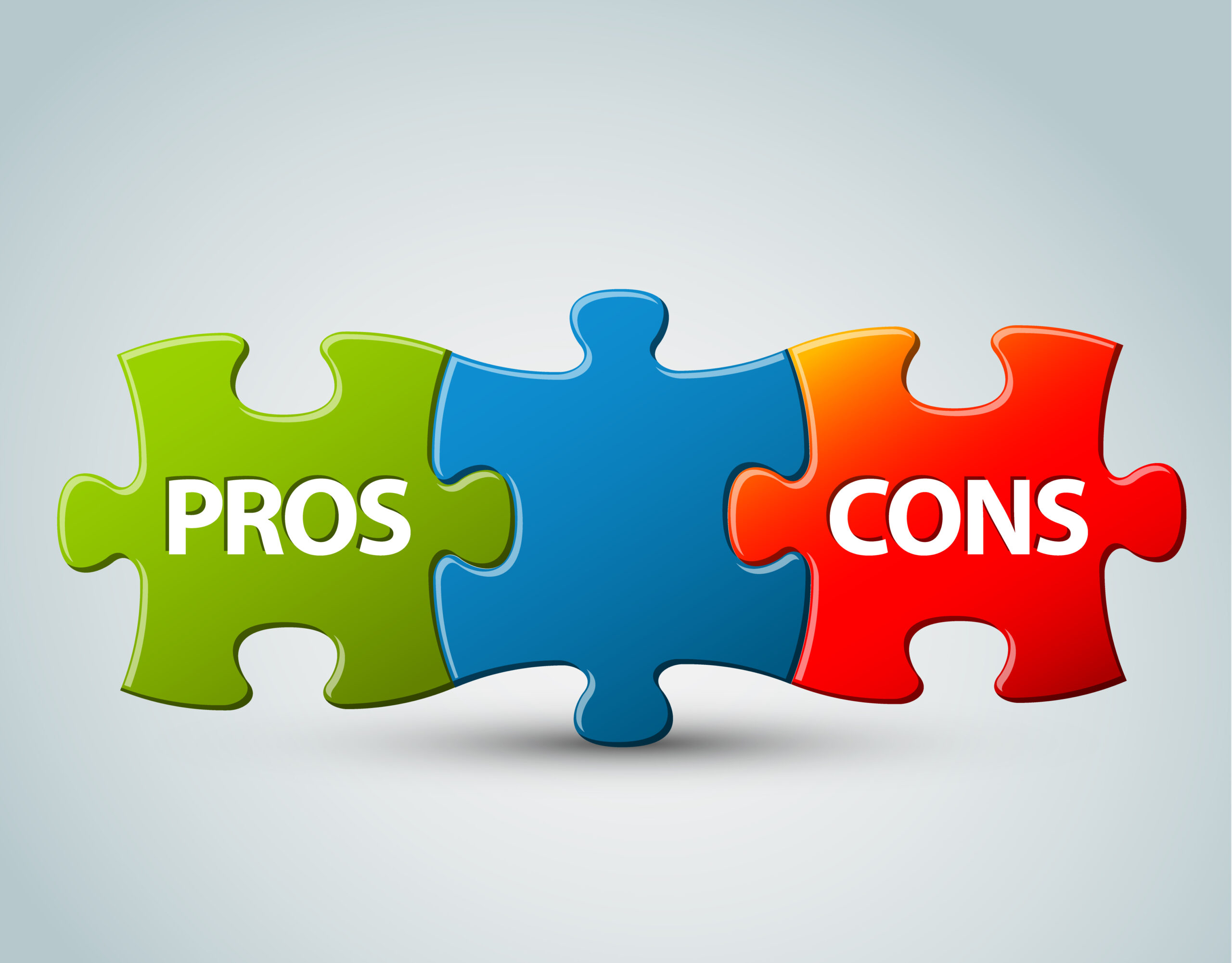 Overnight jobs come with advantages but sometimes disadvantages. Though you can earn some good money working at night, it has limitations.
Pros Of Overnight Jobs
How Much Do Overnight Jobs Pay?
Convenience – the convenience that overnight jobs guarantee makes it possible for people engaged in other tasks during the day to earn by dedicating some of their night hours to work. Convenience also comes with the ease of commuting to the workplace since the fares are cheap at night, and there is no traffic on the roads; hence, it is easy to keep time.
Extra income – of course, the essence of working at night is to earn more. Some people work during the day and also have some night shifts to boost their daily earnings.
Limited distraction – people who work at night don't have many distractions since most people are asleep. In some cases, these people also work with less or no supervision, allowing them to enjoy their work without much distraction.
Cons Of Overnight Jobs
As I mentioned, working overnight could add to your income but may also have negative consequences. These include the following:
Sleep interference – working overnight will interfere with your natural sleep cycle or schedule. Of course, sleep is essential for your body's proper functioning and health. Therefore, you need to control your sleep pattern to ensure that you are consistent and taking enough rest before resuming your overnight shift.
Health risks – some health risks come with working at night. Some of them include the risk of heart attack, depression, and changes in your metabolism.
Frequently Asked Questions
Can You Work At Target Overnight?
Does Target Pay More For Overnight?
Target usually pays every employee well regardless of whether you are working daytime or overnight. However, this may differ from one state to another based on state laws regarding labor. For instance, the Fair Labor Standards Act (FLSA) prohibits employers from paying more for overnight work.
Can I Do Two Jobs Day and Night?
Yes, you can do two jobs day and night, but it depends on the nature of the jobs. For instance, obtaining two full-time jobs would be difficult since that could be stressful. However, if you only work a few hours during the daytime, you can have a night shift to make some extra income.
Final Thoughts
At this point, you must have picked something about overnight jobs and what could be suitable for you. Of course, hundreds of jobs and companies are hiring for night shifts, and you can take this to boost your income.
However, you should beware of the risks of overnight jobs since they can change your life, your relationship with people, and your health. Therefore, it is crucial to have a good plan and a sleep schedule that works for you if you work on a night shift or overnight.